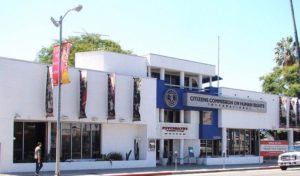 Located inside the international headquarters the Citizens Commission on Human Rights, is the Psychiatry an Industry of Death Museum.  Opened in December 2005, the state-of-the-art museum is dedicated to exposing an industry that consistently puts profit above patient's lives.  The entirely self-guided tour of the Museum includes mini-documentaries featuring more than 150 health care professionals, attorneys, professors, and human rights advocates.
The multi-media tour includes, artifacts and displays of psychiatry's most harmful treatments and is the definitive resource on historical and contemporary psychiatric theories and practices. The museum aims not only to educate and inform but to bring "practical guidance for lawmakers, doctors, human rights advocates and private citizens to take action in their own sphere and thereby eliminated psychiatric abuses committed under the guise of mental health.
According to IMS Health,  the leading source of all U.S. prescribing data, 78,694,222 Americans are currently  being prescribed psychiatric drugs.   That's nearly 1 out of every four people.  This number includes 8,828,00 children, of which 1,080,168 are between the ages of 0-5 years old.   Moreover, an estimated 100,000 U.S. citizens are given electroshock every year in the United States, including pregnant women, the elderly and children.   
Given these statistics, it is clear that everyone knows someone who has been affected by the psychiatric industry, but too few are aware of the rampant abuse perpetrated under the guise of mental health "treatment." Thousands of people tour the museum each month, including students, doctors, human rights advocates, and healthcare professionals.
The musuem is free to the public and is open 7 days a week.
Address:
Citizens Commission on Human Rights
6616 Sunset Blvd
Los Angeles, California 90028
Hours of operation:
10:00 a.m. to 9:00 p.m. Monday – Friday
10:00 a.m. to 6:00 p.m. Saturday
1:00 p.m. to 6:00 p.m. Sunday