CCHR's Charity Golf Tournament — Fight For Kids
Fight For Kids is a public awareness campaign launched by CCHR to help educate parents on the dangers of psychiatric drugs, the unscientific nature of psychiatric "labels" and to provide information on non-harmful, workable medical and educational treatments for assisting children with problems of attention, mood and behavior. The message of the Fight For Kids campaign is that all children have the right to grow up label and drug free.
CCHR wants to thank all who participated in this event on October 1st,  at Robinson's Ranch in Santa Clarita, California, raising $50,000 for our national TV campaigns! Check out the video below!
---
Another Reason to Help Support Our Fight For Kids Campaign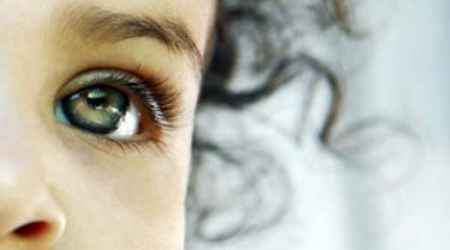 4-year-olds on drugs? You betcha.
On October 17th, The American Academy of Pediatrics issued new treatment guidelines for "Attention Deficit Hyperactivity Disorder" that say ADHD can be diagnosed in kids as early as age four, and that Ritalin and similar drugs are an appropriate treatment even for children this young.
Apparently the "Academy" has no problem with the fact that the US FDA warns that drugs like Ritalin can cause hallucinations, mania, heart attack, stroke and sudden death. Nor do they consider it a problem that a diagnosis of "ADHD" is based solely on a checklist of behaviors such as "loses pencils or toys," "often does not seem to listen," "is easily distracted by extraneous stimuli," "fidgets" or "runs about or climbs excessively in situations when it is not appropriate." And for this, children as young as four should be placed on drugs that the U.S. Drug Enforcement Administration categorizes in the same class of highly addictive drugs as cocaine, morphine and opium?
Click here to find out more.
---
CCHR's PSAs on National Television Reaching Millions!
Click image to watch the video
CCHR's most popular Youtube videos are now playing on national TV!
CCHR's most popular videos, Psychiatry—Labeling Kids With Bogus Mental Disorders and ADHD—Labeling Normal Kids "Mentally Ill" have now played over 200 times on national television networks including CNN, Fox National News, MTV, USA Network, Turner Broadcasting Network, A&E Network, FX, SyFy, ESPN and NFL networks, reaching more than 2 million, enlightening kids, parents and grandparents across the nation.
We were able to buy the airtime and get these powerful messages on national TV because of you and your generous donations. To help contribute to this campaign click here!
---
Donate to CCHR International's Fight For Kids Campaign!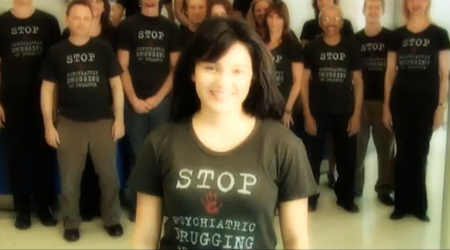 It is only through your generous donations that we are able to get our videos playing on national TV — reaching millions.
Remember—$4.7 billion a year is being spent on direct-to-consumer advertising by Big Pharma, which is inundating the public with false information about psychiatric drugs.
That's what we're up against. So we need all the support we can get. Plain and simple.
So please help us and make a tax-deductible donation today.
To find out more about CCHR's long list  of accomplishments, click here