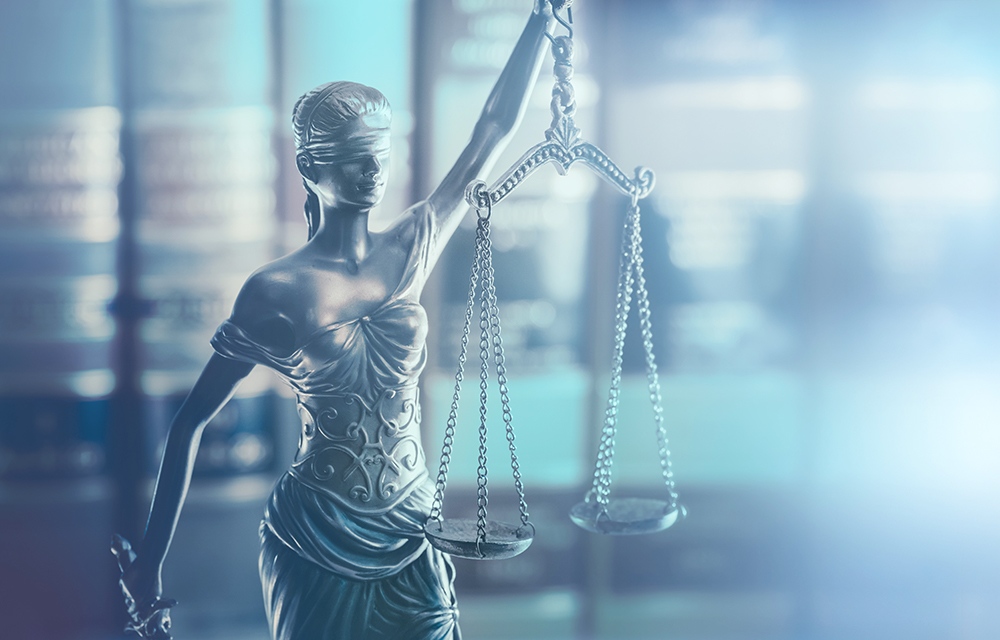 By Citizens Commission on Human Rights International
August 2022
Global agencies report that human rights abuses are so pervasive in the field of mental health around the world that mental health laws must change to eliminate coercive psychiatric practices, instill human rights in their place and reverse the systemic failures in the system.
For years, the United Nations (UN) Human Rights Council and other agency reports have called for mental health reforms to align with the Convention on the Rights of Persons with Disabilities (CRPD), as detailed in the February-April 2022 Annual Report of the UN High Commissioner for Human Rights. [1] This should be whether or not countries have ratified the CRPD.
In a landmark study published in Molecular Psychiatry in July 2022, researchers reviewed major studies published over several decades and found no convincing evidence to support the theory that a chemical imbalance in the brain causes mental disorder. Yet patients had been misled for years that this was a source of their problems, requiring antidepressants or other psychotropic drugs to "correct" it, thereby violating their informed consent rights and constituting consumer fraud.[2]
In 2021, the World Health Organization "Guidance on Community Mental Health Services: Promoting Person-Centered and Rights-Based Approaches" also condemned coercive psychiatric practices that laws often mandate and are increasingly used, "despite the lack of evidence that they offer any benefits and the significant evidence that they lead to physical and psychological harm and even death."[3]
The High Commissioner's report, which reinforced similar reports in 2017 and 2018, primarily stated that:
Provisions on forced mental health institutionalization and treatment should be repealed to be replaced with rights-based and decision-making mental health services in the community.
There is an overreliance on mental health drugs, which are a "significant obstacle to the realization of the right to health."
The focus of mental health systems and services should be widened beyond the biomedical model to include a holistic approach that considers all aspects of a person's life.[4]
The Commissioner's 2018 report said that "legal provisions and policies permitting the use of coercion and forced interventions, including involuntary hospitalization and institutionalization, the use of restraints, psychosurgery, forced medication, and other forced measures" should be repealed. "States should reframe and recognize these practices as constituting torture or other cruel, inhuman or degrading treatment or punishment.[5]
Other supportive reports that policymakers should be aware of and adopt, include:
[1] Annual report of the UN High Commissioner for Human Rights and reports of the Office of the High Commissioner and the Secretary-General, 49th session, Human Rights Council, "Summary of the outcome of the consultation on ways to harmonize laws, policies and practices relating to mental health with the norms of the Convention on the Rights of Persons with Disabilities and on how to implement them," 28 Feb.–1 Apr. 2022, https://digitallibrary.un.org/record/3959075?ln=en
[2] Joanna Moncrieff, Ruth E. Cooper, Tom Stockmann, Simone Amendola, Michael P. Hengartner and Mark A. Horowitz, "The serotonin theory of depression: a systematic umbrella review of the evidence," Molecular Psychiatry, 20 July 2022, https://www.nature.com/articles/s41380-022-01661-0
[3] "Guidance on Community Mental Health Services: Promoting Person-Centered and Rights-Based Approaches," World Health Organization, 10 June 2021, https://www.who.int/publications/i/item/9789240025707 (to download report)
[4] Op cit., Annual report of the UN High Commissioner for Human Rights, 28 February–1 April 2022; Report of the UN High Commissioner for Human Rights, Mental Health and Human Rights, 31 Jan. 2017 (A/HRC/34/32), https://digitallibrary.un.org/record/861008?ln=en
[5] Report of the UN High Commissioner for Human Rights, Mental health and human rights, 24 Jul. 2018, A/HRC/39/36, https://www.ohchr.org/en/documents/reports/mental-health-and-human-rights-report-united-nations-high-commissioner-human
[6] "UN Rights experts call on Council of Europe to stop legislation for coercive mental health measures," UN Human Rights Office of the High Commissioner press release, 28 May 2021, https://www.ohchr.org/en/press-releases/2021/05/un-rights-experts-call-council-europe-stop-legislation-coercive-mental
[7] Op cit., World Health Organization, 10 June 2021, p. 6
[8] Awais Aftab, MD, "Global Psychiatry's Crisis of Values: Dainius Pūras, MD," Psychiatric Times, 3 June 2021, https://www.psychiatrictimes.com/view/global-psychiatry-crisis-values
[9] "Major changes to suicide prevention needed, with rights-based approach to make life 'more livable,' — UN expert," UN Human Rights Office of the High Commissioner, 10 Oct. 2019, https://www.ohchr.org/en/press-releases/2019/10/major-changes-suicide-prevention-needed-rights-based-approach-make-life-more
[10] "Third Party Intervention in relation to the European Court of Human Rights' Advisory Opinion on Oviedo Convention," Nov. 2020, http://www.infocop.es/pdf/Advisory-opinion-Oviedo-Convention-Third-party-intervention-Final.pdf
[11] "Report of the Special Rapporteur on torture and other cruel, inhuman or degrading treatment or punishment, Juan E. Méndez," UN Human Rights Council, 1 Feb.2013, http://www.ohchr.org/Documents/HRBodies/HRCouncil/RegularSession/Session22/A.HRC.22.53_English.pdf