Get your 16-Month CCHR calendar in support of our mission to inform, educate and protect people around the world about the dangers of psychiatric drugs and "treatments." This calendar takes you through 2015 and continues through the end of 2016.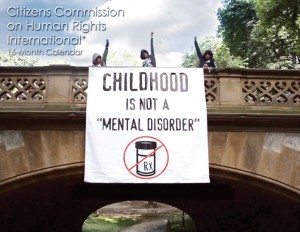 The calendar measures 11″ wide by 8.5″ high and features photos of CCHR and our dedicated supporters spreading our message and informing millions all around the world.
Help spread the word and support CCHR by getting your brand new CCHR Calendar today.