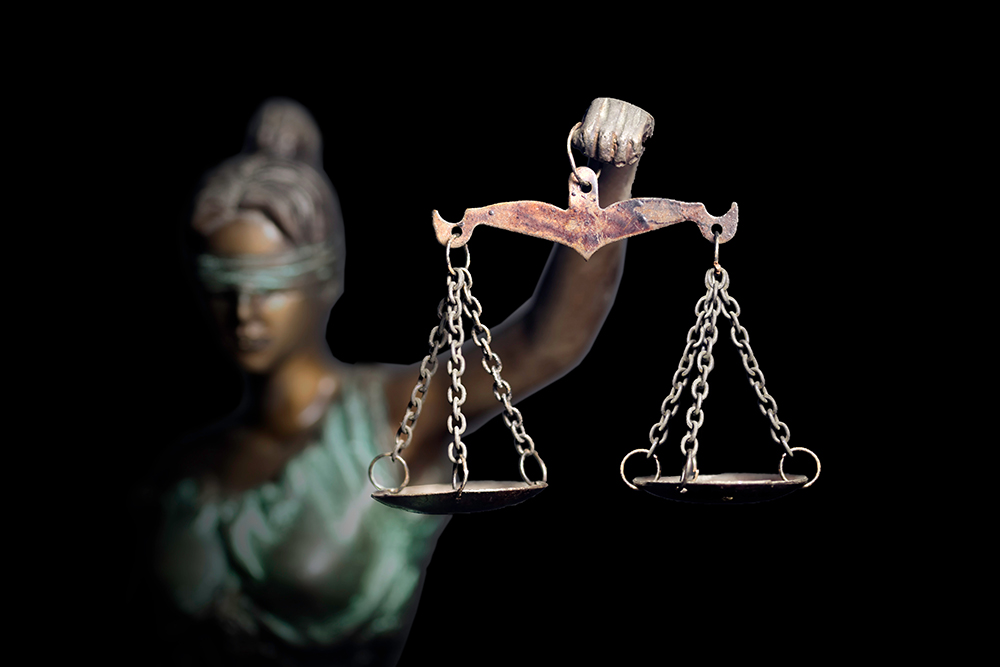 "It isn't fair that the Judge Rotenberg Center gets a pass to torture our children with special needs. How is this going on for so many years?" – 

Cheryl McCollins, mother of Andre, who as a teen,

endured 31 electric shocks over a seven-hour period
CCHR commends New York legislators for pushing to ban skin-electroshock device used on children and individuals with disabilities and condemns the FDA for failure to intervene
By CCHR International
The Mental Health Industry Watchdog
June 5, 2023
For over a decade, the Judge Rotenberg Center (JRC) in Massachusetts has faced intense controversy for the alleged use of torture on special needs residents, both children and adults, through its skin-electroshock device. JRC's utilization of this device has sparked outrage among disability and human rights groups, demanding its immediate ban. In January this year, New York proposed a bill that seeks to prevent government agencies from sending individuals with disabilities out-of-state to receive "adverse conditioning"—a practice that is banned in New York.[1] Mental health industry watchdog, Citizens Commission on Human Rights International says the proposed law is a crucial step toward safeguarding vulnerable students from harmful and outdated practices, but the time has come to unequivocally ban the use of skin and other forms of electroshock devices.
The proposed legislation, "Andre's Law," is named in honor of Andre McCollins who, as a teenager, endured 31 electric shocks over a seven-hour period in 2002 at JRC. It holds immense significance as it aims to protect future individuals from experiencing similar ordeals.[2] It explicitly states, "No program, agency, or facility that is funded, operated, licensed, or approved by the state or an agency or political subdivision of the state shall administer or cause to be administered to a vulnerable person any procedure which uses aversive conditioning."[3]
On May 12, 2023, Cheryl McCollins, Andre's mother, expressed her frustration during a press conference on the bill at the New York State Capitol stating, "It isn't fair that the Judge Rotenberg Center gets a pass to torture our children with special needs. How is this going on for so many years?"[4] Her heartfelt words resonate with concerned citizens across the nation.
Records reveal that city agencies, including the New York City Administration for Children's Services and the Department of Education, have paid at least $7.6 million this year to the Judge Rotenberg Center for child welfare services.[5] Approximately 90% of the students are residents of New York City, as reported by ProPublica.[6]
The bill is still in committee but some lawmakers are hopeful it will be passed this session.[7] Assemblyman Harvey Epstein, the bill's sponsor, emphasized the urgency of change, stating, "The problem is our tax dollars are going to places like the Rotenberg Center to ensure that people get shocked, people get injured, people get harmed. All we're saying is New York state needs to stop. We need to change course. We need to acknowledge that this type of shocking, this type of conditioning, is pain."[8]
Further, in January this year, the U.S. Congress passed a law that gives the Food and Drug Administration (FDA) the authority to ban skin shock devices. This followed the U.S. Court of Appeals for the District of Columbia Circuit overturning the FDA's ban on the devices in 2021, claiming the agency did not have such authority.[9] Yet the FDA has not exercised its authority to ban the skin shock device still being used to abuse children and the disabled at Judge Rotenberg Center. CCHR is calling on the FDA to use its authority to ban this brutal practice once and for all.
CCHR is among more than 100 advocacy groups that have supported the ban on electrical stimulation devices.[10] CCHR went a step further by sending a complaint letter to all Massachusetts legislators urgently imploring them to prohibit behavioral electroshocking immediately, even prior to the new federal law giving the FDA the means to ban it. CCHR believes that the FDA's pace in addressing such issues is insufficient and that immediate measures are necessary.
The JRC's practices have also drawn international attention, with UN Special Rapporteurs on Torture sending urgent appeals to the U.S. government in 2010 and 2013. These appeals called for an investigation into the JRC's shock devices and the alleged mistreatment of students subjected to electric shocks, emphasizing violations under the UN Convention against Torture and other international standards.[11] In 2013, Juan E. Méndez, the former special rapporteur on torture for the United Nations stated that the JRC practices are "tantamount to torture." Méndez's report emphasized the need for federal-level protections to eradicate such aversive use in the United States.[12]
While the introduction of the New York bill to block sending students to JRC, and the passing of the federal bill granting the FDA authority to ban electrical stimulation devices are both very positive developments, CCHR says further measures are essential to ensure the prevention of such practices immediately and in the future. Implementation of the ban is crucial, alongside the establishment of robust accountability regulations with criminal penalties for any violations.
---
[1] Zach Williams, "Albany bill wants to ban disabled people from being sent out of state for shock therapy banned in NY," New York Post, 15 May 2023, https://nypost.com/2023/05/15/albany-bill-aims-to-ban-shock-treatment-therapy-at-ny-expense/
[2] Ibid.
[3] New York State Assembly Bill No. A1166, https://nyassembly.gov/leg/?default_fld=%0D%0A&leg_video=&bn=A01166&term=&Summary=Y&Actions=Y&Memo=Y&Text=Y#jump_to_Text
[4] Op. cit., Zach Williams, New York Post, 15 May 2023
[5] Ibid.
[6] Eric M. Garcia, "Will shock treatment finally be banned?" Boston Globe, 30 Jan 2023, https://www.bostonglobe.com/2023/01/30/opinion/will-shock-treatment-finally-be-banned/
[7] Elise Kline, "Legislation to ban aversion therapy," WENY News, 15 May 2023, https://www.weny.com/story/48910918/legislation-to-ban-aversion-therapy
[8] Op. cit., Zach Williams, New York Post, 15 May 2023
[9] Op. cit., Eric M. Garcia, Boston Globe, 30 Jan 2023
[10] Michelle Diament, "Advocates Call On FDA To Reissue Ban On Shock Devices For Those With Disabilities," Disability Scoop, 23 May 2023, https://www.disabilityscoop.com/2023/05/23/advocates-call-on-fda-to-reissue-ban-on-shock-devices-for-those-with-disabilities/
[11] Katie Hinman and Kimberly Brown, "UN Calls Shock Treatment at Mass. School 'Torture,'" ABC News, 29 June 2010, https://abcnews.go.com/Nightline/shock-therapy-massachussetts-school/story?id=11047334
[12] Op. cit., Eric M. Garcia, Boston Globe, 30 Jan 2023