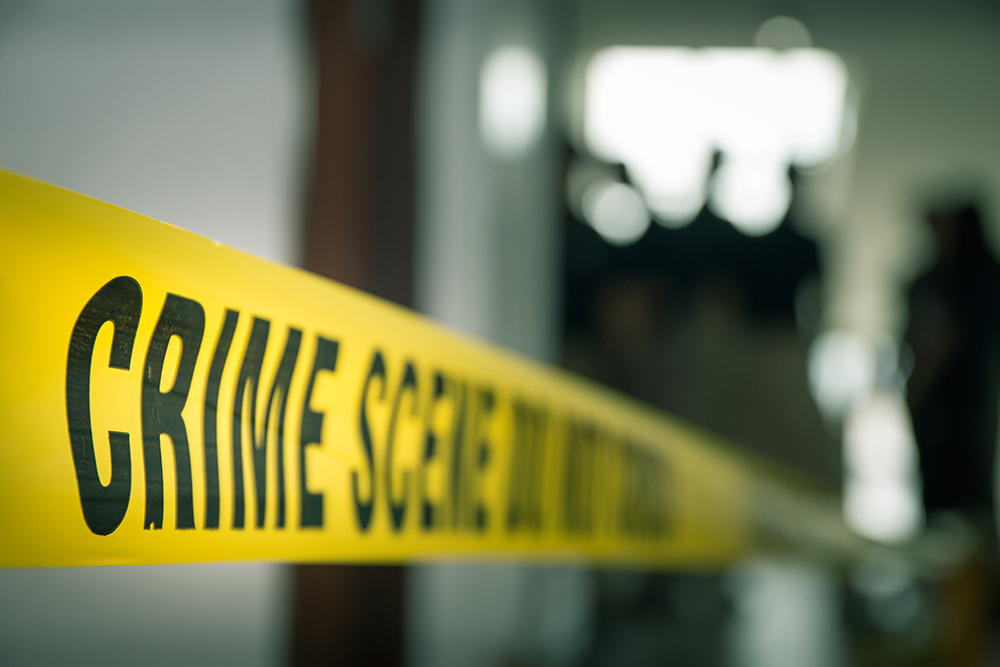 "The city of Louisville suffered its second largest mass shooting in its history on April 10th, 2023—more than 30 years after the Standard Gravure Shooting in 1989, when Joseph T. Wesbecker shot and killed 8 people and wounded 12 others before taking his own life. He had been prescribed the antidepressant drug Prozac."
The mental health watchdog, Citizens Commission on Human Rights (CCHR), says the recent shooting in Louisville, Kentucky serves as a somber reminder of another traumatic event that shook the city's core more than thirty years ago—an attack that sparked wider conversations about psychopharmaceutical drugs as they related to senseless acts of violence. It would take 3 decades for key revelations about that tragedy to come to light, which bears reviewing in relation to new information about the mental health history of the Old National Bank shooter.
By CCHR International
The Mental Health Industry Watchdog
April 14, 2023
Although there can be numerous reasons put forth for mass murder with just as many solutions proposed to curb it, senseless acts of violence continue unabated. And one aspect which merits investigation continues to be overlooked: the link between such heinous acts, and those under the influence of mind-altering psychopharmaceutical drugs documented to cause violence, mania, psychosis, depersonalization, and even homicidal ideation.
With millions of Americans prescribed psychopharmaceutical drugs, clearly, not everyone taking them will experience side effects such as aggression, hostility, mania, psychosis, or homicidal ideation, documented by 49 international drug regulatory agency warnings, which have verified these as legitimate side effects. However, according to these agency warnings, a percentage of these people will, and no one knows who will be affected next.
Louisville, Kentucky suffered its second largest mass shooting on April 10th when 25-year-old Connor Sturgeon shot and killed five people and wounded eight others at Old National Bank. He was killed by responding police. According to The New York Times, the family's lawyer, Pete Palmer, said Sturgeon was being treated for depression and anxiety and was receiving medication for those diagnoses.[1] Though there is no information about which drugs Sturgeon was prescribed, given his attorney's statement, the most likely drugs prescribed would be antidepressants and anti-anxiety drugs.
The city of Louisville's earlier mass shooting was also linked to psychopharmaceutical drugs. More than 30 years ago, the Standard Gravure Shooting happened on September 14, 1989. Joseph T. Wesbecker shot and killed 8 people and wounded 12 others before taking his own life. He had been prescribed the antidepressant drug Prozac.[2]
It would take 30 years, before Andrew Wolfson, writing for the Courier Journal, revealed the full information about what had transpired 3 decades prior: "The drugmaker that produces Prozac, the antidepressant that Joseph Wesbecker's victims blamed for his deadly shooting rampage 30 years ago at Standard Gravure, secretly paid the victims $20 million to help ensure a verdict exonerating the drug company."
Mr. Wolfson further reported that "Indianapolis-based Eli Lilly vigorously shielded the payment for more than two decades, defying a Louisville judge who fought to reveal it because he said it swayed the jury's verdict."[3]
Patrick D. Hahn, Affiliate Professor of Biology, Loyola University Maryland, and author, said, "The link between antidepressants and violence, including suicide and homicide, is well established."[4]
Harvard Medical School psychiatrist Joseph Glenmullen, stated, "The irritability and impulsivity [from antidepressants] can make people suicidal or homicidal."[5]
In a 2016 study published in the British Medical Journal, Peter C. Gøtzsche, a professor in clinical research design & analysis, and other researchers reported: "Perpetrators of school shootings and similar events have often been reported to be users of antidepressants…." Reviewing numerous studies of five different antidepressants, they found there was a doubling of the risk for both aggressive behavior and suicidality for children and adolescents.[6]
A 2020 Swedish study published in the European Neuropsychopharmacology journal found that some people being treated with selective serotonin reuptake inhibitors (SSRIs) antidepressants have a greater tendency to commit violent crime. Additionally, the study confirms how such violent effects can continue, sometimes for up to 12 weeks after stopping antidepressants.[7]
Another recent tragedy possibly tied to psychopharmaceutical drugs occurred on March 27, when Audrey/Aiden Hale (28) entered the Covenant School in Nashville, Tennessee, and killed three children and three adults, before being killed by police. The Los Angeles Times reported that Hale's parents stated during an interview with police that Hale was "under doctor's care for emotional disorder."[8] No information has yet been released on any psychopharmaceuticals Hale was prescribed. But the question bears investigation. Of the 49 drug regulatory agency warnings on violence-inducing side effects, 26 are for antidepressants, 15 are for ADHD drugs, three are for antianxiety drugs, two are for antipsychotics, two are for mood stabilizers, and one is for a combination antidepressant/antipsychotic.
CCHR published a fully documented report, Psychiatric Drugs: Create Violence & Suicide—School Shootings and Other Acts of Senseless Violence, that details numerous examples of school and mass shootings, stabbings, and senseless violent acts committed by those under the influence of psychotropic drugs or experiencing serious withdrawal from them. It also provides more than 30 studies that link antidepressants, antipsychotics, psychostimulants, mood stabilizers, and sedative-hypnotics to adverse effects, including hostility, mania, aggression, self-harm, suicide, and homicidal thoughts.
While there is never a single straightforward explanation for what motivates a human being to commit such heinous acts, one common denominator that has arisen is the use of psychopharmaceutical drugs. It is an injustice that the general public is not being informed about the well-documented links between these drugs and violence.
Therefore, there is a crucial need for a thorough federal investigation to address the potential risks associated with the use of psychopharmaceutical drugs, in order to prevent further such atrocities from occurring.
CCHR recommends:
In analyzing school and mass shootings, it is important to accurately define and distinguish these events from other forms of violence. For example, the Violence Project, funded by the National Institute of Justice, utilized the Congressional Research Service's description of mass shootings that excludes any mass shootings associated with criminal or commonplace underlying reasons such as robbery, disputes, or arguments. It also included only those that occurred in public settings such as schools, workplace, etc.
Eliminating vested interests—Any experts evaluating the relationship between psychopharmaceuticals and mass violence should be free of pharmaceutical vested interests. Those investigating should be those professionals who are expert in analyzing clinical drug trials and post-marketing surveillance (such as the FDA's MedWatch reports).
Toxicology reports should be made public on all mass shooters, as the perpetrator has forfeited any rights to privacy.
Publishing all known data about the perpetrators' mental health history, including psychiatric or psychological treatment and/or incarceration, toxicology data, etc.

---
[1] Adeel Hassan and Nicholas Bogel-Burroughs, "What We Know About the Louisville, Ky., Bank Shooting," The New York Times, 12 Apr. 2023, https://www.nytimes.com/article/louisville-bank-shooting.html
[2] "Mass Shooter Database," The Violence Project, https://www.theviolenceproject.org/mass-shooter-database/
[3] Andrew Wolfson, "Prozac maker paid millions to secure favorable verdict in mass shooting lawsuit, victims say," USA Today, 12 Sept. 2019, https://www.usatoday.com/story/news/nation/2019/09/12/prozac-makers-secret-payment-mass-shooting-lawsuit-revealed/2302888001/
[4] Patrick D. Hahn, "Antidepressants: a deadly treatment?" Baltimore Sun, 11 Apr. 2015, https://www.baltimoresun.com/opinion/bs-ed-antidepressants-violence-20150411-story.html
[5] "FDA Mulls Antidepressant Warnings," Daily Press, 21 Mar. 2004
[6] Peter C Gøtzsche, et al., "Suicidality and aggression during antidepressant treatment: systematic review and meta-analyses based on clinical study reports," BMJ, 2016; 352:i65, 27 January 2016, http://www.bmj.com/content/352/bmj.i65
[7] "SSRI antidepressants associated with increase in violent crime in some patients," Eureka Alert!, 28 May 2020, https://eurekalert.org/pub_releases/2020-05/econ-saa052720.php
[8] Alexandra E. Petri, Terry Castleman, "Nashville shooter, who was 'under doctor's care for emotional disorder,' used 3 guns, police say," Los Angeles Times, 28 Mar. 2023, https://www.latimes.com/world-nation/story/2023-03-28/nashville-school-shooting-audrey-hale-christian-school-motive-body-camera-footage