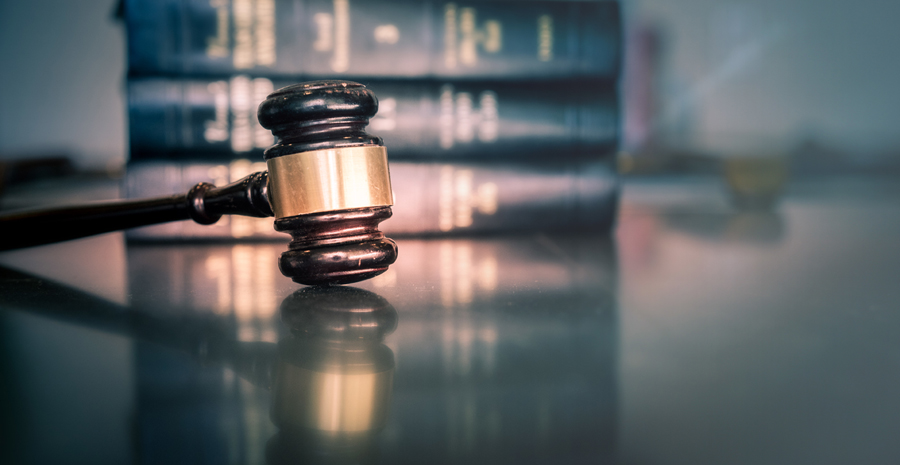 "Many health care fraud investigators believe mental health caregivers, such as psychiatrists and psychologists, have the worst fraud record of all medical disciplines." – Richard Kusserow, former U.S. Health and Human Services Inspector General
CCHR's series on psychiatric fraud aims to assist policymakers and law enforcement in isolating how funding, without accountability for outcomes, has enabled massive financial waste and patient harm.
By Jan Eastgate
President CCHR International
February 17, 2023
In a series of articles being compiled as a report for policymakers at federal, state, and local levels, as well as for law enforcement agencies, CCHR International has documented psychiatry's baseless promises to improve mental health—promises that have repeatedly failed to deliver positive results. According to The American Journal of Managed Care, the United States has lost up to $20 billion a year due to fraudulent practices in the mental health sector.[1] Greater oversight could help reduce government waste and isolate and eradicate harmful practices and introduce patient protections so that lives could be saved.
In 2021, attorney Matthew Curley told Behavioral Health Business, "It's fair to say that enforcement actions and recoveries regarding behavioral health providers are becoming increasingly significant components of the government's overall enforcement efforts."[2]
Amid a rise in the use of telehealth for mental healthcare, fraud, and the consequent enforcement activities are increasing. More than 20 states report fraud, waste, and abuse as a "concern" with respect to telehealth services used to provide behavioral healthcare, according to information collected by the Office of Inspector General.[3] But even greater oversight is needed and stronger penalties for violations.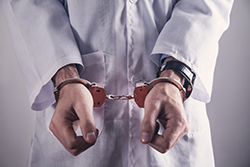 Fraud- or theft-related crimes account for the second largest part of all the crimes conducted in the mental health industry in the U.S. According to a 2020 study published in the Journal of Medical Economics, "A typical fraudster's profile is defined as a 53-year-old male psychiatrist who victimizes one or two of the largest federal insurance programs…."[4]
The researchers found that typically, patients are billed for more time than the psychiatrist actually spent with them or for procedures not performed. Thousands of children and adults are hospitalized for psychiatric treatment they do not need. Patients are kept against their will until their health insurance expires just to keep the hospital beds filled.
According to Richard Kusserow, who served for 11 years as the U.S. Health and Human Services Inspector General, "Many health care fraud investigators believe mental health caregivers, such as psychiatrists and psychologists, have the worst fraud record of all medical disciplines."[5]
Mark Schlein, former director of Florida's Medicaid Fraud Control Unit, when investigating massive mental health fraud in the 1990s commented: "The extent of the fraud is limited only by the imagination."[6]
Current examples of such imagination include two psychologists who were convicted of billing for services to patients that were dead. Two psychiatrists billed for services and visits that never occurred.
Other fraudulent schemes include patients being picked up by a bus or van and taken out for a meal which is then billed as a psychiatric evaluation. Spending all day watching TV or playing games at a facility which then gets billed for as group psychotherapy.[7] Or being told a chemical imbalance causes depression or other mental disorders when no tests or science substantiate this and thus constitutes consumer fraud.
Since the early 1990s, CCHR has tracked mental health fraud schemes, especially in for-profit psychiatric hospitals, and provided evidence to law enforcement agencies to investigate.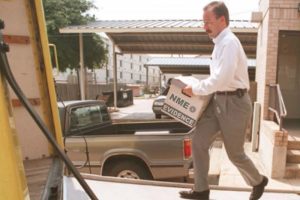 In 1998, CCHR produced a report on psychiatric fraud, which was released in New York to an audience of healthcare fraud investigators and representatives of the attorneys general offices, other law enforcement agencies, and the Federal Bureau of Investigation (FBI). Five years earlier, more than 500 FBI and other federal agents had raided the largest for-profit psychiatric hospital company, National Medical Enterprises (NME), investigating allegations of fraud that CCHR had brought to their attention. NME would end up paying over $575 million to settle civil lawsuits and criminal investigations and subsequently dumped its psychiatric hospital division.[8]
NME had defrauded Medicare by "buying" patients for up to $2,000 each from anyone who could persuade them to come to their hospitals. The company had contracts with "bounty hunters" to secure patients for behavioral facilities, and later pleaded guilty to kidnapping patients and detaining them until their insurance ran out.[9] Jeramy Harrell, 14, was a Texas teenager kidnapped by security guards and locked up in an NME psychiatric hospital by a psychiatrist who had never met the boy or spoken with his parents. None of the "grounds" for his involuntary detainment were true. During the six days Jeramy was held in the facility, he was drugged without his parents' consent—all billed to his family's insurance. His release was obtained by a state legislator.[10]
CCHR Texas had the practice of psychiatric hospital bounty-hunting banned.
Twenty years later, similar fraudulent practices are still rampant in for-profit behavioral hospital chains. In a two-decade period, CCHR International documented over $3.7 billion in criminal and civil fraud settlements and fines in the behavioral hospital sector following multi-federal agency investigations, including the Department of Defense (DOD) and FBI.[11]
Financial Experts Evaluate Mental Health Investment
In 1998, CCHR invited a group of seasoned business experts to evaluate a selection of graphs and information representing the history of an anonymous professional organization. They were told that for 30 years, the organization had been contracted by the government to improve certain problems in the community that were specific to their field of expertise.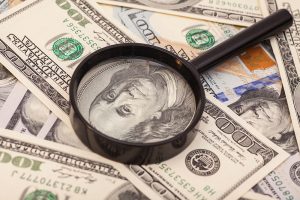 One graph showed government funding over three decades. The others anonymously measured the improvement or decline of the assigned problems for the same period. While the appropriations graph showed a large and constant increase, all of the performance graphs showed significant worsening of the selected community problems.
One of the business experts, a vice president and investment banker with a New York Stock Exchange member firm, said: "This is a total failure—what else is there to say. These statistics suggest a direct failure."
A financial planner and money manager's response was, "These results are horrible and show most likely poor management, poor products and absolutely no success whatsoever."
Two others commented, "Why would anyone invest in this government program?" and "Why does the government keep investing in this?"
The anonymous organization was psychiatry. And the continuously worsening problems graphed were rates of drug abuse, suicide, illiteracy, and crime (including recidivism).
Recent Examples Psychiatric Fraud
As CCHR's series of articles on psychiatric fraud document, these statistics have deteriorated even further, while mental health funding has consistently increased. Psychiatric criminality has been rife, a small example of which follows:
October 2022: An Illinois psychologist, Renato Duarte (63) was convicted of Medicare fraud, including fraudulently billing for in-person services on dates that Duarte was traveling outside of the country and fraudulently billing for psychotherapy purportedly provided to patients who were deceased. He is scheduled to be sentenced on April 18, 2023, and faces a maximum penalty of 10 years in prison on each of four counts of fraud.[12]
December 2022: Michael Lonski (71), a nursing home psychologist from Connecticut who had previously been excluded from the Medicare program over fraud allegations, pleaded guilty to new charges that he bilked the government out of another $2.5 million. He billed government and commercial insurers for services that he knew were not rendered, including billing for patients who were deceased. Lonski faces a maximum prison term of 10 years, with sentencing guidelines calling for 46 to 57 months. Sentencing is scheduled for March 10, 2023.[13]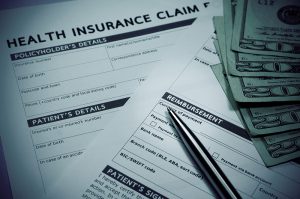 February 2022: A Florida jury found a Palm Beach psychiatrist, Mark Agresti (59) guilty of conspiracy to commit healthcare and wire fraud and 11 counts of committing healthcare fraud. He was convicted of unlawfully billing approximately $110 million of medically unnecessary urinalysis services for patients living at Good Decisions Sober Living, a drug rehabilitation facility. Agresti was once the director of psychiatry at the former Columbia Hospital in West Palm Beach.[14] The psychiatrist was sentenced to 100 months in prison, 36 months of supervised release, and ordered to pay more than $31 million in restitution.[15] "This defendant, a medical doctor, was trusted to provide care to vulnerable patients," said Assistant Attorney General Kenneth A. Polite Jr. of the Justice Department's Criminal Division. "Instead, he abused his position of trust in a multimillion-dollar fraud scheme. He took advantage of people seeking addiction treatment."[16]
February 2022: San Francisco psychiatrist, George Demetrius Karalis (76) was sentenced to serve 120 days in prison and pay $1.4 million restitution after he pleaded guilty to submitting false reports for non-disabled patients to receive federal benefits to which they were not entitled. He treated U.S. Postal Service employees who were receiving Federal Employees' Compensation Act workers' compensation benefits for alleged stress and psychological disorders. Karalis counseled them on how to continue receiving benefits to which they were not entitled.[17]
December 2020: Two Ohio psychiatrists, Ali and Imad Melhelm, and their practice group, Neurobehavioral Medicine Consultants, PC, Inc. agreed to pay more than $500,000 to the U.S. for submitting false claims to Medicare. The psychiatrists, who practiced at Cambridge Behavioral Hospital in Guernsey County, admitted medically ineligible patients to the hospital, improperly delayed patient discharges, and billed for services and visits that did not occur or were billed at a higher rate than was supported by the records.[18]
Accountability Needed for Lack of Results
Unless the mental health industry's results are continually measured and held to account, there is no accurate way to isolate and correct the programs, treatments, and practices responsible for poor and declining conditions. In spite of receiving huge increases in funding—today $280 billion a year—psychiatry and psychology report only increases in mental illness and all social problems. This indicates not only their failure but also that they have made matters drastically worse.
Thomas Insel, former director of the National Institute of Mental Health acknowledged, the biomedical framework (upon which psychiatric practices largely rests) adopted while he directed $20 billion at NIMH did not work and he was candid about its failure: "I spent 13 years at NIMH really pushing on the neuroscience and genetics of mental disorders, and when I look back on that I realize that while I think I succeeded at getting lots of really cool papers published by cool scientists at fairly large costs—I think $20 billion—I don't think we moved the needle in reducing suicide, reducing hospitalizations, improving recovery for the tens of millions of people who have mental illness."[19]
He further commented that the U.S., a country that leads the world in medical research spending, stands out for its dismal outcomes in people with "mental disorders." Over the last three decades, even as the government invested billions of dollars in mental health, outcomes have deteriorated.[20]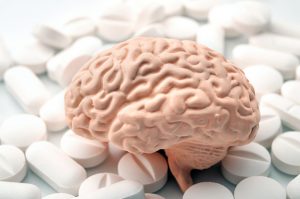 As this series addresses, fraud can also include false pretenses and assertions. For decades the psychiatric-pharmaceutical industries were cheerleaders of the fraudulent claim that a chemical imbalance in the brain caused depression that could be corrected by SSRI antidepressants. But 30 years after SSRIs were released, rates of depression are higher than ever, and the "chemical imbalance" theory has been unmasked as a fraud. When asked about the cause of depression, Steven Hyman, another former director of NIMH responded: "No one has a clue."[21]
CCHR advises families who have a member that was informed that a chemical imbalance caused their mental disorder, which led them to accept treatment that harmed them, to report this to CCHR.
CCHR International will continue to expose psychiatric fraud and abuse in the same tenacious way it has for 24 years since its first 1998 fraud report.
No one denies that people can have difficult problems in their lives and that they can be mentally unstable. However, the emphasis must be on workable mental health healing methods which improve and strengthen individuals by restoring them to personal strength, ability, competence, confidence, responsibility, and well-being.
For further reading:
Universal Health Services Psychiatric Hospital Chain Under Department of Defense & FBI Investigation
Psychiatric For-Profit Hospitals—Rife with Fraud, Patient Abuse, Rape, and Suicide
Multi-Million Dollar Fines Insufficient to Curb Fraud & Patient Sexual & Other Abuses in For-Profit Behavioral Health Industry
Mental Health Watchdog Keeps Service Open for Consumers to Report Abuse & Fraud
Police & Health Officials Warned of Escalating Mental Healthcare Fraud
UHS—For-Profit Psych Hospital's $132 Million Payout Over DOJ & MA Fraud Investigations

---
[1] Andria Jacobs, "Mental Health Fraud Exacts High Human and Financial Costs," AJMC, 11 Mar. 2016, https://www.ajmc.com/view/mental-health-fraud-exacts-high-human-and-financial-costs
[2] Bailey Bryant, "Providers Beware: Behavioral Health Fraud Investigations, Recoveries on the Rise," Behavioral Health Business, 21 Feb. 2021, https://bhbusiness.com/2020/02/21/providers-beware-behavioral-health-fraud-investigations-recoveries-on-the-rise/
[3] Anuja Vaidya, "Fraud Enforcement Followed Spike in Telemental Care," mHealth Intelligence, 24 Nov. 2021, https://mhealthintelligence.com/news/fraud-enforcement-followed-spike-in-telemental-care
[4] Yuriv Timofeyev, Mihajilo Jakovljevic, "Fraudster's and victims' profiles and loss predictors' hierarchy in the mental healthcare industry in the US," Journal of Medical Economics, Vol 23, Issue 10, 12 Aug. 2020, https://www.tandfonline.com/doi/full/10.1080/13696998.2020.1801454
[5] https://www.cchrint.org/2020/04/06/police-health-officials-warned-of-escalating-mental-healthcare-fraud/; Richard P. Kusserow, "Mental Health Ranks High on Fraud Scale," Walters Kluwer, 23 Sept. 2014, https://groups.google.com/g/alt.health/c/lwN0yWnF5uE
[6] Andrea Orr, "Big Move to Uncover Health Care Fraud," Reuters Business Report, 20 Aug. 1997
[7] https://www.smpresource.org/Content/Medicare-Fraud/Fraud-Schemes/Outpatient-Mental-Health-Care-Fraud.aspx
[8] Andrew Singer, "National Medical Enterprises moves swiftly on ethics training," Ethikos, Vol. 8, No. 5, Mar/Apr 1995; Joe Sharkey, Bedlam, (St. Martin's Press, New York, 1994), p. 271
[9] https://documents.uow.edu.au/~bmartin/dissent/documents/health/entry_to_Tenet.html
[10] https://www.cchrint.org/2020/10/13/paris-hilton-continues-to-speak-out-about-child-abuse-in-universal-health-services/; Joe Sharkey, Bedlam, (St. Martin's Press, New York, 1994), pp. 24-43
[11] https://www.cchrint.org/2017/06/05/uhs-under-investigation/
[12] https://www.justice.gov/opa/pr/psychologist-convicted-health-care-fraud-scheme
[13] https://www.mcknights.com/news/tossed-from-medicare-once-nursing-home-psychologist-pleads-guilty-in-second-fraud-scheme/
[14] https://www.medscape.com/viewarticle/969000
[15] https://www.dol.gov/newsroom/releases/ebsa/ebsa20220627
[16] https://www.justice.gov/opa/pr/medical-director-convicted-110-million-addiction-treatment-fraud-scheme
[17] https://www.ktvu.com/news/san-francisco-psychiatrist-to-pay-1-4m-in-restitution-for-submitting-false-workers-compensation-reports
[18] https://www.daily-jeff.com/story/news/crime/2021/01/06/psychiatrists-pay-more-than-500-k-false-claims-act-settlement/4101746001/
[19] "Twenty Billion Fails to 'Move the Needle' on Mental Illness," Psychology Today, 23 May 2017, https://www.psychologytoday.com/us/blog/theory-knowledge/201705/twenty-billion-fails-move-the-needle-mental-illness
[20] https://lifeprocessprogram.com/american-psychiatry-misled-the-world/
[21] https://qz.com/1162154/30-years-after-prozac-arrived-we-still-buy-the-lie-that-chemical-imbalances-cause-depression