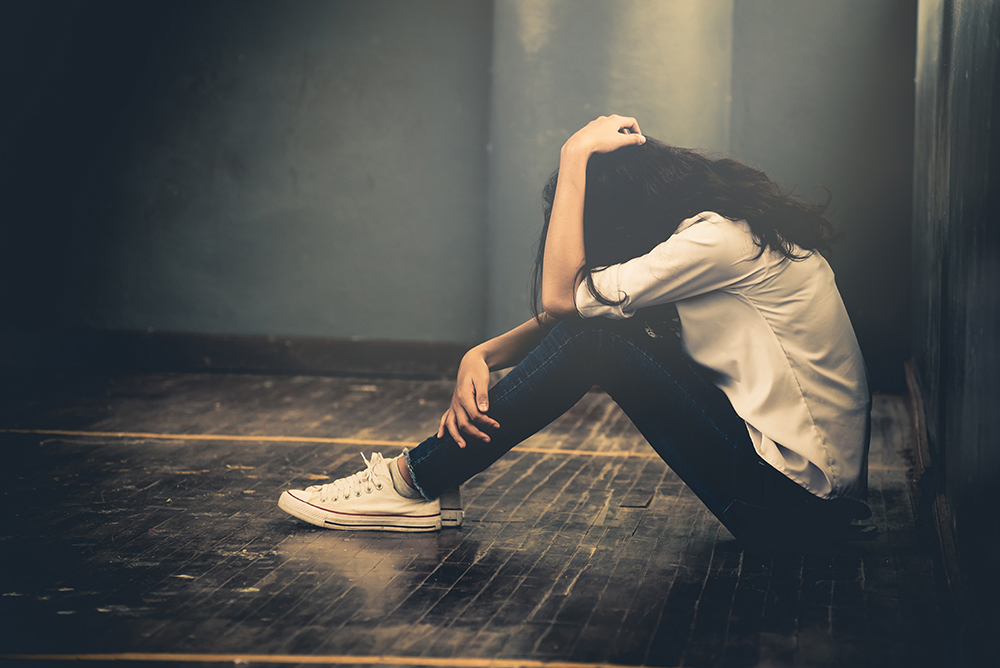 "The reality is that all child-teen mental health and behavioral programs are designed to control the lives of children and adolescents towards specific ideological objectives at the expense of not only their sanity and well-being but also that of parents who put their trust in the programs to help their children but which too often harm them." – Jan Eastgate, President CCHR International
With celebrities like Paris Hilton, Chet Hanks, and Collin Gosselin speaking out about being traumatized in "troubled teen" behavioral facilities, CCHR calls again for government oversight and accountability to protect children currently incarcerated.
Jan Eastgate
President, CCHR International
December 16, 2022
Updated February 2, 2023
As the year drew to an end, Citizens Commission on Human Rights International reviewed the campaign that has raised awareness about the abuse in the "troubled teen" behavioral and psychiatric industry that has put profit before patient care. Since 2015, CCHR has sent tens of thousands of notifications about child abuse in America's behavioral treatment system to state and federal legislations—especially highlighting for-profit psychiatric hospital chains, restraint deaths in them, and the need for legislative protections. Celebrities such as Paris Hilton, Paris Jackson, Kat Von D, and recently Collin Gosselin and Chet Hanks (son of Tom Hanks and Rita Wilson), have all spoken out about the trauma of being held against their will in behavioral facilities during their teens.
The Private Equity Stakeholder Project report, "The Kids Are Not Alright: How Private Equity Profits Off of Behavioral Health Services for Vulnerable and At-Risk Youth," released in February 2022, revealed how for-profit behavioral facilities had become a gravy train for investors in a $23 billion a year "child abuse" industry. This referred to congregate (residential) care facilities that include wilderness and boot camps (for youths with behavioral issues), residential treatment programs, centers or facilities (psychiatric hospitals); "therapeutic" boarding schools (aka "academies"); behavior modification programs; and youth justice facilities.[1]

Since 2020, the abuses have been powerfully exposed by Paris Hilton, 41, in her documentary, This is Paris, and the #Breaking Code Silence movement, with both demanding reforms. Hilton testified before Utah and Oregon legislatures in 2021 in support of bills passed that now protect children and teens, especially from lethal restraint use in these facilities.[2] As a 16-year-old in 1999, she spent 11 months in Provo Canyon School, a behavioral residential facility in Utah where she alleges she was forced to take psychotropic drugs, was placed in solitary confinement and beaten—an experience that caused long-term trauma for her.[3]
A year after she left, Universal Health Services (UHS), which owns the lion's share of the U.S. and UK behavioral-psychiatric hospital market, bought Provo Canyon. The company has been plagued with allegations of abuse in its behavioral facilities across the nation, including in Provo Canyon. The behavioral sector of the company has been subject to over $132 million in criminal and civil federal and state fines—all while claiming no wrongdoing.[4]
Since Hilton spoke out, many others have warned of similar experiences. Michael Jackson's daughter, Paris, 24, said she went to a behavior modification "boarding school" for two years. She also called it "child abuse."[5] In 2020, Kat Von D, 40, the celebrity tattoo artist from the TV reality show LA Ink, joined Hilton in her call to shut down Provo, where she, too, had suffered torturous abuse as a teen. At age 15, she was "locked up for half a year, without ever seeing the sun," she said.[6]
Recently, actor and musician Chet Hanks, 32, revealed he was sent to a southern Utah "wilderness program" as a 17-year-old in 2008. He detailed the harrowing experience, much the way that Paris Hilton has done. He believes his parents were manipulated as they had fame and money and he ended up staying longer than most other teens.[7]
The rapper, known for his song, "White Boy Summer," was sent to the program to handle his defiant behavior and addiction issues. There, he was forced to do "manual labor" in the remote wilderness, with no "roof over [his] head the whole time." "At that point, it was the hardest thing I've ever gone through in my life," he said, before adding that he never knew when he could leave the camp.
He talked about this recently on a podcast, recalling how he was dragged out of his bed by two men and taken. He described the program as "extremely uncomfortable" as if "designed to be as harsh as f***ing possible."[8]
Collin Gosselin, 18, from the reality TV show Jon and Kate Plus 8 also opened up about his experience in an institution owned by UHS that his mother—at the time divorced from Jon—sent him to at age 12 to deal with his alleged behavioral issues. The TV show, which aired weekly in 2007, had focused on the lives of the parents and a set of twins, and sextuplets, of which Collin was one—all of them in the public eye.[9]
Collin recalled being involuntarily placed into two different mental health facilities, one of them UHS's Fairmont Behavioral Health Institute in Philadelphia, Pennsylvania after his mother believed he required assistance for his "special needs" in 2016.
The institution was a "scary place," Collin said, "I think being in a place like that does more damage than it helps you." His father ultimately removed the teen from Fairmont after the boy begged for help in a 2017 letter, which was later made public.[10]
After leaving the institution, Collin went to live with his father and he says any connection to his mom was severed by the experience—adding further evidence of the failure of years of psychiatric "treatment" given him.
Both Chet and Collin were lucky to survive the controversial and often-exposed "troubled teen" programs that can lead to abuse and death. Collin says he now concentrates on a positive future. Chet Hanks said his parents have always supported him and he has now found peace in solitude and has strengthened his relationship with God.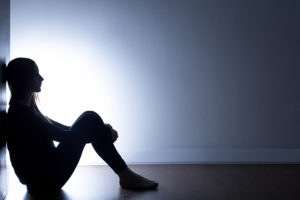 But the abuses in these types of "troubled teen" facilities and psychiatric hospitals continue to this day.
On December 1, 2022, reporters Aaron Cantrell and Levi Ismail from NewsChannel 5 Investigates in Tennessee reported the case of two teenage girls who died from overdosing on over-the-counter medication while at UHS's Oak Plains Academy. The girls gained access to the nurse's station and took a bottle and several blister packs of Benadryl on the night of November 28, drank an undetermined amount of the drug, and fell unconscious during morning classes the following day. Medical personnel pronounced one of the girls dead in the emergency room that day. The other girl was taken to Monroe Carell Jr. Children's Hospital at Vanderbilt, where she later died.
Online the facility says it treats troubled kids ages 5 to 17. Since 2017, the Montgomery County Sheriff's office received 238 reports from the address of the Oak Plains Academy. These varied from assaults, runaway calls, Department of Child Services (DCS) referral calls, juvenile problems, and many others.[11]
Yet Oak Plains has been given a Joint Commission gold "Top Performer" accreditation. Criticism has been leveled at the Joint Commission's accreditation and oversight of these hospitals because while such a service may be vital, the surveys it asks hospitals to fill out are paid for by the healthcare corporations or facilities.[12]
In January 2023, Margaret Moonin spoke out on the death of her daughter, Raiden Toms-Moonin (15), one of the two girls who fatally overdosed. According to Margaret, Raiden was admitted to the Tennessee facility as a suicide risk who needed constant supervision. The last time mother and daughter spoke was Thanksgiving. "She was just crying she was so upset, you know, she was just missing us and wishing to be home," Moonin said. Days later Raiden and another 15-year-old girl would die. "It's just unthinkable. There's no words. I'm lost. It's just a damn roller coaster. It's a freaking nightmare…." the mother stated. The investigation into Oak Plains is active.[12A]
One of the most shocking tragedies this year was the death of Ja'Ceon Terry, a 7-year-old foster care child who was restrained and killed at the Brooklawn psychiatric residential center in Louisville, Kentucky on July 17, 2022. In September, the medical examiner ruled his death a homicide, finding he had been suffocated. In response, CCHR filed complaints with the police and other Kentucky agencies calling for justice.[12B]
On December 22, 2022, the Kentucky Cabinet for Health and Family Services, which oversees youth care facilities, announced it was permanently removing children from the youth residential and revoking its license to operate. The facility is owned by a company called Uspiritus, the state's largest non-profit agency for so-called "at-risk" and foster children. The agency's investigation of the death found that Brooklawn did not maintain staffing ratios required to assure that residents were adequately supervised; failed to "prohibit cruel and unusual disciplinary measures including verbal abuse, ridicule or humiliation"; and didn't record and keep records of accidents or other incidents that posed threats to residents and staff. "These areas of non-compliance ultimately led to the death of a child," the inspector general said. "Today's action should give clear warning that the cabinet will aggressively investigate and take action when Kentuckians in its care are harmed or exploited," Eric Friedlander, secretary of the Kentucky Cabinet for Health and Family Services, said in a statement. "This outcome is necessary, but nothing we do will bring back Ja'Ceon Terry." Friedlander's office is also investigating allegations by the mother of a developmentally delayed child that the child was choked, scratched, and taunted at the Brooklawn facility.[12C]
In December 2022, Dr. Daniel Davidow, the former medical director of UHS's Cumberland Hospital for Children and Adolescents in New Kent County, Virginia, was arrested and charged with two counts of aggravated sexual battery of someone who is incapacitated, and two counts of object sexual penetration by force, relating to allegations made by two former patients. Davidow is currently being held without bond at the Henrico County Regional Jail. CBS 6 Problem Solvers, including reporter Laura French, have been looking into allegations of abuse and neglect against certain Cumberland staff members since 2019. Davidow served as Cumberland's medical director for more than 20 years but was terminated in February 2020, shortly after a CBS 6 investigative report detailed some of the accusations against him.[13] As French reported, the hospital had been under criminal investigation by the Virginia State Police for child abuse and neglect since October 17, 2017.[14]
In July 2021, Stacey Burrell, a former Cumberland behavioral tech, was criminally indicted for intentionally burning a 16-year-old patient on September 14, 2019. Burrell, 57, entered a no-contest plea. She was sentenced to five years in jail which was suspended to one year. [15]
In November 2020, Steve Wukmer, a former teacher at the
troubled teen behavioral facility Agape Boarding School for Boys in Stockton, Missouri was arrested on 215 counts of child pornography possession. He's being held at Dekalb County Jail on a $6.45 million bond. Former Agape students Robert Bucklin and Colton Schrag confirmed that Wukmer taught boys aged 14 and younger at the facility between 2005 and 2006.[16]
A ProPublica investigation in December 2022 found UHS collected more than $38 million in tax dollars for special education services that families and former teachers say it largely didn't provide. For years, it was alleged, UHS skimped on staffing and basic resources while pressuring managers to enroll more students than the staff could handle, The Seattle Times and ProPublica found. While the company's residential youth treatment centers have drawn national attention recently as federal regulators investigate abuse allegations, very little regulatory scrutiny has been directed at UHS' special education day schools across the country. The investigators found that Washington state's failure to regulate its special education system had allowed the school to operate for years with little to no curriculum and with staff so poorly trained that they often resorted to restraining and isolating students.[17]
Before long, some of the same problems now happening in Washington surfaced at the company's schools in California. UHS ran its California campuses with a "skeletal crew" of unqualified teachers and a minimum number of aides, former employees alleged in a lawsuit that they filed against UHS in 2008. Staff lacked proper training, they said, and relied heavily on restraints to control students. UHS denied it violated any laws but agreed to a $3.5 million settlement.
Former UHS employees in California and a past student filed a separate whistleblower lawsuit in 2009 on behalf of the state, accusing UHS of fraudulently billing education agencies. UHS settled the case for $4.25 million without admitting wrongdoing. UHS shut down at least eight of its California schools as the whistleblower case proceeded and closed at least three others within a year of the settlement.
In January 2023, media continued to report on UHS's troubles. For example, its psychiatric facility Sandy Pines in Jupiter, FL, where juveniles were escaping the conditions there in addition to past patient riots. A 911 call that was released from an incident that occurred there revealed: "There's a riot and we do not have enough staff," said the caller. That call was one of hundreds in the previous year and a half, according to the Martin County Sheriff's Office.[17A]
If the children were truly being helped, we should not be hearing comments like this from the police: "Frequently these young people are escaping the facility into Dickinson State Park," Martin County Sheriff William Snyder said. "In order for us to find them in there we need canines, we need helicopters."
This is America's "mental health" system today, where Canine dogs are set upon "escapees" from "treatment"?
Now add scorpions to residents' beds. In January 2023, a lawsuit was also filed against Alabama Clinical Schools (ACS), its owner, UHS, and ACS's director of residential services. The lawsuit claimed an 11-year-old boy was repeatedly abused by staff (including a broken collarbone) and even bitten by scorpions in his bed while at the psychiatric facility in Birmingham, Alabama.
The boy has behavioral issues. The Department of Human Resources placed him in ACS on Dec. 15, 2021, where he spent six months undergoing treatment. "My client was treated terribly by the staff who were supposed to be helping him," attorney Tommy James said.
"They put him through hell with continuous physical, verbal and emotional abuse and then threatened to kill him for reporting their abuse." The lawsuit alleges that the boy received multiple injuries from assaults by employees. "He was also threatened and verbally and mentally abused by staff,'' James said.
On January 17, 2022, the youngster was assaulted by an ACS employee, the suit contends. He suffered injuries to his shoulder area including a broken collarbone. Days later he was further assaulted in the head, face, and neck by an employee, the lawsuit states. Then, on March 2, 2022, he was again assaulted by an employee who "kicked and stomped him in the stomach and face." The boy was discharged from the facility on June 10, 2022. The suit claims facility employees threatened to kill the child and retaliated against him for reporting the abuse to the Alabama Department of Human Resources.
James provided a letter from the Jefferson County Department of Human Resources that stated "the agency found sufficient evidence to prove that physical abuse occurred to said child. "DHR investigated my client's reports of abuse by these employees, and they determined he was telling the truth and that he was horribly abused by staff," James said.
"It is past time to hold this troubled company (UHS) accountable, so it will take steps to prevent the ongoing child abuse occurring in their facilities," stated the attorney.[17B]
Washington education officials also launched an investigation into the state's largest network of privately run behavioral schools for students with disabilities. This followed an investigative series by The Seattle Times and ProPublica which exposed poor conditions at these schools. UHS facility Northwest SOIL (School of Innovative Learning) in Tacoma, WA was featured in the series. The Times and ProPublica investigation found years of complaints by school districts and parents, including allegations of abuse, and overuse of isolation rooms to manage student behavior. As the Seattle Times reported, "The investigation was revealed in a seven-page letter from the state Office of Superintendent of Public Instruction on the same day lawmakers considered a sweeping reform bill that would give the state greater oversight of the publicly funded system of private special education schools, known as 'nonpublic agencies.'"[17C]
A group calling itself UHS survivors and its allies produced a report UHS: A look into for-profit institutional child abuse, 2022, which revealed that UHS's revenues for 2021 were more than $12.6 billion, of which $100 million was from Medicaid. It received $189 million through the CARES Act. Three "troubled teen" behavioral facilities in Utah alone received more than $92 million from state government funding—they service between 7 and 8 states. The group has a "violation tracker" reporting UHS paid out $184,874,714 since 2000, including government settlements, employment-related offenses, and environmental and safety issues. It also reports a litany of patient deaths.[17D]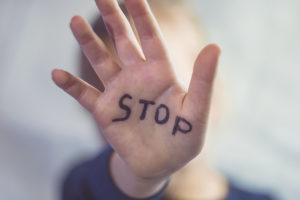 Troubled children and teens are being hit from every direction: special education, behavior modification, psychiatric hospitals, behavioral schools, or academies—they are a captive and lucrative market. An estimated 5,000 to 6,000 adolescents alone are in wilderness therapy programs every year. Critics say that many well-meaning parents end up deciding on such programs for their children too quickly, while in crisis, and armed only with claims of "efficacy" provided by consultants and program operators who have a financial stake in the matter. There is no science to a "wilderness program" component in adolescent therapy.[18]
It's a gravy train that doesn't end with the camps. At the suggestion of staff therapists and other program operators, an estimated 80% of adolescents move on from wilderness therapy to other in-patient residential treatment programs before transitioning back home. [19]
Between 120,000 and 200,000 children live in these residential behavioral facilities.[20]
What the Hanks—indeed any parents—would undoubtedly not have been aware of was that a year before their son's admission to the camp, in October 2007, the U.S. Government Accountability Office (GAO) testified before the federal Committee on Education and Labor, House of Representatives, regarding allegations of abuse and death in private residential programs across the country such as wilderness therapy programs, boot camps, and boarding schools.
The GAO found youth deaths. The practice of physical restraint also figured prominently in three cases of death or abuse. The restraint used for these cases primarily involved one or more staff members physically holding down a youth.[21]
One victim was restrained over 250 times while attending a program; in at least two cases, restraint lasted over 12 hours. One method of restraint included wrapping the victim in a blanket and tying him up.
For several weeks, a 16-year-old complained of chest pain and difficulty breathing. Yet staff forced him to do push-ups and carry cinder blocks as punishment for refusing an assigned task. The boy died from an accumulation of infectious pus in his chest. An autopsy found more than 70 injuries on his body, including some from blunt force.
Three staff members held another victim facedown to restrain him; after 10 minutes of this, the boy said he could not breathe and was eventually taken to the hospital. The facility was aware the boy suffered from asthma, but staff members who restrained him said they were not. The teen died of abnormal heartbeat.
The GAO also reported: "During 2005 alone, 33 States reported 1,619 staff members were involved in abuse incidents in residential programs for youth."[22]
Chet recalled that he was "under observation" during the time at the camp, saying staffers there were "psychoanalyzing you and picking you apart."[23] He compared the experience to the 2003 Disney film Holes where kids are sent to a fictional correctional camp and made to dig holes all day, calling it punitive. "When you get there, they tell you that they can keep you as long as they want," he added. "They get to decide when you leave, right. Your therapist or whatever is the one who gets to decide when you leave. And they can keep you there as long as they want."[24]
The largest umbrella organization for wilderness programs is the National Association of Therapeutic Schools and Programs. The group contains wilderness programs like Second Nature — the one Chet was sent to — and so-called "therapeutic" boarding schools.[25]
Second Nature Wilderness program earned its own page for incident reports, posted by the group Unsilenced.[26]
In John R. v. United Behavioral Health, decided in 2021, the court found that a teen's prolonged stay at a Second Nature Wilderness Therapy program and In Balance Ranch Academy was not medically necessary.[27]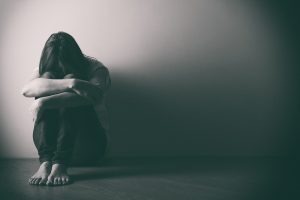 On Yelp, one reviewer with first-hand experience of the program wrote: "Child abuse, child abuse, child abuse—that's all this place is about. I can't tell you how many counselors should be put in jail for child abuse. This place is terrible, children should never be kidnapped, this place should be shut down. Did you send your kids here, they will be permanently traumatized for the rest of their lives and never trust you again."
Another in 2016 wrote: "What this place does to people is comparable to rape or molestation in the shame and how it outcasts you permanently from ever really feeling back at home again… A psychologist and his recommended 'educational consultant' convinced my parents to have me kidnapped the day after I finished my school year and spend my 16th birthday and the next 3 months in the custodial care of this abomination of a program. Please. I beg of you. For your child's sake don't go down this road if you care anything about having any what of a normal relationship with your child."[28]
Advocates often trace the lineage of these ideas as far back as the 19th and early 20th centuries, when, for example, tuberculosis patients were quarantined in tents to separate them from the general population. In the early to mid-20th century, summer camps were developed to provide therapeutic services for children. These ideas gained further traction with the advent of the progressive "experiential education" movement, spearheaded by the American philosopher and psychologist John Dewey.[29] Dewey once claimed that teaching schoolchildren to read was a "great perversion" and that a high literacy rate bred "destructive" individualism.[30] He advocated that schools should take on the role of social, rather than academic, institutions.
That became even more evident in the late 1980s/early 1990s with the advent of new antidepressants like Prozac and depression screening became prevalent in schools by 1991. At one stage, TeenScreen depression screening was in place in over 2,800 sites in 47 U.S. states. More children and teens were being labeled with conduct and other disorders. The questionnaire was so arbitrary that it had an 84% false positive rate, meaning many teens were being wrongly identified as "depressed" and placed on antidepressants that carried serious risks such as aggression and suicide.[31]
CCHR also tracked the increase in children and teens being railroaded into psychiatric facilities and behavioral camps with the increase in childhood "disorders" added to the Diagnostic and Statistical Manual of Mental Disorders (DSM), the codes which are used for billing insurance for treatment reimbursements.
This includes Attention Deficit Hyperactivity Disorder (ADHD), which Prof. Allen Frances, the former Chairman of the DSM-IV Task Force said had created "false epidemics" of ADHD, after being voted into the DSM in 1987.[32] Frances was forthright about how diagnoses such as ADHD are determined: "There are no objective tests in psychiatry—no X-ray, laboratory or exam finding that says definitively that someone does or does not have a mental disorder…."[33]
The inclusion of a disorder in the DSM is by consensus vote. By 1994, it contained 32 childhood "psychiatric disorders." [34]
This included disruptive behaviors such as Conduct Disorder, Oppositional Defiant Disorder (ODD); Serious Emotional Disturbance (SED); Developmental Disorders; separation anxiety disorder; and Specific Learning Disorders—namely reading, writing, and mathematics.
It was during the 1980s and '90s that the negative headlines relating to wilderness-oriented residential programs began to circulate, and they continued into the 2000s. Children died—from accidents and negligence. Several programs lost their state licenses, or, caught in litigation about the death of a child, voluntarily shut down.[35]
CCHR was among the organizations that documented abuses in these wilderness camps in the 1990s, calling for them to be shut down. Between 2003 and October 2020, CCHR reported at least 32 abuses in UHS facilities alone that related to sexual abuse, including several convictions of staff responsible; 18 cases of abuse involving seclusion rooms or restraints use in children as young as 6, and including 3 deaths; wrongful deaths, assault; breaking a patient's arm and fracturing the nose of another; and, at least 6 suicides that may have been preventable.[36]
In 2015, Rolling Stone exposed deaths from the severe conditions teens were kept in.[37] In 2022, Health Day exposed them as "death trips." "Wilderness therapy programs claim they'll straighten out your troubled teen with tough love and survival training. Some kids never come back." Some parents paid extra for camp employees to "escort" their children to the camps—that is, arrive at the family home in the middle of the night, wake the teenager, and drag him off to a helicopter standing by for the trip, Paige Bierma reported. She'd conducted an investigation into the camps 20 years earlier—as CCHR did—when three teens had died in three separate camps in Utah.[38]
In addition to media exposing UHS facilities and wilderness camps, in December 2022, the Charlotte Observer reported how child abuse and neglect in North Carolina psychiatric facilities is common, yet action to handle the problem and bring accountability is rare. This included a three-minute video of a 13-year-old boy who was placed at Strategic Behavioral Health facility in Garner, North Carolina at age 10. Because of his height, he was placed with 13 and 14-year-old boys who bullied him. The staff would not intervene to stop the fights. His parents pulled him out as soon as they legally could (seven days in). The boy was afraid he would be killed there.[39]
An 11-year-old girl was admitted to UHS's Brynn Marr Hospital, a psychiatric facility in the eastern part of the state, after she began having suicidal thoughts. The week she spent at Brynn Marr left her traumatized, as she was reportedly sexually assaulted by an older patient. Her parents filed a complaint with the NC Department of Health, which dismissed the case as not warranting an investigation at the time. The department changed its tune and re-opened the case after state Rep. Graig Meyer made a presentation on the matter to state Department of Health and Human Services Secretary Kody Kinsley. Police have received 117 phone calls with reports of sexual assault or rape at Brynn Marr over the last three and a half years, according to local police records that NC Health News obtained.
Outside of grieving parents, states wear the brunt of the costs for child psychiatric ill-treatment, especially where facilities lack tough oversight. In December 2022, the Oregon Youth Authority settled two wrongful death lawsuits within the last two months involving teenagers who died while in the agency's custody, records obtained by the Capital Chronicle show. The settlements with the families totaled nearly $2.6 million and relate to a youth suicide and another died of a fentanyl overdose. As part of one settlement, a residential treatment provider, Looking Glass Community Services, which contracts with the state agreed to make policy changes to safeguard suicidal youth.
In the settlement, the youth authority and Looking Glass agreed to pay nearly $2.5 million combined to the family of 19-year-old bass guitarist Brett J.J. Bruns, who died in 2019 while at a Looking Glass treatment center in Eugene. Looking Glass will pay $2.1 million through its insurer and the youth authority will pay $375,000. In the other settlement, the state agreed to pay $100,000 in a case involving Juan Lopez-Robles, an 18-year-old from Ontario who died of a fentanyl overdose on March 16, 2020 while under the care of Haag Home for Boys in Junction City. That lawsuit alleged the death of Lopez-Robles, who was not a drug user before he entered the Junction City facility, happened because the facility and agency failed to stop rampant drug use or notice the teen's deteriorating condition during checks of his room. In Bruns' case, a staffer unlocked a door and allowed him to leave the facility even though he was on suicide watch, according to the lawsuit. A few days later, his body was found in a park along the Willamette River, the Oregon Capital Chronicle reported.[39A]
The end of 2022 must come with a commitment from legislators, policymakers, and educational reformists to remove psychiatric and psychological programs from troubled children and teens' lives. Ultimately, the harshest reality to face is that children urgently need our help and protection. Without that, their lives remain at serious risk.
CCHR is committed to the idea that it is through the legacy of our children that societies survive or fail. From this derives its campaign to enlighten parents and teachers who work sincerely and diligently in the hope of guaranteeing their children a greater hope for success in life.
The entirety of psychological and psychiatric or behavioral programs for children are founded on the tacit assumptions that mental health "experts" know all about the mind and mental phenomena, know a better way of life, a better value system and how to improve the lives of children beyond the understanding and capability of not only parents but everyone else in society.
Take heed of the words of CCHR's co-founder, the late professor of psychiatry, Dr. Thomas Szasz who said: "I have long maintained that the child psychiatrist is one of the most dangerous enemies, not only of children but also of adults who care for the two most precious and most vulnerable things in life—children and liberty."
The reality is that all child-teen mental health and behavioral programs are designed to control the lives of children and adolescents towards specific ideological objectives at the expense of not only their sanity and well-being but also that of parents who put their trust in the programs to help their children but which too often harm them.

---
[1] https://www.cchrint.org/2022/02/21/the-kids-are-not-alright-report-confirms-profit-is-put-before-troubled-teens-mental-health-safety/, citing: "The Kids Are Not Alright: How Private Equity Profits Off of Behavioral Health Services for Vulnerable and At-Risk Youth," Private Equity Stakeholder Project, 17 Feb. 2022, https://pestakeholder.org/wp-content/uploads/2022/02/PESP_Youth_BH_Report_2022.pdf, p. 21; https://www.breakingcodesilence.org/federal-legislation/
[2] https://www.cchrint.org/2022/02/21/the-kids-are-not-alright-report-confirms-profit-is-put-before-troubled-teens-mental-health-safety/; Ally Mauch, "Paris Hilton Is 'Proud' Reform Bill Passes After Her Emotional Testimony of Utah School's Abuse," People, March 3, 2021, https://people.com/tv/paris-hilton-proud-after-bill-she-testified-for-in-utah-senate-passes/; Connor Radnovich, "Paris Hilton recounts youth residential care facility abuse to Oregon Senate committee," Statesman Journal, March 11, 2021, https://www.statesmanjournal.com/story/news/politics/2021/03/11/paris-hilton-oregon-youth-residental-care-facility-abuse/4656353001/; https://www.oregon.gov/dhs/PROVIDERS-PARTNERS/LICENSING/CCLU/Pages/SB710.aspx
[3] https://www.cchrint.org/2020/10/13/paris-hilton-continues-to-speak-out-about-child-abuse-in-universal-health-services/; https://nypost.com/2020/09/30/paris-hilton-calls-for-closure-of-provo-canyon-school/; https://www.sltrib.com/news/2020/09/20/provo-canyon-schools/
[4] https://www.cchrint.org/2020/07/20/uhs-for-profit-psych-hospitals-132-million-payout-over-doj-ma-fraud-investigations/; https://www.mass.gov/news/universal-health-services-to-pay-massachusetts-more-than-15-million-to-resolve-whistleblower-false-claims-cases; Kevin Truong, "UHS agrees to $127M DOJ to settle behavioral health investigation," Med City News, Jul 28, 2019, https://medcitynews.com/2019/07/uhs-agrees-to-127m-doj-to-settle-behavioral-health-investigation/
[5] https://www.cchrint.org/2020/10/05/paris-hilton-speaks-out-about-behavior-modification-abuse-of-teens/; "Paris Jackson speaks out in support of Paris Hilton, opens up about PTSD diagnosis: Jackson shared her story in solidarity with Hilton," Today.com, 4 Oct. 2020, https://www.today.com/popculture/paris-jackson-supports-paris-hilton-opens-about-ptsd-diagnosis-t193239
[6] "Kat Von D joins Paris Hilton in call to close down Utah school where she was 'locked up'," Salt Lake Tribune, 8 Oct. 2020, https://www.sltrib.com/news/2020/10/08/kat-von-d-joins-paris/; "Kat Von D Reveals She Attended Same 'Torturous' School as Paris Hilton: 'I Was Trapped,': People, 6 Oct. 2020, https://people.com/style/kat-von-d-reveals-she-went-to-the-same-school-as-paris-hilton/
[7] "Tom Hanks' son Chet reveals parents sent him to wilderness program amid addiction battle," Yahoo.com, 22 Nov. 2022, https://news.yahoo.com/tom-hanks-son-chet-reveals-194949588.html
[8] "Tom Hanks' son Chet reveals parents sent him to wilderness program amid addiction battle," Yahoo.com, 22 Nov. 2022, https://news.yahoo.com/tom-hanks-son-chet-reveals-194949588.html
[9] "Collin Gosselin Opens Up About Estrangement From Mom Kate and If He's Open to Reconcile (Exclusive)," E-Entertainment, 28 Nov. 2022, https://www.etonline.com/collin-gosselin-opens-up-about-estrangement-from-mom-kate-and-if-hes-open-to-reconcile-exclusive
[10] "Collin Gosselin Recalls Being Institutionalized Twice by Mom Kate Gosselin Amid Claims of Behavioral Issues: 'Does More Damage'" US Magazine, 28 Nov. 2022, https://www.usmagazine.com/celebrity-moms/news/collin-gosselin-details-being-institutionalized-by-mom-kate-gosselin/; "EXCLUSIVE: Kate Gosselin mentally tortured sextuplets by targeting Hannah and secretly 'caging' Collin in special needs institution for three years until the tween was able to message his dad begging for help, Jon claims as his 10-year gag order is lifted," Daily Mail, 18 Sept. 2019, https://www.dailymail.co.uk/news/article-7470303/Jon-Gosselin-says-Kate-mentally-tortured-son-Collin.html; https://popculture.com/celebrity-parents/news/jon-kate-gosselin-son-collin-opens-up-being-institutionalized/
[11] Emily West, "Two teens die after overdose at Ashland City residential treatment program," News Channel 5, 1 Dec. 2022, https://www.newschannel5.com/news/one-dead-one-in-critical-condition-after-overdose-at-ashland-city-school; Aaron Cantrell , Levi Ismail "Former patient of Ashland City treatment center speaks out after teens die from overdoses," News Channel 5, 1 Dec. 2022, https://www.newschannel5.com/news/former-patient-of-ashland-city-treatment-center-speaks-out-after-teens-die-from-overdoses
[12] https://web.archive.org/web/20150618205551/https://www.jointcommission.org/facts_about_federal_deemed_status_and_state_recognition/
[12A] "'It's just a damn roller coaster. It's a freaking nightmare': Alaskan mother wants justice after daughter's death in treatment center Outside," Alaska News Source, 12 January 2023, https://www.alaskasnewssource.com/2023/01/12/its-just-damn-roller-coaster-its-freaking-nightmare-alaskan-mother-wants-justice-after-daughters-death-treatment-center-outside/
[12B] https://www.cchrint.org/2022/09/30/mental-illness-awareness-week-another-restraint-another-death/
[12C] Safia Samee Ali. "Kentucky revokes license and orders children removed from foster care facility where 7-year-old boy died," NBC News, 22 Dec. 2022, https://www.nbcnews.com/news/us-news/kentucky-revokes-license-orders-children-removed-brooklawn-foster-care-rcna63020
[13] Laura French, "Former medical director at Cumberland Hospital for Children arrested for sex crimes," CBS 6 News, 3 Dec. 2022, https://www.wtvr.com/news/problem-solvers/problem-solvers-investigations/davidow-indicted-december-02-2022
[14] https://www.cchrint.org/2021/11/01/mental-health-abuse-reforms-aim-to-protect-against-behavioral-abuse-of-children/; Laura French, "New probe into Cumberland Children's Hospital launched," CBS 6 news, Richmond, 12 Oct. 2021, https://www.wtvr.com/news/problem-solvers/problem-solvers-investigations/cumberland-childrens-hospital-new-probe
[15] https://www.cchrint.org/2021/11/01/mental-health-abuse-reforms-aim-to-protect-against-behavioral-abuse-of-children/; Andre Jones, "Former Cumberland Hospital employee pleads no contest to amended charge of unlawful wounding, Chronicle, 25 Oct. 25, 2021, https://nkccnews.com/local-news/2021/10/25/former-cumberland-hospital-employee-pleads-no-contest-to-amended-charge-of-unlawful-wounding/; Laura French, "Former hospital worker gets one year in jail for burning a child in her care," CBS 6 News, 20 Dec. 2021, https://www.wtvr.com/news/local-news/stacey-burrell-sentenced
[16] Lauren Barnas "Former Missouri boarding school teacher arrested on 215 child porn charges in Alabama," Ozarks First, 22 Nov. 2022, https://www.ozarksfirst.com/news/regional-news/kolr-10-investigates/former-missouri-boarding-school-teacher-arrested-on-215-child-porn-charges-in-alabama/
[17] Lulu Ramadan, Mike Reicher and Taylor Blatchford, "'Kids Seem to Be a Paycheck': How a Billion-Dollar Corporation Exploits Washington's Special Education System," Propublica, Seattle Times, 4 Dec. 2022, https://www.propublica.org/article/washington-special-education-schools-funding-abuse
[17A] "Martin County Sheriff's Office meets with Sandy Pines CEO following incidents," WFLZ, 26 Jan. 2023, https://www.wflx.com/2023/01/26/martin-county-sheriffs-office-meets-with-sandypines-ceo-following-incidents/
[17B] "Abused child suffered scorpion bites, broken bones at Alabama residential treatment, lawsuit claims," Al.com, 25 Jan. 2023, https://www.al.com/news/2023/01/abused-child-suffered-scorpion-bites-broken-bones-in-alabama-residentialtreatment-lawsuit-claims.html
[17C] Mike Reicher, Lulu Ramadan, "WA launches probe of private special ed schools as lawmakers consider reforms," Seattle Times, 20 Jan. 2023, https://www.seattletimes.com/seattle-news/times-watchdog/washington-launches-investigation-of-private-special-education-schools-as-lawmakers-consider-reforms/
[17D] "Universal Health Services: A look into for-profit institutional child abuse, Impact Report, 2022," https://drive.google.com/file/d/1TwzxDya7XOr_ugZ7cHheh7LwXVbbXTwD/view
[18] Adiel Kaplan/Undark, "There isn't much science supporting wilderness therapy for teens," Popular Science, 30 Jan. 2020, https://www.popsci.com/story/health/wilderness-therapy-results-evidence/
[19] Adiel Kaplan/Undark, "There isn't much science supporting wilderness therapy for teens," Popular Science, 30 Jan. 2020, https://www.popsci.com/story/health/wilderness-therapy-results-evidence/
[20] https://www.theguardian.com/us-news/2022/nov/14/us-wilderness-therapy-camps-troubled-teen-industry-abuse
[21] https://www.govinfo.gov/content/pkg/GAOREPORTS-GAO-08-713T/html/GAOREPORTS-GAO-08-713T.htm
[22] https://www.ojp.gov/ncjrs/virtual-library/abstracts/residential-treatment-programs-concerns-regarding-abuse-and-death
[23] https://www.dailymail.co.uk/tvshowbiz/article-11459357/Chet-Hanks-says-Tom-Hanks-Rita-Wilson-sent-strict-Utah-wilderness-program-teen.html
[24] https://www.mediaite.com/podcasts/chet-hanks-says-parents-tom-hanks-and-rita-wilson-sent-him-to-controversial-camp-for-troubled-teens-it-was-as-harsh-as-fcking-possible/
[25] https://www.vox.com/2016/7/7/12081150/wilderness-therapy
[26] https://www.unsilenced.org/program-archive/us-programs/utah/second-nature-wilderness/
[27] https://www.scribd.com/document/530834843/In-Lawsuit-Court-Finds-Teen-s-Treatment-at-Second-Nature-Wilderness-Therapy-Program-Not-Medically-Necessary
[28] https://www.reddit.com/r/troubledteens/comments/hoj21r/who_here_went_to_2nd_nature_in_utah_or_oregon/
[29] https://undark.org/2020/01/29/does-science-support-the-wilderness-in-wilderness-therapy/
[30] "Psychiatry: Medicalizing Racism: A Report on the Decimation of Our Schools and Children's Lives," CCHR International, p. 21
[31] https://www.cchrint.org/2012/11/27/teenscreen-shuts-down/
[32] https://www.cchrint.org/2022/02/14/new-diagnostic-manual-with-adhd-listed-could-turn-childhood-into-a-mental-disorder/; Allen Frances, "DSM 5 Will Further Inflate The ADD Bubble," Psychology Today, 2 Aug. 2011, https://www.psychologytoday.com/us/blog/dsm5-in-distress/201108/dsm-5-will-further-inflate-the-add-bubble
[33] https://www.cchrint.org/2022/02/14/new-diagnostic-manual-with-adhd-listed-could-turn-childhood-into-a-mental-disorder/; Allen Frances, "Most Active Kids Don't Have ADHD," Psychology Today, 11 Mar. 2014, https://www.psychologytoday.com/us/blog/saving-normal/201403/most-active-kids-don-t-have-adhd; Allen Frances, "Psychiatric Fads and Overdiagnosis," Psychology Today, 2 June 2010, https://www.psychologytoday.com/us/blog/dsm5-in-distress/201006/psychiatric-fads-and-overdiagnosis
[34] Herb Kutchins and Stuart A. Kirk, Making Us Crazy: The Psychiatric Bible and the Creation of Mental Disorders, (The Free Press, New York, 1997), p. 49
[35] https://undark.org/2020/01/29/does-science-support-the-wilderness-in-wilderness-therapy/
[36] https://www.cchrint.org/2020/10/30/child-abuse-allegations-in-the-behavioral-psychiatric-industry-universal-health-services-uhs/
[37] Jesse Hyde, "Life and Death in a Troubled Teen Boot Camp: A tragic accident exposes the dangers of an out-of-control billion-dollar industry," Rolling Stone, 12 Nov. 2015, https://www.rollingstone.com/culture/culture-news/life-and-death-in-a-troubled-teen-boot-camp-31639/
[38] https://consumer.healthday.com/encyclopedia/children-s-health-10/misc-kid-s-health-news-435/death-trip-648083.html
[39] Editorial Board, "Recent incident highlights abuse, neglect of children in NC psychiatric facilities," The Charlotte Observer, 2 Dec. 2022, https://www.charlotteobserver.com/opinion/article269477482.html
[39A] Ben Botkin, "Oregon Youth Authority settles 2 wrongful death lawsuits in two months," Oregon Capital Chronicle, 20 Dec. 2022, https://oregoncapitalchronicle.com/2022/12/20/oregon-youth-authority-settles-2-wrongful-death-lawsuits/