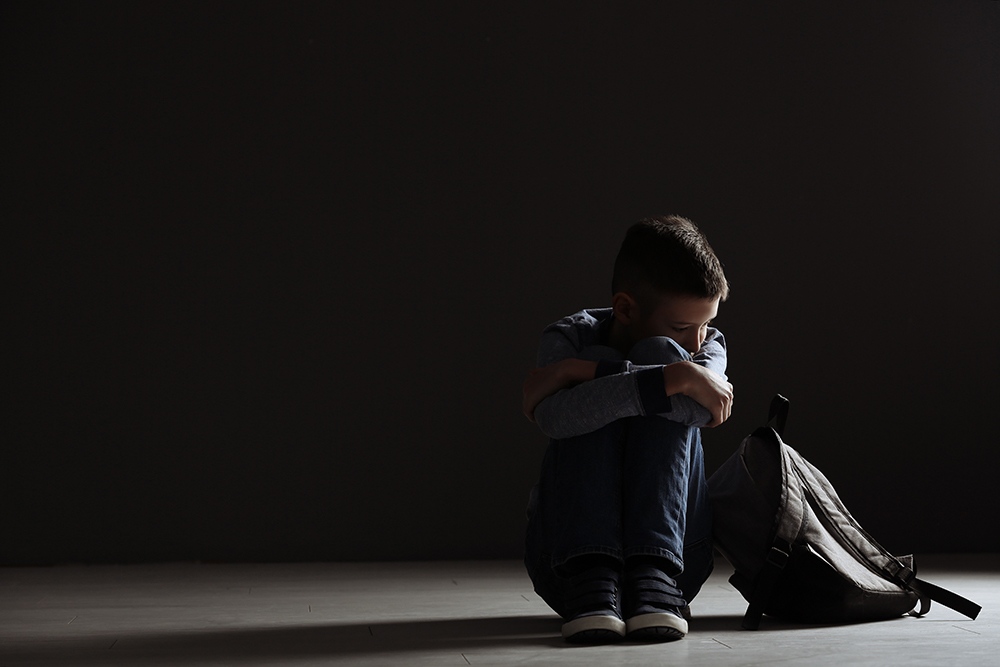 "School officials and government agents and legislators should be questioning the failure of psychological and psychiatric evaluations, treatment programs and screening in schools and in detention centers as well as threat assessment teams already in place in schools." – Jan Eastgate, President CCHR International
Schoolchildren are being screened for mental "illnesses," marketed as able to prevent homicidal and suicidal behavior, but these have been found to be unreliable as professionals admit they cannot predict dangerousness
By Jan Eastgate
President CCHR Int
June 20, 2022
In the wake of recent shootings, there have been calls for increased mental health services and making this more available especially in schools—even without parental knowledge or consent. Underaged students essentially can "self-refer" to counselors, without being aware how this could stigmatize or put them at risk. Serious potential risks are being taken with children and adolescent lives, as the screenings can be highly unreliable, leading to be prescribed psychotropic drugs with violent and suicidal behavior as side effects. Psychiatrists and psychologists also admit they cannot predict future dangerousness or violent behavior.
As CCHR's research has found, when depression screening, for example, was widely used throughout US schools, teens were subjected to a false-positive rate of 84%, leading to many being prescribed antidepressants. Within a year of federal recommendations for sweeping use of this in 2003, the Food and Drug Administration (FDA) reported that depressed adolescents treated with antidepressants were twice as likely to be suicidal as those treated with placebo. It issued a "black box warning" in October 2004 that antidepressants prescribed to school-aged children could induce suicide attempts or suicide.[1]
By 2012, when the screening program stopped, Prof. David Healy, a psychopharmacology expert, estimated that 90% of school shooter in the prior decade had been taking antidepressants.
Today, advocates of mental health screening assert it is a way to predict homicidal or suicidal behavior by students, but cases of mass violence shows psychiatric evaluations are not effective in determining this.
For example, an adult male was court-ordered for a psych evaluation after a conviction for viciously assaulting his girlfriend. The evaluating psychiatrist's report admitted, "Mental health professionals are not able accurately to predict remote future dangerousness." Therefore, he could not say whether the perpetrator "will become violent again in the future" but did not pose a threat to the general public at that time. The man was released from prison after serving less than three of his five-year sentence and went on to shoot and kill five co-workers and wounding five police officers in Illinois in 2019.[2]
CCHR's Texas chapter is in the heat of the current push for mental health services and screening for children in the wake of but it notes that Texas legislation "was supposed to make our schools safe in the wake of the Santa Fe shooting [2018]," and "brought fundamental changes to our schools through a multi-tiered system of supposed support." Yet, despite mental health education, controversial screenings, and students potentially able to 'self-refer' to counselors without parental consent, the recent Texas school shooting occurred.
After the monstrous school shooting in Marjory Stoneman Douglas High School, Parkland Florida in 2018, central Florida schools received millions of dollars for mental health counselors and services in 2019. Even parents were given "educational sessions" on mental health, according to a report by CCHR's Florida chapter.[3]
However, in March 2019, the late Karen R. Effrem, M.D., a pediatrician, noted: "In the wake of multiple horrific school shootings — particularly the Parkland, Fla., massacre where 17 people were murdered by a student long-known to have mental issues — states all over the nation have been moving to expand mental health screening, treatment, and data collection."
Dr. Effram, president of Education Liberty Watch, continued: Florida's Marjory Stoneman Douglas High School Safety Act "expanded mental screening of students by unqualified, minimally trained teachers and other school personnel despite admissions by psychiatric physicians trained for years that they are unable to correctly identify those known mentally ill patients that will become violent. The psychiatrist that extensively studied the history of the Sandy Hook shooter that killed 26 young children and teachers said about the Parkland shooting: 'It really means we can't rely on prediction and identifying the bad guys. Because we'll misidentify some who aren't bad guys, and we'll fail to identify others who may become bad guys.'"[4]
CCHR International has found numerous examples of this or failed mental health treatment links.  In 2021 alone, five teens and a 21 year-old with mental health services background killed 27 and injured 18, while four of them killed themselves:
In an October 2021 article, Robert Pondiscio, a Senior Fellow of the American Enterprise Institute, wrote of the "Unexamined Rise of Therapeutic Education: How Social-Emotional Learning Extends into Students' Lives and Expands Teachers Role." He noted that "Ideas and techniques borrowed from popular psychology have aggressively inserted themselves into classroom practice, resulting in the rise of therapeutic education."
Further, "social and emotional learning (SEL) has drifted ever closer to being a central purpose of education without a full and proper examination of its role or a sufficient discussion about its practices or expectations for its effectiveness."[14]
CCHR says that this is marketed in beneficial terms—helping the student with his social and emotional issues. Who could not agree with this? But neither the student nor their parents are properly informed of how mental health programs and screening surveys can be invasive and lead to compelled mental health "treatment" that has already been found in the backgrounds of school shooters.
Pondiscio said that "at the very least, the rise of SEL, under the cover of jargon and educationese, has become a largely unquestioned feature of mainstream education thought and practice, with insufficient discussion and debate about its effect on schools' missions."
Greg Ashman, a teacher and researcher was quoted by Pondiscio, stating: One of the dangers that we face in education is when we jump on the latest idea from the field of psychology and try to deploy it in the classroom…."[15]
Dr. Allen Frances, professor emeritus of psychiatry and behavioral sciences at Duke University School of Medicine and former chairman of the Diagnostic & Statistical Manual of Mental Disorders 4th edition Task Force, warned that mental health screening for depression, for example, was a bad idea, as even conducted on adults it would "create an army of pseudo-patients." He wrote in New Scientist, "The theory sounds great – identify those with depression early and treat them so as to reduce both the lifetime burden of illness and the risk of suicide. The trouble is that this would be an absolute disaster in practice – worsening the existing paradox of overtreating people who are essentially well…."[16]
School officials and government agents and legislators should be questioning the failure of psychological and psychiatric evaluations, treatment programs and screening in schools and in detention centers as well as threat assessment teams already in place in schools. The very "mental health awareness" and treatment proposed could be exacerbating potentially violent behavior and in some cases, even causing it.
References:
[1] https://www.cchrint.org/2012/11/27/teenscreen-shuts-down/
[2] Annie Sweeney and Stacy St. Clair, "Aurora mass shooter in his own words: 'I acted out of rage and fear' in beating of ex-girlfriend with baseball bat," Chicago Tribune, 19 Feb 2022, https://www.chicagotribune.com/news/breaking/ct-met-aurora-shooting-gary-martin-gun-criminal-record-20190220-story.html
[3] https://www.cchrflorida.org/cchr-warns-officials-on-dangers-of-mental-health-screenings/
[4] https://www.dcpresswire.com/article/479050653-cchr-warns-officials-on-dangers-of-mental-health-screenings/ citing: Karen R. Effrem, M.D. "Multiple States Seek to Expand Invasive Mental Health Screening in Schools," The National Pulse, 1 Mar. 2019, https://thenationalpulse.com/2019/03/01/multiple-states-seek-expand-invasive-mental-health-screening-schools/
[5] Audrey Conkin, "Ethan Crumbley detailed plan to 'stalk, rape, torture' and 'kill' female classmate, prosecutors say," Fox News, 22 Feb. 2022, https://www.foxnews.com/us/ethan-crumbley-rape-kill-female-classmate-journal
[6] https://www.cchrint.org/2021/12/06/cchr-urges-investigation-into-failed-behavioral-programs-funding-in-education-increasing-violence/ citing: Corey Williams and Ed White, "Suspect's parents charged in Michigan school shooting," Associated Press, 2 Dec. 2021, https://apnews.com/article/michigan-oxford-high-school-shooting-1fc42fc06308770d302a59c266604c58; Matt Mcnulty, "Prosecutor reveals boy, 15, who shot four dead at Michigan high school had gun in his bag during meeting about his behavior with his parents and teachers just before the massacre and questions why he was allowed to go back to class," Daily Mail, 3 Dec,.2021, https://www.dailymail.co.uk/news/article-10270625/Michigan-school-shooter-15-gun-bag-meeting-teachers-parents.html
[7] https://www.cchrint.org/2022/05/23/mental-health-month-spotlights-failures-more-acts-of-senseless-violence/, citing: https://www.wxxinews.org/local-news/2022-05-18/broome-county-district-attorney-confirms-buffalo-shooting-suspect-talked-about-murder-suicide; https://www.washingtonpost.com/nation/2022/05/15/buffalo-shooting-live-updates/
[8] Mark Abadi, James Pasley, Taylor Ardrey, "The 30 deadliest mass shootings in US history include Buffalo and Uvalde," Yahoo! News, 26 May 2022, https://news.yahoo.com/30-deadliest-mass-shootings-us-184057639.html
[9] https://www.policinginstitute.org/publication/managing-high-risk-adolescents-in-community-contexts-the-averted-paw-paw-high-school-and-south-haven-pier-shooting-in-michigan/
[10] https://www.cchrint.org/2021/04/20/cchr-renews-calls-for-investigation-into-psychiatric-drug-induced-mass-killings/; "Suspect in Indianapolis mass shooting was former FedEx employee, known to law enforcement," Fox 59 News, 17 Apr. 2021, https://fox59.com/news/indianapolis-fedex-shooting/ap-officials-identify-suspect-in-mass-shooting-at-indianapolis-fedex-facility/
[11] Tony Cook and Johnny Magdaleno, "Timeline: FedEx shooter had over a dozen mental health care, law enforcement encounters," Indianapolis Star; Yahoo! News, 16 Nov. 21, 2022, https://news.yahoo.com/timeline-fedex-shooter-had-over-155332886.html
[12] Jill Sederstrom, "'It's Just A Tragedy Beyond Description': 2 Brothers Shoot And Kill 4 Family Members Before Taking Their Own Lives, Police Say," Oxygen Trye Crime, 6 Apr. 2021, https://www.oxygen.com/crime-news/farhan-and-tanvir-towhid-kill-4-family-members-in-murder-suicide
[13] https://www.cchrint.org/2021/04/20/cchr-renews-calls-for-investigation-into-psychiatric-drug-induced-mass-killings/; Lee Brown, "Farhan and Tanvir Towhid, who slaughtered family, left behind bizarre suicide note with 'The Office' rant," New York Post, 6 Apr. 2021, https://nypost.com/2021/04/06/texas-brothers-who-killed-family-in-murder-suicide-lied-for-guns/
[14] Robert Pondiscio, "Unexamined Rise of Therapeutic Education: How Social-Emotional Learning Extends into Students' Lives and Expands Teachers Role," American Enterprise Institute, 13 Oct. 2021, https://www.aei.org/research-products/report/the-unexamined-rise-of-therapeutic-education-how-social-emotional-learning-extends-k-12-educations-reach-into-students-lives-and-expands-teachers-roles/
[15] Robert Pondiscio, "Unexamined Rise of Therapeutic Education: How Social-Emotional Learning Extends into Students' Lives and Expands Teachers Role," American Enterprise Institute, 13 Oct. 2021, Report, https://www.aei.org/wp-content/uploads/2021/10/The-Unexamined-Rise-of-Therapeutic-Education.pdf?x91208, page 10
[16] Allen Francis, M.D. "Screen everyone for depression? Good intention, very bad idea," New Scientist, 26 Jan. 2016, https://www.newscientist.com/article/2075249-screen-everyone-for-depression-good-intention-very-bad-idea/#ixzz7WVYYdH8b