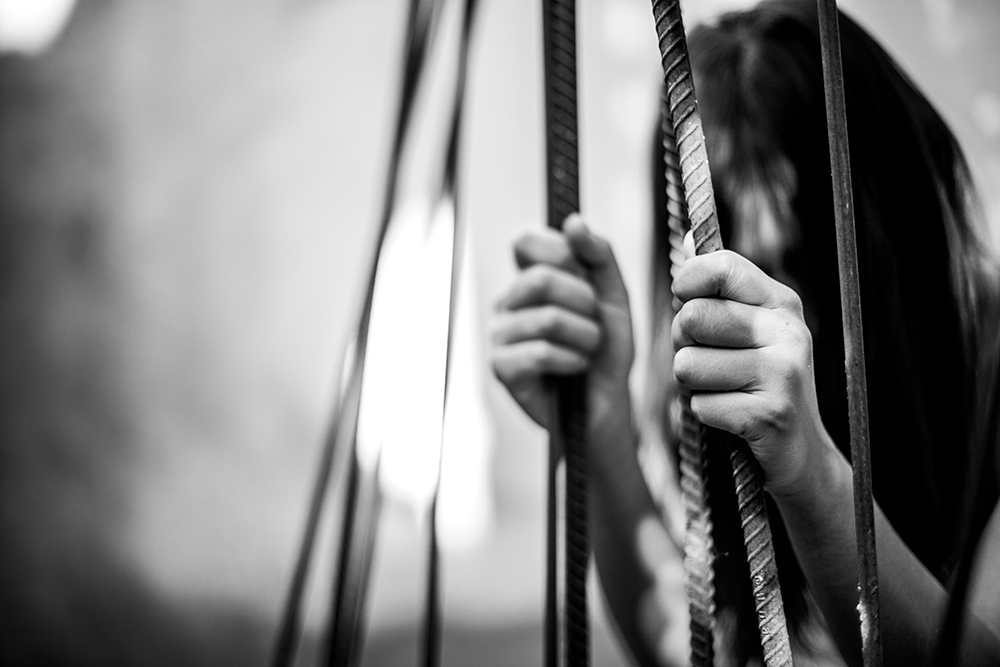 "Other staff members also need to be held accountable, not just Leeks. It's about getting justice for what happened to us and our families." – Sharyn Collis
*Warning: This story contains details that may disturb some people*
A 14-year-old girl was drugged, electroshocked and allegedly raped by "sadistic" psychiatrist in NZ; staff and authorities ignored her pleas; police didn't investigate the complaint. Never prosecuted, Leeks moved to Australia, where he continued to practice and sexually assault patients, without accountability.
By CCHR International
The Mental Health Industry Watchdog
June 21, 2021
A Royal Commission Inquiry into child abuse at the Lake Alice psychiatric hospital in New Zealand recently sat through a week of heart-wrenching testimony of children tortured repeatedly with electroshock to their heads and genitals. They were also raped by nurses, staff and adult patients. But Sharyn Collis told the inquiry that psychiatrist Selwyn Leeks, the Machiavellian head of the torture ward, also drugged, electroshocked and raped her when she was 14 and sent to Lake Alice in 1973. And staff and authorities let him get away with it. Leeks was "sadistic," Collis told the hearing.[1]
Testifying before the NZ Lake Alice abuse inquiry, which continues until June 25, Collis, now 62, said that after Leeks subjected her to electroshock, she was certain he had sexually assaulted her. On one occasion, she said that upon waking after being anaesthetized for the shock, her top was drawn up and her jeans pulled down. "I knew he was raping me each time we had these sessions because my vagina was swollen and bruised and there would be a sticky discharge when I woke up."
The staff made the girl patients take a contraceptive pill every morning, she reported. Leeks "would take me into a side room, get the nurses to tie me down with leather straps and give me a needle of drugs to put me to sleep." It happened many times. She continued being electroshocked between March 1973 and April 1974.
When she complained to staff, as many other former patients have also testified, she was told that she was lying. "I kept telling them but they didn't believe me. A nurse told me it was my imagination playing up because of the drugs I was on. After the third or fourth time him raping me, I gave up telling anyone."
"The only thing that kept me from actually committing suicide in those early dark times was the thought of finally seeing Leeks paying for what he put us all through."
But in 2002, Collis tried again. She filed a complaint with the police and after hearing nothing back, her lawyer made contact with them in 2004, but her complaint was never found.
Adding to the egregiousness of this, the Medical Council of NZ and police had been put on notice about the allegations of electroshock torture and abuse in 1977. The Central Ethics Committee of the Council considered that Dr. Leeks' behavior arguably constituted "grossly unethical conduct likely to bring the reputation of the medical profession into disrepute" and the Penal Cases Committee of the Medical Council laid a charge accordingly. But this came to nothing.[2]
The police dismissed the complaints as "lack of judgment." As no disciplinary or criminal prosecutions occurred, Leeks was able to leave the unit and take up shop, practicing in Melbourne, Australia.[3]
Leeks commenced practice in Cheltenham, Victoria in 1978.[4] The NZ Medical Council stated that as Leeks was no longer registered with the Council, allegations of ill-treatment would not be investigated by them.[5] Nor does it appear they alerted the Victorian Medical Practitioners Board.
It's unknown whether Leeks continued his torture of children in Melbourne, but he did continue to sexually assault one or more other patients, starting in 1979—within a year after he started practicing there. However, that would not be made public for another 27 years in 2006![6]
In 2003, The Age confirmed that Victorian police were investigating claims made by several patients treated by Leeks after he moved to Australia. The article reported that Leeks, "who oversaw the punishment of children with electric-shock therapy at a New Zealand hospital…could be struck off after the Medical Practitioners Board of Victoria…decided to investigate his conduct."[7] It took a former Lake Alice patient in NZ to bring Leeks' torturous practices to the attention of the Victoria board in 2003.[8]
In 2004, The Age again reported and exposed Leeks' history and, astoundingly, he had actually obtained employment as a child psychiatrist at a child-guidance clinic. And, in 1986 had also worked as a part-time psychiatrist at the Children's Court outpatients clinic.
The Victorian medical board action dragged on for another two years.
Then, on the eve of the date set for the formal hearing in July 2006, Leeks resigned his license. The Board accepted this and the hearing, therefore, never took place.[9]
By then, Leeks was already in court over sexual abuse allegations and in August 2006, the psychiatrist, then 77, was ordered by an Australian court to pay a paltry $55,000 in damages for sexually abusing a former patient. Judge Jim Duggan said in his verdict: "I conclude that a senior and well-credentialled psychiatrist took advantage of the vulnerability of a disturbed psychiatric patient for the purposes of sexual gratification."
The victim, at the time of the finding, aged 54, claimed Leeks fondled her breasts and put his finger into her vagina during consultations in 1979 or 1980. She said that when she stopped her visits, he urged her not to disclose what he had done, telling her: "You're a long-term psychiatric patient and no one will believe you." The judge said she made complaints to the police and the medical board, but "these were not taken any further."[10]
Once again, Leeks had escaped justice.
Leeks had created a culture of violence, assault, rape and torture in the child and adolescent ward that was open between 1972 and 1978, before the ward was shut down, following a magisterial inquiry that Citizens Commission on Human Rights (CCHR) in Auckland, New Zealand obtained.
Leeks, now aged 92 and infirm, is finally being held to account before the New Zealand inquiry. The judge in the case called CCHR representatives that have fought for the plight of Lake Alice's survivors, "heroes" for 45 years of persistence.
But as Sharyn Collis said, "Other staff members also need to be held accountable, not just Leeks. It's about getting justice for what happened to us and our families."
CCHR agrees: The Superintendent of Lake Alice, other psychiatrists working there that knew of the torture—even if they didn't work in the ward—and all staff complicit in the torture and sexual assault whether by their active participation or by their silence, should be held accountable.
References:
[1] Andrew McRae, "Lake Alice abuse: Former patient accuses Dr Selwyn Leeks of rape," Radio NZ, 18 June 2021, https://www.rnz.co.nz/news/national/445067/lake-alice-abuse-former-patient-accuses-dr-selwyn-leeks-of-rape
[2] Andrew Molloy, Opening statements of Lake Alice Child and Adolescent Unit hearing, 14 June 2021, https://www.abuseincare.org.nz/library/v/259/opening-statements-of-lake-alice-child-and-adolescent-unit-hearing
[3] Phillip Hickey, Ph.D., "Torture at Lake Alice 'Hospital,' New Zealand," Behaviorism and Mental Health, 2 Mar. 2021, https://www.behaviorismandmentalhealth.com/2021/03/02/torture-at-lake-alice-hospital-new-zealand/
[4] David Williams, "'Prove it': Lake Alice survivor after bombshell–Psychiatrist who gave electric shocks to children in the 1970s "incapable" of responding to Royal Commission," Newsroom, 15 June 2021, https://www.newsroom.co.nz/prove-it-lake-alice-survivor-after-bombshell?fbclid=IwAR2SUkbW2qsM7VOBZAn36yDtyQ4cU2h7_B4hF3pDLoR5um8paWpStutEo8U
[5] Op. cit., Phillip Hickey, Ph.D., Behaviorism and Mental Health, 2 Mar. 2021
[6] Ibid.
[7] "Probe on shock doctor claims," The Age, 11 July 2003, https://www.theage.com.au/national/probe-on-shock-doctor-claims-20030711-gdw0ze.html
[8] Op. cit., Phillip Hickey, Ph.D., Behaviorism and Mental Health, 2 Mar. 2021
[9] Ibid.
[10] Ibid.