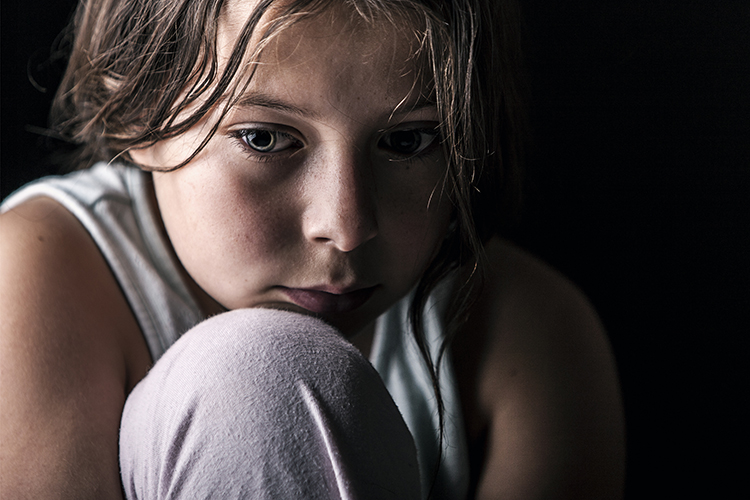 "Cumberland is but the latest in a long list of abuses in UHS's behavioral sector history, and exemplifies the need for an overhaul of the system. Those protections must include far stronger penalties for abuses, including CMS program expulsion (taxpayer dollars cut) and criminal accountability."
Medical director and psychotherapist of UHS Cumberland psychiatric hospital in VA are accused of sexual abuse of child patients. CCHR calls for another UHS behavioral facility to be shut down
By Jan Eastgate
President CCHR International
The Mental Health Industry Watchdog
October 27, 2020
Twenty former patients from Cumberland Hospital for Children and Adolescents in New Kent County, Virginia, have filed a lawsuit seeking $127 million in damages over allegations of sexual abuse, physical assaults and battery, attempts to deceive public and state health officials, reckless disregard and violations of the Virginia Consumer Protection Act.[1] Cumberland is owned by Universal Health Services (UHS), whose behavioral sector has been plagued by similar allegations for more than a decade. Citizens Commission on Human Rights International has filed over 38,000 complaints since 2015 to state and federal legislators detailing abuses in the for-profit behavioral industry, including to Virginia legislators and law enforcement/health officials. Cumberland is one of nine behavioral facilities UHS owns in Virginia. In light of the serious allegations in the lawsuit, CCHR calls for Cumberland to be shut down, adding to the some 20 psychiatric hospitals and youth centers already closed.
Another UHS facility in Virginia, Keystone Marion Youth Center, was closed in 2012 in the wake of allegations that it provided substandard counseling and treatment to adolescents in violation of Medicaid requirements, falsified records and submitted false claims to the Medicaid program.  The UHS facility agreed to pay $6.85 million to the U.S. and the Commonwealth of Virginia to settle a False Claims Act lawsuit.[2]
In the current case, a Medical Director of Cumberland for 24 years, Dr. Daniel N. Davidow, is under criminal investigation for allegations that he inappropriately touched young female patients during routine medical exams. Twelve former patients reported Davidow sexually abused them.[3]
Allegations against Davidow were first raised with police in 2017. The case did not proceed at the time, but in February 2020, media reported Davidow had sought a "leave of absence" from Cumberland pending investigations into sexual abuse allegations.[4]
A grand jury indicted Herschel C. Harden III, a psychotherapist at Cumberland on two counts of object sexual penetration by force of a former patient in 2018 and 2019 while Harden worked at the hospital. The state attorney general's office said it was prosecuting Harden's criminal charges, with a trial set for February 2021.[5]  Harden is also named in the lawsuit.
As of 2020, the alleged victims' ages in the Cumberland lawsuit range in age from 10 to 26, while the abuses were alleged to have occurred over a period of the past 12 years. Cumberland said it treats patients aged from 2 to 22.[6] UHS acquired the facility in 2010 as part of its buy out of Psychiatric Solutions, Inc., which already had a history of patient abuse and was being sued over allegations that patients "suffered from systematic quality of care and patient safety problems."[7] UHS paid $65 million to settle that suit.
Kevin Biniazan, an attorney for the plaintiffs, stated, "We have heard from children and parents that when no parent or other advocate was in the room, Dr. Davidow would say he needed to feel the female patients' femoral pulse, located on their upper inner thighs, and he did so with the knowledge of some staff. Dr. Davidow would then place his hands beneath female patients' undergarments and sexually abuse them by intentionally touching their intimate parts."
Other allegations in a 69-page complaint included:
Roommates or other patients sexually abused another patient without intervention from staff.
An employee scalded a patient with hot water.
Other patients were locked in rooms without access to toilet facilities and were forced to urinate in cups.
Staff members would pick one victim out of his wheelchair and throw him into a shower, knowing he could not physically brace himself to avoid injury.
Roommates or other patients sexually abused younger and weaker plaintiffs after hours, at times coming into their rooms, "without intervention from staff" and "sexually abused and battered" them by "groping and fondling" their "intimate body parts."[8]
Alleged fraudulent schemes in the complaint include:
Davidow and Harden allegedly put pressure on admission staff and doctors to admit children to fill beds knowing their staff was inadequate.[9]
They also allegedly encouraged staff to keep patients admitted to continue pay despite patients no longer being required at the facility and to introduce false diagnoses and change medical records, so patients stayed longer and increased profit.[10]
The facility made "bed-to-bed" transfers from the treatment center to Cumberland's general hospital to increase revenue and profits and pressuring staff to "make fraudulent and materially false statements in medical records to justify longer stays." Those included false statements to state health authorities and attempting to serve hundreds of children and adolescents, including the plaintiffs, without appropriate and necessary licenses from the Virginia Department of Health and the Virginia Department of Behavioral Health and Developmental Services.[11]
"The defendants operated an unsafe facility that subjected the patients, including the plaintiffs, to constant threats to their basic safety, devoid of fundamental sanitation or humanity," the plaintiffs alleged.
From 2006 to 2016, the lawsuit stated that "facilities owned and operated by UHS were cited or investigated for inadequate staffing violations on approximately 90 occasions, including Cumberland Hospital on at least one occasion."
The suit seeks $7 million in punitive damages and $120 million in compensatory damages for bodily injuries, physical pain and mental anguish, disfigurement, future lost earnings and medical expenses. The plaintiffs have requested a jury trial.[12]
In July 2020, The Legal Herald reported Cumberland had placed Davidow, who had been medical director since 1996, spoke of Davidow's leaving the facility following an investigative report that alleged he'd sexually abused one child. But the hospital's CEO Gay Brooks, claimed Davidow was an independent physician and "has never been employed by either Cumberland Hospital or UHS. Cumberland Hospital does contract with Dr. Davidow's group practice…on an independent contractor basis."[13] But he was given full responsibility over the facility; the Legal Herald reported that as medical director, he approved all admissions to the facility.[14]
CCHR says this should be investigated as to whether being a "contractor" is done to absolve any responsibility on the part of Cumberland and/or UHS, which, if is the case, needs changing.
Davidow was replaced on April 20 with Dr. Brett Sharp, a pediatric psychiatrist.[15]
In October, 2020, a registered nurse who had worked at Cumberland called for the facility to be shut down, after she said she witnessed child abuse, according to WTVR-CBS 6. "My soul will not allow me to continue employment within a facility where children are knowingly abused without appropriate action being taken," read the resignation letter the nurse sent to the hospital's CEO. "Under no circumstances is abuse against a patient, much less a special needs child, appropriate in any fashion!" The nurse resigned about five months after a WTVR-CBS 6 investigation revealed the hospital had been at the center of a criminal investigation of allegations of child abuse and neglect since October 2017.[16]
A year earlier in October 2019, WTVR-CBS 6 also reported that between January and June, two dozen incidents involving ten patients at the residential facility weren't being entered into the state's computerized human rights information system or CHRIS. Incidents are supposed to be entered within 24 hours of each allegation. "They found discrepancies, they found that there were many issues that the state should have been notified about but they weren't," former Cumberland Hospital Program Coordinator Kimberly Bass said. The hospital was cited with noncompliance with human rights regulations.[17] Becker's Healthcare also reported on October 30, 2019 that the incidents included patients harming staff or other patients, according to the Virginia Department of Behavioral Health and Developmental Services. Questioned about this, CEO Brooks commented, "Our facility has established operating procedures and protocols in place. We do not tolerate deviation from our high standards or for compliance with required practices."[18] [Emphasis added]
In January the same year, a 12-year-old was transferred out of Cumberland, with an April 2019 New Kent Department of Social Services investigation concluding that he had suffered physical neglect and abuse.[19]
Cumberland has given a typical UHS response when serious allegations are raised against it: "We are surveyed regularly, and like many healthcare facilities, address any deficiencies that may be cited. Further, any complaint or allegation is taken seriously, investigated thoroughly and addressed as appropriate."[20]
But oversight agencies are also being criticized, including the Centers for Medicare and Medicaid Services (CMS) and Joint Commission. According to a Bazelon Center Amicus (friend of the court) brief from Bazelon Center (Mental Health Law) to the Supreme Court of the United States, "Federal and state regulators, hamstrung by their limited resources and inadequate remedial arsenal, have so far been unable to provide lasting, systemic relief for the patients in UHS's care."[21]
Further, "Oversight agencies are thus left in many cases with meaningless 'plans of correction,' which companies like UHS violate soon after their submission."[22] And to no avail. "UHS facilities continue to commit the same violations again and again," their "record of repeat violations seems even more alarming when considered in light of some of the company's statements and its increasing role in our mental healthcare system.[23]
A compelling Seattle Times article on "private psychiatric hospitals" and "hidden safety record, a human cost," pointed out that most psychiatric hospitals that receive Medicare reimbursement, are accredited by The Joint Commission, exempting it from routine government inspections. The commission posts its accreditation decisions online but its inspection reports are confidential."[24] [Emphasis added]
Consider UHS's chief financial officer, Steve Filton, who emphasized at a 2013 conference that the company's behavioral health business receives "fairly minimal" scrutiny from payers, allowing that business to "operate, I don't want to say sort of invisibly, but certainly under [Medicare's] radar."[25]
In 2019, when UHS first agreed to pay the Federal Department of Justice $127 million to settle the agency's fraud investigations into UHS, the company's stock price increased more than 10%.  Filton responded to a question about whether the news of the settlement would be "good for business" and stated, "I don't think we've ever suggested there will be a dramatic and measurable uplift in the business, but it certainly cannot hurt."[26]
Filton also said that UHS "benefit[s]" from treating patients who are "not in a position to" make decisions about their own care, e.g., because they are "suicidal" or have "overdosed on drugs or alcohol," according to the Bazelon center brief.[27]
The lack of effective oversight and scrutiny seems apparent, given that Bazelon Center described UHS as having "a long history of repeated and serious violations of regulatory requirements regarding staffing, licensure, and supervision, and those violations have had devastating consequences for the patients in UHS's care."[28]
Modern Healthcare also pointed out that "Newly unsealed lawsuits in a sweeping government fraud case allege Universal Health Services' psychiatric hospitals had a range of techniques for arriving at a shared goal: Maximize payment by admitting as many patients as possible and keeping them as long as possible." Nineteen individual complaints were made public after being kept under seal throughout Federal Department of Justice litigation. "Each describes a methodical scheme whereby administrators pressured staff to admit patients even when it wasn't necessary and hold them for as long as their insurance paid out. From there, the allegations detail a hodge-podge of contrasting methods and effects on patients and government programs."[29]
Cumberland is but the latest in a long list of abuses in UHS's behavioral sector history, and exemplifies the need for an overhaul of the system.
The office of Virginia's Governor Ralph Northam sent WTVR-CBS 6 a statement in February 2020 that he "takes these allegations very seriously—not only as Governor, but as a pediatrician and father. While the Virginia State Police continues to investigate these claims, the Governor has directed Secretary of Health Daniel Carey to ensure we are doing everything possible on our end to protect the health and safety of patients."[30]
Those protections must include far stronger penalties for abuses, including CMS program expulsion (taxpayer dollars cut) and criminal accountability.
References:
[1] "Sexual abuse alleged in $127 million lawsuit against children's hospital in New Kent County," Richmond Dispatch News, 20 Oct. 2020, https://richmond.com/news/state-and-regional/sexual-abuse-alleged-in-127-million-lawsuit-against-childrens-hospital-in-new-kent-county/article_48f551ed-0c7f-5736-aac6-5c05562faca6.html
[2] "Residential Youth Treatment Facility for Medicaid Recipients in Marion, Virginia Agrees to Resolve False Claims Act Allegations: Will Pay $6.85 Million to Settle Allegations of Providing Substandard Adolescent Psychiatric Services," DOJ, 28 Mar. 2012, http://www.justice.gov/opa/pr/residential-youth-treatment-facility-medicaid-recipients-marion-virginia-agrees-resolve-false
[3] Laura French, "$127M lawsuit filed against doctors, Cumberland Hospital for Children for alleged sexual abuse," WTVR-CBS 6, 20 Oct. 2020, https://www.wtvr.com/news/problem-solvers/problem-solvers-investigations/127m-lawsuit-filed-against-doctors-childrens-hospital-for-alleged-sexual-abuse
[4] "Dr. Daniel Davidow On Leave of Absence Amid Sex Abuse Allegations," The Legal Herald, 12 Feb. 2020, https://legalherald.com/new-kent-virginia-dr-daniel-davidow-accused-of-child-sex-abuse-at-cumberland-hospital-for-children-and-adolescents/
[5] "Psychotherapist at Virginia children's hospital indicted on sex crimes," WHSV3, Fox affiliate, 6 Feb, 2020, https://www.whsv.com/content/news/Psychotherapist-at-Virginia-childrens-hospital-indicted-on-sex-crimes-567630411.html?ref=411; Op. cit., Richmond Dispatch News, 20 Oct. 2020
[6] Ibid., Richmond Dispatch News
[7] Penn Little, "Acadia Healthcare: Very Scary Findings from A 14-Month Investigation," Seeking Alpha, 16 Nov. 2018, https://seekingalpha.com/article/4222788-acadia-healthcare-scary-findings-14-month-investigation
[8] Op. cit., Richmond Dispatch News, 20 Oct. 2020; "$127 million lawsuit claims years of abuse at children's hospital in New Kent County," NBC 12 News, 20 Oct. 2020, https://www.nbc12.com/2020/10/20/million-lawsuit-claims-years-abuse-childrens-hospital-new-kent-county/
[9] "Cumberland Children's Hospital Faces a $127 Million Lawsuit for Abuse of Patients," Legal Herald, 23 Oct. 2020, https://legalherald.com/new-kent-county-va-cumberland-childrens-hospital-faces-127-million-lawsuit-for-abuse-of-patients/
[10] Ibid.
[11] Ibid.
[12] Ibid.
[13] Op. cit., The Legal Herald, 12 Feb. 2020
[14] Op. cit., Legal Herald, 23 Oct. 2020
[15] https://www.virginiabusiness.com/article/cumberland-hospital-for-children-and-adolescents-names-medical-director/
[16] "'Shut it down': Virginia hospital under investigation isn't safe, nurse says," Becker's Hospital Review, 7 Oct. 2020, https://www.beckershospitalreview.com/patient-safety-outcomes/shut-it-down-virginia-hospital-under-investigation-isn-t-safe-nurse-says.html
[17] Laura French, "Ex-employee raises concerns over children's hospital: 'Our job is to make sure that they're safe'" WTVR-CBS 6, 30 Oct. 2019, https://www.wtvr.com/2019/10/29/former-employee-raises-concerns-over-neglect-at-childrens-hospital-our-job-is-to-make-sure-that-theyre-safe/
[18] "Former Virginia children's hospital employee claims she was fired for reporting internal wrongdoing," Becker's Healthcare, 30 Oct. 2019, https://www.beckershospitalreview.com/quality/former-virginia-children-s-hospital-employee-claims-she-was-fired-for-reporting-internal-wrongdoing.html
[19] "Virginia children's hospital under probe more than 2 years on abuse, neglect allegations," Becker's Healthcare, 6 Feb 2020, https://www.beckershospitalreview.com/quality/virginia-children-s-hospital-under-probe-more-than-2-years-on-abuse-neglect-allegations.html
[20] Op. cit., Becker's Hospital Review, 7 Oct. 2020
[21] Amicus Brief (friend of the court) Bazelon Center (Mental Health Law), Supreme Court of the United States, p. 6, https://www.scotusblog.com/wp-content/uploads/2016/03/15-7bsacJudgeDavidL.BazelonCenterForMentalHealthLaw.pdf
[22] Ibid., p. 4
[23] Ibid., p. 4
[24] "At private psychiatric hospitals, a hidden safety record, a human cost: The hidden costs of the mental-health industry's expansion," Seattle Times, 8 Sept, 2019, https://projects.seattletimes.com/2019/public-crisis-private-toll-part2/
[25] Op. cit., Amicus Brief, p. 4
[26] "UHS' stock price up more than 10% after $127M DOJ settlement news," Modern Healthcare, 25 Jul. 2020, https://www.modernhealthcare.com/legal/uhs-stock-price-up-more-10-after-127m-doj-settlement-news
[27] Op. cit., Amicus Brief, pp. 4-5
[28] Op. cit., p. 3
[29] Tara Bannow, "Unsealed UHS lawsuits describe improper admissions, extended stays," Modern Healthcare, 17 July 2020, https://www.modernhealthcare.com/providers/unsealed-uhs-lawsuits-describe-improper-admissions-extended-stays
[30] Vernon Freeman Jr., "Children's doctor accused of sexual abuse on temporary leave of absence: Dr. Daniel Davidow is on temporary leave of absence after a CBS 6 investigation," WTVR-CBS 6, 11 Feb 2020, https://www.wtvr.com/news/problem-solvers/problem-solvers-investigations/childrens-doctor-accused-of-sexual-abuse-placed-on-temporary-leave-of-absence