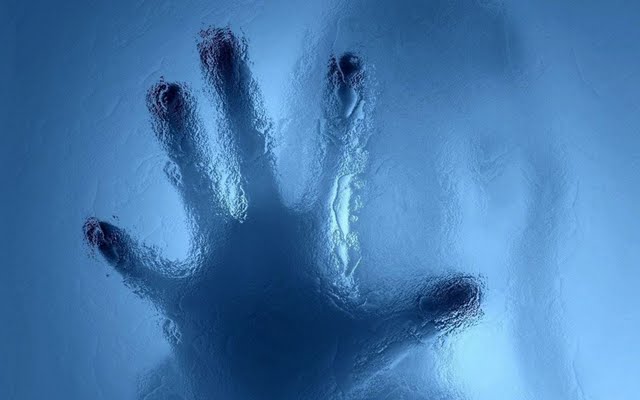 "I want these places shut down. I want them to be held accountable. And I want to be a voice for children and now adults everywhere who have had similar experiences. I want it to stop for good and I will do whatever I can to make it happen." – Paris Hilton
"Troubled Teens" are a Multi-Billion Dollar Behavioral Industry Lacking Strong Oversight and Accountability
By CCHR International
The Mental Health Watchdog
October 13, 2020
CCHR further applauded Paris Hilton for launching her documentary, This is Paris, breaking the silence about being assaulted and traumatized in Provo Canyon behavioral "school" in Utah at the age of 16. Hilton spent 11 months there in 1999 where she alleges she was forced to take psychotropic drugs, was placed in solitary confinement and beaten.[1] Hilton went further, helping launch a petition with the group #BreakingCodeSilence, calling for Provo Canyon to be closed and organized a protest outside the facility on Friday, 9 October.[2]
Provo Canyon responded that it was sold to a different company in August 2000 and wouldn't comment on the patient experience prior to that time. Universal Health Services (UHS) bought the facility from Charter Behavioral Health, but despite saying it is "committed to providing high-quality care to youth,"[3] as the petition states, "The Salt Lake Tribune reported that there have been 341 investigations into Provo by the Utah Department of Licensing in the last five years," with 27 of those investigations substantiated.[4]
However, the quality of those investigations is under question and additional information is provided here since CCHR's first press release about this issue on October 5 and in support of #BreakingCodeSilence's allegations. For decades, Citizens Commission on Human Rights International has exposed and called for tougher oversight of and accountability in the behavioral health-psychiatric industry, especially when dealing with troubled children and adolescents.
Since 2015 alone, CCHR has filed nearly 38,000 complaints with State and Federal legislators about horrific abuses documented in for-profit behavioral hospital chains in the U.S. and UK, especially those owned by UHS. Media investigations as well as parents and patients' testimony provided to CCHR reveal a history of sexual and physical abuse and restraint harm—including deaths—of children and teens in their behavioral hospitals and residencies.
CCHR's Time Line of psychiatric abuses at UHS, soon to be posted on its Fight for Kids site, supports the allegations currently being made about teenage abuse. As the #BreakingCodeSilence petition also stated, this is much bigger than Paris Hilton's experience because "hundreds of teen treatment programs that operate under the guise of therapeutic boarding schools, behavior modification centers, wilderness programs and more operate today in the United States with no real oversight to protect the children's human rights and safety."
An example of child and teen abuses (see end of document) that CCHR compiled in relation to UHS psychiatric facilities alone, include allegations of: restraint injuries, including a nasal fracture, a cut lip requiring stitches a setting of broken arms; body slamming teens against a wall; multiple sexual assaults, including some that resulted in prosecution and conviction of staff responsible; teen suicides that could have been prevented with proper staff monitoring; and deaths.
CCHR has helped families expose their children's harsh and damaging experiences in wilderness camps, also called "therapeutic boot camps." "Therapy" is psychological-based punishment and there are many documented cases of abuse and death.[5] One of the most tragic cases was 9-year-old Randy Steele who died at a Brown School's San Antonio treatment center in February 2000. Randy had been bored at school and was constantly in trouble. The center was supposed to correct his "behavioral problems." Over a 28-day period, they restrained him 25 times. He died after orderlies physically restrained him because he had launched into a temper tantrum over refusing to take a bath. Court records revealed the orderlies held Randy chest down until he began to wheeze and vomit. When they turned him on his side, he was dead. No one was held criminally accountable for the death.[6]
By 2002, the camps were already a $60 billion a year industry, yet there are few regulations or control over the programs used.[7]
Still today, #BreakingCodeSilence reports that "Despite policy and advocacy efforts over the past decade, reform has not happened and these facilities continue to profit off youth that deserve adequate and effective support services."[8]
"I want these places shut down," said Hilton. "I want them to be held accountable. And I want to be a voice for children and now adults everywhere who have had similar experiences. I want it to stop for good and I will do whatever I can to make it happen."[9] She has many that would agree with her.
In 2014, Bruce Maxwell, an attorney who filed lawsuits over the abuse of emotionally disturbed and autistic deaf children at UHS's National Deaf Academy (NDA), a psychiatric facility for the deaf, said: "My hope is that the NDA is shut down…This kind of conduct should not be tolerated."[10] CCHR provided evidence to the media on abuses and assisted nurses from NDA who blew the whistle on the facility to State authorities and the FBI.
UHS's Milton Girls' Juvenile Residential facility in Florida came under scrutiny in 2012-13, when the facility's supervisor was charged and convicted of felony child abuse, involving a 15-year-old girl she brutally attacked.[11] Surveillance videos showed her appearing to slam the teen into a cement wall, throw her to the ground, and then pinned her down for 20 minutes. The video "seriously contradicts its description to us by officials representing the facility," said Department of Juvenile Justice (DJJ) Secretary Wansley Walters in a statement. "Facilities being monitored is a systemic problem," said David Utter, an attorney with the Southern Poverty Law Center.[12] Then followed a mental health technician who was charged, convicted and jailed for 25 years for the sexual abuse of residents.[13] 

Video: Milton Girls' Juvenile Residential Facility
In 2015, Rock River Academy & Residential Center, a residential treatment center in Illinois for adolescent girls with emotional problems, came under scrutiny when Rockford Police Department fielded more than 700 reports "concerning victimization of girls…including rape, aggravated battery and sodomy."[14] One teen's attorney noted, "Once we started digging into it, we just saw how bad their history is over there."[15]
All four facilities closed amid government agency investigations but there the accountability rested. The abuses continued.
Recently, in September 2020, a lawsuit was filed against yet another UHS psychiatric facility, The BridgeWay in North Little Rock, Arkansas, by a former patient who alleged having been sexually assaulted by another patient while she was receiving treatment there. In a four-page civil complaint filed, the woman's attorney, David Couch, wrote that the hospital exhibited "conscious and reckless disregard for the health and safety" of its patient.[18]
Although not a child abuse case at The Bridgeway in North Little Rock, Arkansas, a Fort Smith lawyer, Joey McCutchen, also filed a lawsuit in September against the facility for the November 24, 2018 death of an African American patient, Tauheed Rashad Raullerson, who was held face-down for six minutes and died. According to McCutchen, Raullerson was admitted because of a mental health crisis. Video surveillance shows staff members restraining him until he became unresponsive; attempts were made to revive him but he died. McCutchen described it as "a senseless death" that "was totally preventable and that it should not have happened. The family wants to see justice and accountability." Hospital staff claimed their actions were justified because of the patient's recent methamphetamine use, but McCutchen said Raullerson tested negative for any illegal drugs during the autopsy.[19]

Video: Fort Smith lawyer sues psychiatric hospital after patient dies
As for badly needed reforms, State and Federal legislators have called for these since, at least, 2015. Senator Charles Grassley, Senator Elizabeth Warren and Rep. Joe Kennedy III supported the need for Federal investigation in 2016.[20] In 2017, Grassley championed action being taken against UHS's Shadow Mountain psychiatric hospital where "children as young as five are separated from their parents and held in dangerous situations…."[21]
Shadow Mountain eventually closed, but legislation to increase oversight and accountability has been non-existent, thereby allowing the assault and abuse of troubled children and teens to continue.
There is also a complacency and a culture of silence about abuse within the industry.
Sexual Abuse "Within Industry Norm"
In response to the outcry over the alleged teen rape at Timberlawn and other sexual assault allegations, James Miller, the then chief executive, stated: "We believe our rate of serious incidents associated with the patient population treated at Timberlawn is within industry norm." Further, "…we are mindful that over the course of successfully treating thousands of patients per year, isolated and regrettable incidents may occur."[22] [Emphasis added]
When behavioral and psychiatric facilities can excuse such abuses and close themselves down, avoiding federal and/or state funds being cut, there's no "black mark" against them that could prevent them setting up shop elsewhere and acquiring more Centers for Medicare and Medicaid Services (CMS) funding.  All looks rosy for the company.
In December 2016, BuzzFeed News reported that a Federal Department of Justice (DOJ) Criminal and Civil division and Inspector General for Health and Human Services (HHS) probe involved more than 1 in 10 UHS psychiatric hospitals.[23] That same year UHS had passed off the multi-Federal investigations into its behavioral facilities and headquarters as an "unfortunate but common reality facing the healthcare provider industry," according to a letter from UHS's public relations director.[24]
In July 2020, UHS agreed to pay $117 million to resolve fraud allegations of making false claims related to medically unnecessary inpatient behavioral health services and illegal kickbacks and billing for services not rendered, billed for improper and excessive lengths of stay, failed to provide adequate staffing, training and/or supervision of staff and improperly used physical and chemical restraints and seclusion.[25] Further, on July 13, 2020, Massachusetts Attorney General Maura Healey announced that it would be paid another $10 million in a separate matter over allegations that UHS improperly billed the state's Medicaid Program (MassHealth). UHS's Turning Point behavioral facility will pay the United States and the State of Georgia another $5 million to resolve allegations that it provided free or discounted transportation services to induce Medicare and Medicaid beneficiaries to seek treatment at Turning Point's inpatient detoxification and rehabilitation program or intensive outpatient program. That's a combined total of $132 million.[26]  Add that to numerous lawsuits, most of which are settled but didn't appear to impact business.
UHS issued a statement about the fraud settlement: "The Company denies the allegations raised in this matter and the settlement does not constitute a finding of improper conduct or failure to provide appropriate care and treatment in accordance with governing rules and regulations or an admission of facts or liability by the Company or any of its subsidiary behavioral health facilities.[27] This keeps their CMS revenue intact and begs the question about federal and state agencies' commitment to accountability.
In 2016, The Dallas Morning News, which conducted its own investigation into UHS, found that serious safety problems have plagued dozens of UHS' hospitals and the violations were "so egregious that the hospitals faced expulsion from Medicare and Medicaid programs…." Most of the hospitals came up with correction plans to avoid expulsion. David Wright, deputy regional administrator in Dallas for CMS told The Dallas Morning News that "patient complaints against the company aren't just isolated to one region, but extend across the country."[28]
The "Troubled Teen Industry" can continue unabated, unless effective official action is taken.
Charter/UHS's Troubled Past
Hilton's "living hell" at Provo Canyon was in 1999, when it was owned by Charter Behavioral Health.
Abuse of children and teens at Charter psychiatric hospitals and another chain, National Medical Enterprises' (NME) psychiatric division in the 1990s is legendary. CCHR was in the forefront of exposing this at the time, providing evidence to legislators, law enforcement agencies, and the FBI. It also helped to obtain state and Federal government hearings into psychiatric fraud.
There were cases such as:
14-year-old Jeramy Harrell in Texas was kidnapped by security guards and locked up in an NME psychiatric hospital by a psychiatrist, Mark Bowlan, who had never met the boy or spoken with his parents. The psychiatrist had filed an application to the court for the Jeramy's detention, claiming he was a "substance abuser" and that his grandparents had physically abused him. Bowlan also claimed that Jeramy was "truant from school, failing grades, and violent [and] aggressive." If not treated, he added, the boy would "continue to suffer severe and abnormal mental, emotional or physical distress," and deteriorate. None of this was true.
During the six days Jeramy was held in the facility, he was drugged without his parents' authorization and they were refused permission to visit him. It took Texas State Senator Frank Tejeda's intervention to obtain Jeramy's release. The case sparked statewide and national investigations.
On April 28, 1992, Congresswoman Pat Schroeder, then chairwoman of the House of Representatives Select Committee on Children, Youth and Families, delivered a scathing rebuke of the "unethical and disturbing practices" discovered. She reported that "thousands of adolescents, children, and adults have been hospitalized for psychiatric treatment they didn't need…that patients are kept against their will until their health insurance benefits run out…[and] that bonuses are paid to hospital employees, including psychiatrists, for keeping the hospital beds filled." It was "big business," she said.[29]
The fact that CCHR and former UHS behavioral hospital employees have, for more than a decade and, today, Hilton and #BreakingCodeSilence, called for reform, is a damning indictment of the failure of oversight and accountability in the child and teen mental health system. Billions of dollars have been invested into it, often to the for-profit-behavioral-psychiatric hospital chains that put profit before patients' care welfare. It's a decades-old failed system.
NME dumped its psychiatric division in 1993-94, after paying over $379 million in criminal and civil fines to the Federal government, announcing that it had dumped its psychiatric division.[30] It sold most of its facilities to Charter Behavioral Health in 1994.[31] But then Charter was also under scrutiny for patient abuse and fraud.
One case that CCHR and The Hartford Courant in its acclaimed series on restraint deaths, investigated, was 16-year-old Tristan Sovern who died in Charter Greensboro in North Carolina in 1998 after he was placed in restraints as "punishment" for leaving a group-therapy session. In response to his screams of, "You're choking me…I can't breathe," a towel was shoved over Tristan's mouth.[32] A Guilford County grand jury charged one of the psychiatric hospital workers, Megan Duffany, with involuntary manslaughter in the asphyxiation death of Tristan.[33] But as was and is still typical in restraint death cases, Duffany was acquitted in 1999 because there were "too many unanswered questions about the death."[34]
A problem is that the mental health system allows brute force without accountability. It's part of the "norm" of the industry, just as a rape of 13-year-old girl in a psychiatric facility is implied.
CCHR had documented hundreds of cases of abuse at Charter, providing information to 60 Minutes II that in 1999 produced "Unsafe Haven," helping lead to Charter's down fall. 60 Minutes II conducted a year-long investigation of Charter, then the largest chain of private psychiatric hospitals in the country. First broadcast in March 1999 and re-aired in June 1999, Charter had unsuccessfully attempted to stop the CBS telecast of hidden-camera footage CBS obtained that showed dangerous conditions and falsified records, including changing a patient diagnosis to capture more insurance rebates.[35] Following Department of Justice and Health and Human Services investigations, Charter agreed to pay $7 million to settle allegations of overcharging Medicare and other federal programs, and in 2000 the company filed for bankruptcy.[36]

Video: Ed Bradley gives an update on the outcome of the year-long investigation into questionable practices at specific charter psychiatric hospitals
Enter UHS: Investors told it would not be like Charter.  
UHS bought 12 of Charter's psychiatric facilities.[37] One of them was Provo Canyon.[38] The $105 million purchase was expected to add another $160 million to the company's $300 million in annual revenues that its 23 psychiatric hospitals were already generating.[39]
UHS was founded in 1978 by Alan. B. Miller, who became its Chairman and CEO.[40] In 1993, Miller told investors about the impact of the then troubled NME and Charter Behavioral Health but assured them UHS was different. He stated:
"The psychiatric business has had a number of unfortunate negative situations occur, which has put the overall industry under a cloud…. We only have 13 hospitals. We've been in the psychiatric business for many years. We did not embark on a program to put in as many psychiatric hospitals as we possibly could. I refer to that as mindless growth. Our growth has been very selective.
"….Unfortunately, because of what's happened with some other companies, there's been very bad press about the psychiatric business. The investigations of these other companies has created a cloud over the psychiatric business. We have seen some declines in our psychiatric business, but it is still very profitable for us."[41] [Emphasis added]
Miller would later state in 2005 that it wasn't until "Charter went down" that "we really started to have a sizable number of facilities. We look for new markets, and we look for opportunities where we have not been at all. The psych division, for example, has been making a lot of acquisitions lately."[42]
The "mindless growth" Miller apparently abhorred in 1993 apparently, became UHS's operating basis.
Within three years of Miller's announcement, in 1996, UHS' Two Rivers Psychiatric Hospital in Missouri pleaded no contest in federal court to paying more than $40,000 in kickbacks to a psychologist for referring patients covered by federal health benefits.[43]
In 1992/93 UHS owned 13 psychiatric facilities.  Miller told investors that "psych hospitals are approximately 17% of our revenues."[44] By 2009, behavioral health revenue comprised 25% of the firm's total revenue and by the end of 2019, it accounted for 46%—nearly three times greater than in 1993.[45]
Between 2009 and 2019, the company's total behavioral health revenue quadrupled from $1.3 billion to $5.2 billion.[46] It owned 203 psychiatric facilities as of March 31, 2015.[47] Today, it owns 349 behavioral facilities in the U.S., Puerto Rico, and the UK—a 2,585% increase over its total psychiatric facilities owned in 1992/93.[48]
The 2008 Mental Health Parity and Addiction Equity Act was a boon for the behavioral industry. Terry Bridges, president of behavioral healthcare services at HCA Healthcare, another for-profit hospital giant, stated: "The upside for us could be substantial."[49] Treatment centers saw more coverage for behavioral-health treatments, with financial investors seeing "a fast-growing, high-performing market" because of parity.[50]
In 2010, the Act was seen as an expansion of insurance coverage that would be "likely to produce more patients," according to an article about UHS.[51] In May that year, UHS expanded its sights again, buying out competitor Psychiatric Solutions Inc (PSI) for $3.1 billion—effectively doubling UHS's number of psychiatric and behavioral facilities and becoming a "clear leader" in this sector. [52] "The acquisitions of Psych Solutions and Ascend [a chain of 8 inpatient psychiatric hospitals and a substance-abuse treatment center] also left UHS in a prime position to benefit from Obamacare," Miller said.[53]
As a result of the acquisition, completed in November 2010, UHS' annual revenue exceeded $7 billion.[54] At the time of the acquisition, a qui tam lawsuit had been filed against PSI alleging "rampant overcharging" of Medicare.[55] There were also allegations that PSI "suffered from systematic quality of care and patient safety problems."[56] UHS took on the legal liabilities of PSI and settled the case in 2015 for $65 million.
In 2015, Miller wrote: "Given that teens and young adults encounter higher levels of behavioral issues…the under-26 provision allowing parents on their policies to continue providing coverage to their underage children has extended coverage to an at-risk population."[57] And extended profits to the company and industry. "That's a good thing for them, and it's good for us, too," Miller said in 2016.[58]
Similarly, substantially all the Medicaid dollars given today to Acadia healthcare, another behavioral hospital giant in the U.S., relate to the treatment of children and adolescents.[59]
UHS executives had told investors in 2015 that reducing staffing costs and keeping occupancy high helped the company stay profitable.[60]
The company apparently now sees the current pandemic as another opportunity to increase its behavioral care across the country and "grow its business at the same time," according to Forbes.[61]
Behavioral System Causes Restraint Deaths
It was the restraint deaths and abuse of children in Charter and the apparent parallel to those found in UHS facilities that first brought UHS to CCHR's attention. With UHS, the concern began with its CHAD Youth Enhancement Center in Tennessee.
2005: A Philadelphia child-care investigator learned that a staff member of CHAD had been fired after he allegedly slammed a boy to the floor so hard the child fouled himself.[62] In September,14-year-old Linda Harris, an African American girl, collapsed at the CHAD center and died of a heart attack while being escorted to a "time-out" room. She died of heart failure.[63]
2006: A boy was sent to an emergency room for cuts sustained in a restraint at CHAD. In another case, staff broke the left arm of a 16-year-old boy during a restraint. Later that year, CHAD told regulators another teenage resident was "taken to the floor" in a restraint that required four stitches for cuts on the lips. In May, Edith Ruland pulled her son, Dennis, 10, out of CHAD after she found numerous bruises on him, which the boy said staff had inflicted in a restraint hold.[64]
2007: 17-year-old, Omega Leach, died after CHAD staff pushed him face-down to the floor, apparently cutting off his air, investigators said.[65] According to an autopsy, the youth had "multiple superficial blunt force injuries" to his body as well as injuries to his neck muscles. He also sustained scrapes and bruises to both shoulders as well as a bruise under his left eye. Omega Leach's family subsequently sued UHS. In 2010, UHS settled with the family for $10.5 million.[66]
Restraint Death Accountability 
The 1998 Hartford Courant series exposing teen restraint deaths in Charter and other behavioral facilities had prompted action at the time. In 1999, federal regulations were passed to increase accountability for psychiatric restraint deaths but, between 1999 and 2002, CCHR documented at least nine more children and teens died from suffocation or cardiac arrest during violent restraint procedures.[67] Based on ongoing abuses and restraint deaths being reported, regulations have been to no avail.
In 2006, the U.S. Centers for Medicare and Medicaid Services (CMS) revised a notice of patient rights, including for the use of seclusion and restraints for behavior management. To remain eligible for Medicare participation, a hospital has to meet certain requirements, including mandatory death reporting.
Consumer advocacy groups, including CCHR, had argued for more stringent expectations for the care of children, citing special hazards and concerns that arise when children and adolescents are restrained.[68]
482.13 "Condition of participation: Patient's rights e) "Standard: Restraint or seclusion" is supposed to ensure that all patients have the right to be free from physical or mental abuse, and corporal punishment. All patients have the right to be free from restraint or seclusion, of any form, imposed as a means of coercion, discipline, convenience, or retaliation by staff. [Emphasis stated.] Restraint or seclusion may only be imposed to ensure the immediate physical safety of the patient, a staff member, or others and must be discontinued at the earliest possible time.
Further, Point (5): "The use of restraint or seclusion must be in accordance with the order of a physician or other licensed independent practitioner who is responsible for the care of the patient as specified under §482.12(c) and authorized to order restraint or seclusion by hospital policy in accordance with State law."[69]
However, as continues to be shown—especially with hospital surveillance video now accessed on YouTube—restraint use continues to be used as punishment, for staff retaliation, and essentially is "assault and battery" in some cases. But clearly, no "physician or other licensed independent practitioner" approving a restraint resulting in death, appears to have been called to account.
There is considerable reference to mandatory death reporting requirements, yet CMS funding has not been cancelled in cases where restraint deaths have occurred as referenced in this article. There's no requirement that such a death be reported to the police to investigate.
What seems more important to CMS is how long a teen or child can be restrained: 2 hours for children and adolescents 9 to 17 years of age and 1 hour for children under 9 years of age.[70] It's highly likely that this is regularly violated.
How restraints can be used on those so young is egregious, given the impact of it on their health, including mental health. In a 2002 California Senate Research Office report, expert testimony stated, "The attempt to impose 'treatment' by force is always counter-productive—creating humiliation, resentment and resistance to further treatment that might be more helpful."[71]
From the patient's perspective, if they don't die, they certainly never forget a restraint experience. In a statement for a California court case related to restraints, Ron Morrison, a registered psychiatric nurse, said, "…an individual who is restrained feels vulnerable, inadequate, humiliated and unprotected. This may result in mental deterioration and exaggerated resentment or contempt for those responsible for the restraint procedure, and may actually aggravate a potentially violent situation, or create the potential for continued violence in the future."[72]
Add to this that many children and teens are first forced into psychiatric-behavioral programs based by being labeled with "disorders"—ADHD, Conduct Disorder, etc.—from the American Psychiatric Association's "billing bible," The Diagnostic and Statistical Manual of Mental Health Disorders (DSM) that pathologizes childhood and teen behavior as an illness. "Troublesome behavior" is then drugged into submission, creating even more dangers to them. As a University of Birmingham study found, "It detracts from considerations of what is best, educationally, for individual children. And it encourages a reliance on definitions of mental disorder to account for childhood normality or abnormality."[73]
The entire system needs an overhaul—from diagnosis to treatment to outcomes.
No restraint should be used on a child or teen and CCHR reiterates the need for oversight and criminal and financial accountability of the teen behavioral-treatment industry and for-profit psychiatric facilities. Not only UHS should be held to account, but all other behavioral facility chains exposed in recent years.
SAMPLE OF UHS CHILD ABUSE CASES
The following is but a small example of cases of children alleged to have been abused in UHS-owned psychiatric facilities. As children and teens can be too scared to speak out or are silenced when forced into such abusive hospitals and "schools," the problem is likely far greater than is being reported.
A mother took her 11-year-old son to a UHS behavioral facility that detained her son without her consent. As WFAA News detailed: "[T]he door locks behind you. You're told you can't leave. Stripped of your clothes, given a new bed. You have no idea when you'll see your family again." The facility billed his mother's insurance company more than $11,000 for the unwanted stay.[74]

Video: Against Their Will, WFAA Investigates
A UHS-facility employee was sentenced to jail after she was caught on camera slamming a young girl into a wall and then sitting on her for 20 minutes.[75]
A child was "thrown to the floor" and forced into a seclusion room. The child was found with a fresh, bloody injury on the right side of the face and bruises around the eye.[76]
A 12-year-old committed suicide by wrapping a bed sheet around his neck and attaching it to the door of his room in a UHS psychiatric facility, where strict monitoring is required.[77] A 15-year-old also committed suicide, by hanging himself in the bathroom.[78] Another young patient died at a different UHS facility after using towels and a bedsheet to hang himself in the bathroom.[79]
A 14-year-old was twice injured when restrained. The boy's father filed a police report that alleged his son was punched in the face during the second restraint. [80] 
A 6-year old boy was physically restrained while placed in seclusion, fell face down and sustained a nasal fracture.[81]
The mother of an 11-year-old girl treated at one UHS psychiatric hospital filed a lawsuit, alleging negligence, assault and battery and intentional infliction of emotional distress. The child was frequently seen with large bruises and welts during her stay, the lawsuit alleged.[82]
The mother of a 17-year-old boy filed a suit against a now closed UHS facility for wrongful death and abuse and neglect of a child.[83]
A child with an injured leg was allegedly refused a wheelchair and made to crawl in her own urine to a bathroom.[84]
A 12-year-old gained access to the medication chart and swallowed powerful antipsychotic drugs.[85]
A teenage girl was voluntarily admitted to a facility but then refused authorization to leave the next day, even with her parents' permission. The teen was threatened with a 24-hour hold (involuntary commitment) in solitary confinement. The parents organized a rescue of their daughter and were physically tackled by staff trying to prevent it.[86]
An employee was prosecuted and charged with breaking a juvenile patient's arm.[87]
Workers at one facility alleged that "children at the facility have been hurt after altercations with staff, were given inadequate food and programming… and children there have been subjected to verbal abuse by staff." Staph infections, scabies and mold (that can pose health risks) were also found at the facility.[88]
A Youth Development Center was shut down after state authorities terminated its contract over "serious deficiencies that potentially could threaten the health and safety of the youth placed at the program."[89]
Another closure occurred amid a sexual assault investigation. The facility's psychiatric unit for children had been State-ordered to be shut down.[90] 
Parents of a 19-year-old boy with autism sued over the alleged wrongful death of their son during a staff restraint procedure.[91]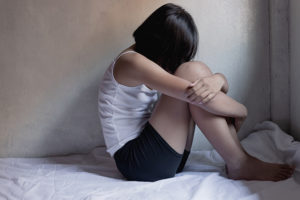 Sexual Abuse:
Two 16-year-old female patients told staff, including a therapist, that they had been sexually abused by their roommate while sedated, which the facility didn't report to officials. In an interview, their therapist said, "I wanted to make sure everybody was safe. I didn't believe it happened."[92]
A male teen was sexually assaulted by a patient in the same facility, and another patient had engaged in oral sex with a staff member, reports showed.[93]
Police investigated a sexual assault involving two teenage patients. According to law enforcement sources, a hospital official told officers they don't call police for incidents of sexual assault. Instead, they conduct an internal investigation because "they didn't want to upset the children or interfere with their mental health treatment by getting the police involved."[94]
A 14-year-old female patient reported she had been forced by a male peer to have sexual intercourse. The Department of Health also found violations of cross-boarding regulations, including younger children sleeping in the adolescent unit which housed two "known pedophiles."[95]
Two adolescent female patients were threatened and forced to engage in improper sexual activities with a male staff member.[96]
A lawsuit was filed on behalf of a minor over his being sexually and physically assaulted by another minor patient who was known to have a "propensity to physically and/or sexually assault other inpatients." The case was settled in mediation.[97]
Two UHS-employed counsellors pleaded guilty to statutory rape of a 15-year-old patient at the facility. Both were required to register as sex offenders.[98]
A nurse who sexually abused an 11-year-old boy pleaded guilty to a charge of "gratification of lust" and was jailed for 10 years.[99]
An ex-teacher's aide was accused of sexually assaulting a 14-year-old troubled special needs student.[100]
The Florida Department of Justice once estimated that 10% percent of youth at UHS' Bristol Youth Academy reported sexual victimization by staff in 2012. The facility closed in January 2014.[101]
A facility was accused of negligence after a 16-year-old sexual assault victim said she was raped. The teen's attorney said: "This is just inexcusable because they have cameras. They're supposed to have round-the-clock nurses and medical staff monitoring the patients." Further, "Once we started digging into it, we just saw how bad their history is over there."[102]
References:
[1] https://nypost.com/2020/09/30/paris-hilton-calls-for-closure-of-provo-canyon-school/; https://www.sltrib.com/news/2020/09/20/provo-canyon-schools/
[2] https://www.heraldextra.com/news/local/central/provo/paris-hilton-leads-protest-to-close-provo-canyon-school/article_cbe2f720-f6d3-59d9-8b6f-c37d2a8cb257.html
[3] https://provocanyon.com/
[4] https://www.change.org/p/provo-canyon-school-shut-down-the-abusive-provo-canyon-school?utm_source=sha
[5] Bierma, Paige, "Special Report: Death Trip," Consumer Health Interactive website August 8, 2001
[6] Jonathan Osborne and Mike Ward, "When discipline turns fatal," Austin American-Statesman, 18 May 2003, http://www.nospank.net/moody.htm
[7] Ibid.
[8] https://www.change.org/p/provo-canyon-school-shut-down-the-abusive-provo-canyon-school?utm_source=sha
[9] "Paris Hilton Opens Up About the Secret Terrifying Abuse She Suffered as a Teen," People, 22 Aug. 2020, https://people.com/tv/paris-hilton-opens-up-about-the-secret-terrifying-abuse-she-suffered-as-teen/
[10] "Three lawsuits filed against National Deaf Academy," Daily Commercial, 18 Sept. 2014, http://www.dailycommercial.com/news/article_b6235694-82c5-5e17-a8f7-354609432581.html
[11] Sara Berres and Lynne Hough, "Girls juvenile residential facility shut down," Santa Rosa's Press Gazette, 28 Dec 2012, https://www.srpressgazette.com/article/20121228/lifestyle/312289909?template=ampart; https://www.jacksonvillecriminalattorneyblog.com/page/27/; https://www.pnj.com/story/crime/2014/03/08/former-miltona-health-tech-found-guilty-of-sex-abuse/6189365/
[12] "Abuse of Girls at Milton Detention Facility Exposes Flaws in Florida's Juvenile Justice," 18 Dec. 2012, Flaglerlive.com, https://flaglerlive.com/48291/milton-detention-abuse/
[13] https://www.nwfdailynews.com/article/20140416/NEWS/304169979
[14] Lorraine Bailey, "Severe Abuse Alleged at Illinois Home for Girls," Courthouse News.com, 10 Sept. 2015, http://web.archive.org/web/20150916015519/http://www.courthousenews.com/2015/09/10/severe-abuse-alleged-at-illinois-home-for-girls.htm
[15] "Lawsuit: Psychiatric hospital negligence led to teen's rape," Associated Press, 15 Sept. 2017, https://www.chicoer.com/2017/09/15/lawsuit-psychiatric-hospital-negligence-led-to-teens-rape/
[16] "Dallas police investigating sexual assault of 13-year-old girl at Timberlawn hospital," Dallas Morning News, 13 Oct. 2017, https://www.dallasnews.com/news/crime/2017/10/12/13-year-old-girl-sexually-assaulted-timberlawn-psychiatric-hospital-dallas
[17]Sue Ambrose, "FATHER OF GIRL, 13, SAYS SHE WAS RAPED AT TIMBERLAWN BY TEEN MALE PATIENT," Dallas Morning News, 18 Oct. 2017,
https://www.dallasnews.com/news/crime/2017/10/13/father-girl-13-says-raped-timberlawn-teenmale-patient
[18] "Rape accuser files suit, claims central Arkansas hospital at fault," Arkansas Democrat Gazette, 13 Sept. 2020, https://www.arkansasonline.com/news/2019/sep/13/rape-accuser-files-suit-claims-hospital-1/
[19] "Fort Smith lawyer sues psychiatric hospital after patient dies," Fox24, 29 Sept. 2020, https://www.nwahomepage.com/river-valley-news/fort-smith-lawyer-sues-psychiatric-hospital-after-patient-dies/
[20] "Lawmakers Sound Alarms On UHS Psychiatric Hospitals," Buzz Feed News, 9 Dec. 2016, https://www.buzzfeed.com/rosalindadams/lawmakers-sound-alarms-on-uhs-psychiatric-hospitals?utm_term=.lj43mDwn0b#.yi4wnKaN95
[21] https://www.grassley.senate.gov/news/news-releases/grassley-continues-inquiry-psychiatric-hospital-amid-dearth-details-accreditor; Rosalind Adams, "Videos Show The Dark Side of Shadow Mountain Youth Psych Facility" 11 Apr. 2017, https://www.buzzfeed.com/rosalindadams/shadow-mountain?utm_term=.ql21yJyoE#.svgdn0nKj.
[22] Sarah Mervosh and Sue Ambrose "Raped, fondled, flashed: What female patients say happened to them at Timberlawn psych hospital," Dallas Morning News, 25 Oct. 2017, https://www.dallasnews.com/news/investigations/2017/10/26/timberlawn-history-sexual-assault-reports-13-year-olds-case-surfaced; https://www.dallasnews.com/opinion/letters-to-the-editor/2017/11/08/gun-control-yemen-australia-ken-paxton-timberlawn-mental-health-terrorists/
[23] Rosalind Adams, "INTAKE: LOCK THEM IN. BILL THEIR INSURER. KICK THEM OUT. HOW SCORES OF EMPLOYEES AND PATIENTS SAY AMERICA'S LARGEST PSYCHIATRIC CHAIN TURNS PATIENTS INTO PROFITS," BuzzFeed News, 7 Dec. 2016, https://www.buzzfeed.com/rosalindadams/intake?utm_term=.kaYEVJp6X#.ksBde6OQV
[24] https://www.sunherald.com/news/health/article190506964.html
[25] "Universal Health Services, Inc. to Pay $117 Million to Settle False Claims Act Allegations," Dept. of Justice Eastern District of Pennsylvania, 10 July 2020, https://www.justice.gov/usao-edpa/pr/universal-health-services-inc-pay-117-million-settle-false-claims-act-allegations; "Universal Health Services officially finalizes $122M settlement with DOJ," Fierce Healthcare, 13 Jul, 2020, https://www.fiercehealthcare.com/hospitals/universal-health-services-officially-finalizes-122m-settlement-doj
[26] "Universal Health Services to Pay Massachusetts More than $15 Million to Resolve Whistleblower False Claims Cases," Mass.gov, 13 July 2020, https://www.mass.gov/news/universal-health-services-to-pay-massachusetts-more-than-15-million-to-resolve-whistleblower
[27] "Universal Health Services officially finalizes $122M settlement with DOJ," Fierce Healthcare, 13 July 2020, https://www.fiercehealthcare.com/hospitals/universal-health-services-officially-finalizes-122m-settlement-doj
[28] "Danger in the psych ward: Safety issues plague a chain of mental-health hospitals in Texas and across the United States," The Dallas Morning News, 18 Mar. 2016, http://interactives.dallasnews.com/2016/danger-in-the-psych-ward/
[29] https://www.cchr.co.za/files/psychiatry-massive-fraud-booklet.pdf citing: Opening Statement of Representative Pat Schroeder, Chairwoman of the U.S. House of Representatives Select Committee on Children, Youth and Families, Apr. 1992
[30] http://articles.latimes.com/1997/jul/31/business/fi-18047; http://www.moriarty.com/Mass_Action_Case_Results/National_Medical_Enterprises/
[31] "THE HEALTH CARE INDUSTRY : NME Close to Selling Most of Psychiatric Unit : Divestitures: Santa Monica company says it is in 'serious negotiations' with Charter Medical for 51 hospitals," Los Angeles Times, 5 Mar. 1994, https://www.latimes.com/archives/la-xpm-1994-03-05-fi-30261-story.html
[32] "Seclusion and Restraints: A Failure, Not a Treatment: Protecting Mental Health Patients from Abuses," California Senate Office of Research, Mar. 2002, p. 6., https://sor.senate.ca.gov/sites/sor.senate.ca.gov/files/Seclusion%20and%20Restraints.pdf
[33] "EX-CHARTER WORKER CHARGED IN DEATH\ THE DISTRICT ATTORNEY SAYS HE PLANS TO SEEK INDICTMENTS AGAINST THE OTHER EMPLOYEES WHO RESTRAINED A GREENSBORO TEEN BEFORE HIS DEATH," News & Record, 6 Jul. 1998 Updated 25 Jan. 2015, https://greensboro.com/ex-charter-worker-charged-in-death-the-district-attorney-says-he-plans-to-seek-indictments/article_d8ca4019-1ee4-599b-890d-2ce875ad9248.html
[34] "JURY ACQUITS DUFFANY IN CHARTER DEATH….," News & Record, 27 Apr. 1999, https://greensboro.com/jury-acquits-duffany-in-charter-death-jurors-take-55-minutes-to-reach-their-decision/article_ffaee92f-74ac-5b73-ab5d-901cf33562a4.html
[35] "Court refuses to restrain "60 Minutes II" broadcast," Reporters Committee, 3 May 1999, https://www.rcfp.org/court-refuses-restrain-60-minutes-ii-broadcast/
[36] "A Chapter 11 Filing by Charter Behavioral," The New York Times, 17 Feb. 2000, http://www.nytimes.com/2000/02/17/business/a-chapter-11-filing-by-charter-behavioral.html; https://www.tampabay.com/archive/2000/08/19/charter-okays-7-million-settlement/
[37] http://www.uhsinc.com/about-us/timeline/
[38] https://ir.uhsinc.com/node/8971/html
[39] "Analysis: Charter deal too good to pass up," Philadelphia Business Journal, 7 Aug. 2000, https://www.bizjournals.com/philadelphia/stories/2000/08/07/story3.html
[40] Palmer Hasty, "From humble beginnings in Crown Heights, Brooklyn native Alan B. Miller went on to build a Fortune 500 healthcare company," Brooklyn Daily Eagle, 22 Oct 2014, http://www.brooklyneagle.com/articles/2014/10/22/humble-beginnings-crown-heights-brooklyn-native-alan-b-miller-went-build-fortune.
[41] Universal Health Services, Inc. – Company Report by T.B. Richter, et al., DEAN WITTER REYNOLDS, 27 July 1993. InfoTrac * Investext 1992-Dec 1993
[42] "Q&A: Universal Health Services CEO Alan B. Miller," Forbes, 29 Dec. 2005, http://www.forbes.com/2005/12/28/miller-hospitals-management-cx_1229miller.html
[43] https://www.justice.gov/archive/dag/pubdoc/health97.htm
[44] Universal Health Services, Inc. – Company Report by T.B. Richter, et al., DEAN WITTER REYNOLDS, 27 July 1993. InfoTrac * Investext 1992-Dec 1993
[45] "Universal Health Services Will Meet Tomorrow's Healthcare Needs," Forbes, 4 Aug. 2020, https://www.forbes.com/sites/greatspeculations/2020/08/04/universal-health-services-will-meet-tomorrows-healthcare-needs/#428820f2218f
[46] "Universal Health Services Will Meet Tomorrow's Healthcare Needs," Forbes, 4 Aug. 2020, https://www.forbes.com/sites/greatspeculations/2020/08/04/universal-health-services-will-meet-tomorrows-healthcare-needs/#428820f2218f
[47] "Universal Health Services: UHS posts strong quarter as it faces federal probe," 4-traders, 29 Apr. 2015
[48] https://ir.uhsinc.com/static-files/01ddf114-1ea1-4bb8-8fb8-8791369e2f0f
[49] "HCA to grow presence in behavioral health, official says," Modern Healthcare, 18 Apr. 2013, http://www.modernhealthcare.com/article/20130419/NEWS/304119965
[50] "Investors eye behavioral health: "Market sees growth as more payers cover treatment," Modern Healthcare, 15 Feb 2013, http://www.modernhealthcare.com/article/20130215/MAGAZINE/302169970/investors-eye-behavioral-health
[51] http://www.modernhealthcare.com/article/20101122/MAGAZINE/101119953
[52] Dan Mangan, "For Universal Health CEO, Obamacare Makes Sense and Dollars," CNBC, 11 June, 2013, http://www.cnbc.com/id/100806412
[53] Dan Mangan, "For Universal Health CEO, Obamacare Makes Sense and Dollars," CNBC, 11 June, 2013, http://www.cnbc.com/id/100806412
[54] "UHS Timeline," Universal Health Services, http://www.uhsinc.com/about-us/timeline/
[55] Jeff Overley, "Universal Health To Pay $3.5M To Settle Medicare Fraud Suit," Law360, 2 May 2012, http://www.law360.com/articles/336147/universal-health-to-pay-3-5m-to-settle-medicare-fraud-suit
[56] Penn Little, "Acadia Healthcare: Very Scary Findings from A 14-Month Investigation," Seeking Alpha, 16 Nov. 2018, https://seekingalpha.com/article/4222788-acadia-healthcare-scary-findings-14-month-investigation. Note: The executives of PSI simply moved to and took over another company, Acadia Healthcare, who has been investigated for similar abuses found in NME facilities.
[57] Alan B. Miller, CEO and chairman of Universal Health Services "Obamacare has been a huge help for mental health care," CNBC, 26 Jan 2015, http://www.cnbc.com/2015/01/26/obamacare-has-been-a-huge-help-for-mental-health-care-commentary.html
[58] "For-profit hospitals blaze separate path to efficiency, quality," Modern Healthcare, 28 May 2016, http://www.modernhealthcare.com/article/20160528/MAGAZINE/305289981
[59] "United States Securities And Exchange Commission," https://www.sec.gov/Archives/edgar/data/1520697/000119312515069793/d854534d10k.htm, p. 4
[60] http://web.archive.org/web/20160528141726/http://uhsbehindcloseddoors.org/wp-content/uploads/2015/03/SEIU-Report-UHS-Behind-Closed-Doors-2015-03-17.pdf, p. 2
[61] "Universal Health Services Will Meet Tomorrow's Healthcare Needs," Forbes, 4 Aug. 2020, https://www.forbes.com/sites/greatspeculations/2020/08/04/universal-health-services-will-meet-tomorrows-healthcare-needs/#428820f2218f
[62] "Center's abuses didn't deter DHS," Philadelphia Inquirer, 5 Aug. 2007, http://web.archive.org/web/20150929012221/http://articles.philly.com/2007-08-05/news/24995016_1_chad-spokesman-dhs-child-abuse
[63] "Another life lost on DHS's watch: The agency sent Omega Leach, a troubled 17-year-old, to a Tenn. youth facility in May. A month later, he was dead," The Philadelphia Inquirer, 24 June 2007, https://www.inquirer.com/philly/news/homepage/20070624_Another_life_lost_on_DHSs_watch.html
[64] Craig R. McCoy and John Sullivan, "Center's abuses didn't deter DHS INQUIRER INVESTIGATION: Youths sent to Tenn. despite warnings," Philly News, 5 Aug 2007, http://web.archive.org/web/20150923211236/http://articles.philly.com/2007-08-05/news/25231532_1_chad-spokesman-child-abuse-string-of-child-deaths.
[65] "Center's abuses didn't deter DHS," Philadelphia Inquirer, 5 Aug. 2007, http://web.archive.org/web/20150929012221/http://articles.philly.com/2007-08-05/news/24995016_1_chad-spokesman-dhs-child-abuse
[66] Jason Cherkis, "Rick Santorum And Universal Health Services: Presidential Hopeful Serves On Board of Hospital Chain Being Sued By DOJ," Huffington Post, 7 Jun 2011, http://www.huffingtonpost.com/2011/06/07/rick-santorum-universal-health-services_n_872803.html.
[67] https://www.cchr.org/sites/default/files/The_Silent_Death_of_Americas_Children.pdf, p. 7.
[68] DEPARTMENT OF HEALTH AND HUMAN SERVICES Centers for Medicare & Medicaid Services 42 CFR Part 482 [CMS–3018–F] RIN 0938–AN30 Medicare and Medicaid Programs; Hospital Conditions of Participation: Patients' Rights," Final Rule, Approved: November 16, 2006, https://www.cms.gov/regulations-and-guidance/legislation/cfcsandcops/downloads/finalpatientrightsrule.pdf
[69] Ibid.
[70] Ibid.
[71] "Seclusion and Restraints: A Failure, Not a Treatment, Protecting Mental Health Patients from Abuses," California Senate Research Office, Mar.2002, p. 9, https://books.google.com/books/about/Seclusion_and_Restraints.html?id=ys4xCH-Jh58C
[72] Declaration of Ron Morrison, for Protection and Advocacy, Inc., Brief of Amicus Curiae in Support of Plaintiffs …, US Court of Appeals, No. 99-56953, 9 Mar. 2000.
[73] "Dangers of labelling children 'mentally ill,'" University of Birmingham, https://www.birmingham.ac.uk/research/perspective/adhd.aspx
[74] Charlotte Huffman, Mark Smith, Jason Trahan, "Against Their Will: Locked away in a mental hospital after voluntarily seeking help," WFAA News 8, 29 Jun. 2018, https://www.wfaa.com/article/news/local/investigates/against-their-will-locked-away-in-a-mental-hospital-after-voluntarily-seeking-help/287-520570575.
[75]  Kaitlyn Ross, "Local family says they lived health care nightmare," First Coast News, 2 May 2013, https://www.firstcoastnews.com/article/news/local/local-family-says-they-lived-health-care-nightmare/77-322357382
[76] "Failure to Care: A National Report on Universal Health Service's Behavioral Health Operations," National Alliance of Professional Psychology Providers, 2006, http://www.nappp.org/pdf/uhs.pdf.
[77] http://www.psychcrime.org/articles/index.php?vd=14&t=Universal+Health+Services:+Profits+Over+Patients,citing: "Jury: Boy's death in hospital a suicide," The Pantagraph, 17 Oct. 2003 and "DCFS investigating 12-yer-old's suicide," Associated Press, 22 Aug. 2003
[78] http://www.psychcrime.org/articles/index.php?vd=14&t=Universal+Health+Services:+Profits+Over+Patients, citing: "Teen kills himself at psychiatric center," Centre Daily Times, 24 Nov. 2006
[79] "Young Patient not Monitored, Commits Suicide," UHS Behind Closed Doors, 21 Apr 2011, http://web.archive.org/web/20170406051139/http://uhsbehindcloseddoors.org/complaint_type/young-patient-not-monitored-commits-suicide/
[80] "State considering new restraints for psychiatric patients," Daily Collegian (MA), 25 Mar. 2005, http://dailycollegian.com/2005/03/25/state-considering-new-restraints-for-psychiatric-patients/
[81] "Millwood Hospital Cited for Failing to Provide Safe Environment for Pediatric & Adolescent Patients," UHS Behind Closed Doors, 28 Jul 2011, http://web.archive.org/web/20200129214714/http://uhsbehindcloseddoors.org/complaint_type/millwood-hospital-cited-for-failing-to-provide-safe-environment-for-pediatric-adolescent-patients/
[82] "At least five lawsuits target Tulsa psychiatric facility after allegations draw national attention," The Frontier, 11 Sept. 2017, https://www.readfrontier.org/stories/former-employee-patients-sue-tulsa-psychiatric-facility-allegations-draw-national-attention/
[83] "Mother alleged her Diabetic Son Died Due to Lack of Treatment at NDA," UHS Behind Closed Doors, 31 Jan 2014, http://web.archive.org/web/20150929014038/http://uhsbehindcloseddoors.org/complaint_type/mother-alleged-her-diabetic-son-died-due-to-lack-of-treatment-at-nda/
[84] Kaitlyn Ross, "Local family says they lived health care nightmare," First Coast News, 2 May 2013, https://www.firstcoastnews.com/article/news/local/local-family-says-they-lived-health-care-nightmare/77-322357382
[85] "AFTER LOSING MEDICAID CONTRACT, SHADOW MOUNTAIN HAD FEWER PATIENTS IN ITS CARE," The Frontier, 16 Oct. 2017, https://www.readfrontier.org/stories/losing-medicaid-contract-shadow-mountain-patients-care/
[86] Mark Smith and Brett Shipp, "Voluntarily checking into psychiatric hospital, easy. Checking out? Not so much," WFAA-TV, 7 Nov. 2017, https://www.wfaa.com/article/news/local/investigates/voluntarily-checking-into-psychiatric-hospital-easy-checking-out-not-so-much/287-489740526
[87] April Warren, "The Vines Hospital faces challenges," OcalaStarBanner, 31 Jan 2015, https://www.ocala.com/article/LK/20150131/news/604139858/OS
[88] Tim Smith, "DHEC cites child treatment facility in Florence for violations," The Greenville News, 18 Jan. 2017, http://www.thestate.com/news/state/south-carolina/article127374639.html
[89] "State shuts down youth detention center in Crestview" Daily News, 24 June 2017, https://www.nwfdailynews.com/news/20170626/state-shuts-down-youth-detention-center-in-crestview
[90] "Massachusetts psychiatric hospital shut down amid sexual assault investigation," Mass Live, 29 Aug. 2017, http://www.masslive.com/news/index.ssf/2017/08/massachusetts_psychiatric_hosp.html
[91] http://www.11alive.com/article/news/local/holding-powerful-accountable/family-suing-over-teen-sons-death-in-psychiatric-hospital/85-499825458?scroll=0
[92] "Accusations of Sexual Abuse Not Promptly Investigated," UHS Behind Closed Doors, 17 Oct 2008, http://web.archive.org/web/20200111155443/http://uhsbehindcloseddoors.org/complaint_type/accusations-of-sexual-abuse-not-promptly-investigated/
[93]  "Universal Health Services facilities under scrutiny," The Post and Courier, 15 May 2011, https://www.postandcourier.com/news/universal-health-services-facilities-under-scrutiny/article_0c013f14-50d1-501a-9a9e-5be7826e3340.html
[94] http://kfor.com/2017/05/02/police-uncover-sexual-assault-at-juvenile-psychiatric-hospital/
[95] "Hundreds of Serious Incidents Not Reported and Younger Children Boarded With "Known Pedophiles"," UHS Behind Closed Doors, 30 Dec 2010, http://web.archive.org/web/20200130014256/http://uhsbehindcloseddoors.org/complaint_type/hundreds-of-serious-incidents-not-reported-and-younger-children-boarded-with-known-pedophiles/
[96] "Millwood Hospital Cited for Failing to Provide Safe Environment for Pediatric & Adolescent Patients," UHS Behind Closed Doors, 28 Jul 2011, http://web.archive.org/web/20200129214714/http://uhsbehindcloseddoors.org/complaint_type/millwood-hospital-cited-for-failing-to-provide-safe-environment-for-pediatric-adolescent-patients/
[97] "Young Patient Assaulted By Patient With History of Assaults," UHS Behind Closed Doors, 4 Apr 2012, http://web.archive.org/web/20200129174525/http://uhsbehindcloseddoors.org/complaint_type/young-patient-assaulted-by-patient-with-history-of-assaults/
[98] http://www.kirkbridebuildings.com/forum/viewtopic.php?f=24&t=451
[99] "Lawsuit: Boy sexually abused at mental health facility," Associated Press, 16 Dec 2013, https://www.wlbt.com/story/24234909/lawsuit-boy-sex-abused-at-mental-health-facility/
[100] Ex-teacher's aide accused of sexually assaulting troubled special needs student, Crime Online, 18 Oct. 2017, http://www.crimeonline.com/2017/10/18/ex-teachers-aide-accused-of-sexually-assaulting-troubled-special-needs-student/
[101] Katia Savchuk, "Report: Florida youth facilities report staff sexual misconduct," Miami Herald, 5 Jul 2013, http://www.miamiherald.com/news/state/article1953020.html; Teresa Eubanks, "DJJ announces closure of Bristol Youth Academy," CLJ News, 23 Aug 2013, https://ufdcimages.uflib.ufl.edu/UF/00/02/77/96/00438/08-21-2013.pdf
[102] "Lawsuit: Psychiatric hospital negligence led to teen's rape," Associated Press, 15 Sept. 2017, https://www.timesfreepress.com/news/breakingnews/story/2017/sep/15/lawsuit-psychiatric-hospital-negligence/449273/