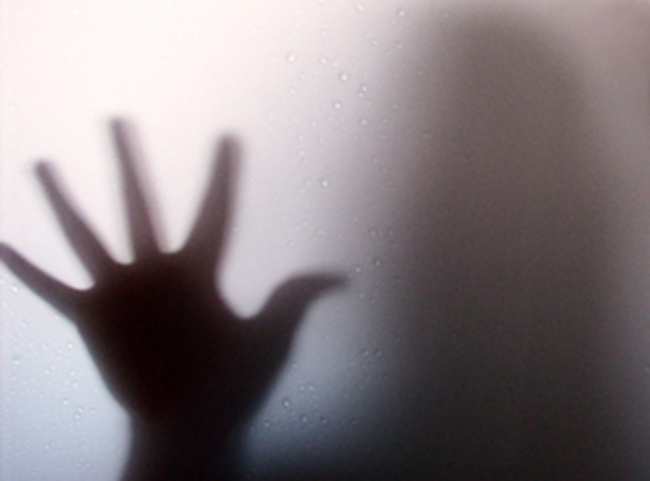 "Far greater penalties, both civil and criminal, should exist for both state and private psychiatric sectors."
A CCHR International investigation continues to find allegations of neglect, abuse and potential fraud in the for-profit behavioral hospital industry and reiterates need for more tougher penalties and more closures. 
By Jan Eastgate
President CCHR International
The Mental Health Industry Watchdog
June 1, 2020
Another for-profit psychiatric hospital plagued by allegations of abuse has closed. Strategic Behavioral Health, a for-profit company in Memphis, Tennessee, notified Nevada's Department of Employment, Training and Rehabilitation that it was permanently closing Montevista Hospital in Clark County, NV. The letter does not identify a reason for the closure but The Nevada Current's headline is telltale: "Beleaguered psychiatric hospital quietly shutters permanently."[1]
For three decades, CCHR has investigated widespread patient abuse and fraudulent billing scams in the for-profit behavioral industry. CCHR's online report on the issue addresses numerous chains of psychiatric facilities that CCHR has sent to thousands of legislators asking for increased oversight of to protect patients.
Montevista Hospital had claimed to be the leader in behavioral health care for the greater Las Vegas area for almost 30 years.[2]
But now, signs are taped to the doors announcing the facility is closed.  As The Nevada Current reported, "Montevista's unceremonious ending comes roughly six months after the behavioral health hospital entered into an agreement with the Centers for Medicare & Medicaid Services to correct serious issues that resulted in the hospital's Medicare and Medicaid funding being pulled in August 2019." Further, "The June 2019 "Statement of Deficiencies" report that led CMS to rescind Medicare and Medicaid payments to Montevista details several instances of patients being in "immediate jeopardy," in addition to a slew of other compliance issues related to staff requirements, patient assessments, medical records, patient's rights and the facility's governing body."[3]
In January 2017, Montevista got two level three citations. In one citation, the state said staff failed to prevent or properly investigate: alleged sexual contact between two girls, ages 6 and 8; sex involving two teenage male-female pairs; and physical abuse by staff, including a worker hitting a patient.[4]
Then in August 2019, media reported that Strategic Behavioral Health faced serious regulatory violations in other states.  And almost a year earlier, the State Journal reported on nine immediate jeopardy citations and other serious actions taken since 2014 against four of the company's psychiatric hospitals in North Carolina, Texas and Colorado Springs, Colorado. [5]
Strategic Behavioral Health has a "demonstrably poor record," said Chuck Callendar, business director for Connections Counseling, a mental health services provider in Madison, Wisconsin, that is also for-profit but has a nonprofit arm. "There is a need in this town that (Strategic Behavioral Health) is trying to address, but they are doing it for a reason, which appears to be strictly profit," Callendar said.[6]  That poor record is not unusual in the for-profit behavioral health industry, a health market estimated at over $220 billion a year.[7]
Other allegations against Strategic Behavioral Health facilities include the following:
Clear View Behavioral Health in Johnstown Colorado faced "immediate jeopardy" violations — the most serious kind given—after it failed to maintain a sanitary environment in patient care areas didn't properly investigate patient falls and suicide attempts, and may have contributed to a patient's death, according to a state of Colorado report.[8]
January 2020: A Boulder, Colorado woman sued Clear View. According to reporterherald.com, the suit, filed late January 2020, alleges that the facility committed negligence, false imprisonment and organized crime violations during its treatment of Lisa Sun who alleges she was kept against her will for eight days. Clear View has 21 days from when Sun's complaint was filed to respond. The suit is seeking financial compensation for Sun and is requesting a jury trial in the 20th Judicial District.[9]
A Denver-based attorney, Jerome "J" Reinan, accuses the facility of racketeering, fraud, negligence, false imprisonment and outrageous conduct. Reinan represents Angelo Scolari, who claims hospital administrators kept him at the facility longer than needed in January 2018 and believes their motivation was to maximize income from his insurance provider. "I received zero help," Scolari told the Contact7 Investigates team. "It was basically being locked away and told you couldn't leave." He described seeing a doctor for just two minutes a day and living in unsanitary and squalid conditions – with toilets clogged for days, dirty trays and plates on which to eat, and his feet sticking to the un-mopped floors. "It's abusive," said the attorney. "Never seen anything like this." He said the action followed not only the Contact 7 investigations into serious accusations against Clear View but reports followed by five state and federal investigations and a criminal investigation by the Colorado Attorney General's office. Reinen said he had heard concerns raised by more than 60 other former patients, family members and both current and former Clear View employees that have created the foundation of the lawsuit against Clear View's owner, Strategic Behavioral Health. Last June, the Colorado Department of Public Health and Environment (CDPHE), announced it was moving to revoke the hospital's license. An administrative law judge was scheduled to rule on CDPHE's request in May.[10]
January 2018: Strategic Behavioral Center, Charlotte, North Carolina got an immediate jeopardy violation for failing to keep the facility secure. Ten patients, ages 12 to 17, escaped through a broken window Jan. 1 after some used wooden boards from furniture they destroyed to attack a worker. The ordeal amounted to a "riot," a nurse told inspectors. But staff delayed calling police, even though they said there weren't enough employees to control the situation. In December 2016, another North Carolina Strategic Behavioral Health hospital, got an immediate jeopardy violation for failing to have enough nursing staff to monitor a patient who was possibly sexually assaulted by another patient. Each unit was supposed to have at least one registered nurse. But inspectors said only one registered nurse was scheduled for three units, and that person left in the middle of night, leaving no registered nurse on any unit.[11]
February 2016: Peak View Behavioral Health, Colorado Springs, Colorado was cited after inspectors said nursing staff failed to properly assess patients' risk for falls and take steps to prevent falls. [12] 
December 2015: Peak Behavioral Health, Santa Teresa, New Mexico. Disability Rights New Mexico, a state-designated protection and advocacy agency, said in a report that the facility had 80 incidents of "resident-on-resident violence or aggression," with "numerous injuries," between September 2014 and September 2015. Police were called to the facility 21 times and patients escaped 23 times, and the facility provided an "unsafe environment," the report said. [13]
October 2015: Strategic Behavioral Health's Rock Prairie Behavioral Health in Texas received five immediate jeopardy citations that included nurses failing to properly assess patients for medical issues before and after using physical or chemical restraints. Two patients were restrained or put in seclusion without proper explanation. Another patient injured her finger in a seclusion room, requiring six stitches.[14]
CCHR wants far tougher penalties for fraudulent billing practices, including cancellation of CMS funding and hospital closures for repeated abuse and/or fraud. Dozens of behavioral facilities have already closed since CCHR began its most recent investigations. Read CCHR's Report here.[15] But penalties are insufficient. CCHR's original investigation started with reports of restraint deaths and subsequent lawsuits. Only this month—May 2020—The Charlotte Observer reported a $1.95 million settlement of a lawsuit against South Carolina's mental health agency and other defendants. Although against a state facility, similar suits have been filed against privately owned psychiatric facilities. The lawsuit was over the January 2019 death of patient William Avant, 35, who died by suffocation at the State's G. Werber Bryan Psychiatric Hospital in the hands of staff who placed him facedown and then dogpiled on top of him as a means of restraint. Richland County Coroner Gary Watts ruled the death a homicide but no one was charged. One employee was terminated and several were disciplined, a State newspaper investigation showed.[16]
Far greater penalties, both civil and criminal, should exist for both state and private psychiatric sectors.
References:
[1] "Beleaguered psychiatric hospital quietly shutters permanently," Nevada Current, 22 May 2020, https://www.nevadacurrent.com/2020/05/22/beleaguered-psychiatric-hospital-quietly-shutters-permanently/
[2] https://web.vegaschamber.com/Health-Care-and-Medical/Montevista-Hospital-(Strategic-Behavioral-Health)-13388
[3] Op. cit., Nevada Current
[4] "Strategic Behavioral Health's sanctions in five states," Wisconsin State Journal, 8 Apr. 2018, https://madison.com/wsj/news/local/health-med-fit/strategic-behavioral-healths-sanctions-in-five-states/article_7fcf1fd8-9f0c-546b-be0a-4d353623cd52.html
[5] "Company behind psychiatric hospital in Middleton has more problems in other states," WiscNews, 19 Aug. 2020, https://www.wiscnews.com/news/state-and-regional/company-behind-psychiatric-hospital-in-middleton-has-more-problems-in/article_28ce804b-9b0f-5a45-852e-307b1175100d.html
[6] Ibid.
[7] https://www.cchrint.org/pdfs/healthcare-fraud-by-the-for-profit-behavioral-industry.pdf
[8] Op. cit, WiscNews
[9] http://www.1310kfka.com/news/02/johnstown-psychiatric-hospital-facing-false-imprisonment-allegations/;
[10] "Denver attorney accuses northern Colorado mental health hospital of 'racketeering' in lawsuit," The Denver Channel, ABC 7 news, 20 Jan. 2020, https://www.thedenverchannel.com/news/investigations/clear-view-investigation/denver-attorney-accuses-northern-colorado-mental-health-hospital-of-racketeering-in-lawsuit
[11] Op. cit., Wisconsin State Journal
[12] Ibid.
[13] Ibid.
[14] "Strategic Behavioral Health's sanctions in five states," State Journal, Wisconsin, 8 Apr. 2018, https://madison.com/wsj/news/local/health-med-fit/strategic-behavioral-health-s-sanctions-in-five-states/article_7fcf1fd8-9f0c-546b-be0a-4d353623cd52.html
[15] https://www.cchrint.org/pdfs/healthcare-fraud-by-the-for-profit-behavioral-industry.pdf
[16] "$1.95 million settlement reached in violent death of SC DMH patient," Charlotte Observer, 26 May 2020, https://www.charlotteobserver.com/news/state/south-carolina/article243000086.html