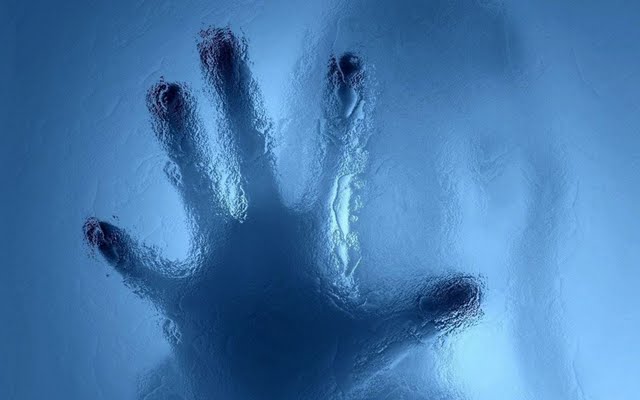 "CCHR will continue to report on the abuses that seem rampant in the for-profit psychiatric hospital industry until tougher penalties for the abuses are implemented at government and law enforcement level, including hospital closure for incidents of repeated patient assault and endangerment." – Jan Eastgate, President, CCHR International
By Jan Eastgate
President, CCHR International
The Mental Health Watchdog
March 10, 2020
Only a month ago, CCHR reported abuse of foster care children in for-profit psychiatric facilities and the need for greater government oversight.[1] Several of the largest owners of these are Acadia Healthcare and Universal Health Services (UHS). Media exposure of abuses alleged in for-profit behavioral hospitals is almost a weekly event and CCHR tracks the pattern of abuses that are being uncovered. See CCHR's report here.
On 25 February, Acadia Healthcare, which describes itself as "the leading publicly traded pure-play provider of behavioral healthcare services,"[2] was under fire again, this time in Massachusetts over its Southcoast Behavioral Health Hospital (SCBH) in Dartmouth, having an unusual high amount of complaints filed with the state. These include a "laundry list of allegations," Dartmouth Week found from the state's Departments of Mental Health and Public Health. These showed that at least 53 official complaints were filed against the facility from 2015 until mid-2019. This is the second-highest number of complaints out of eight other psychiatric hospitals with more than 100 beds in the Commonwealth. [3]
Southcoast Behavioral is a 144-bed psychiatric hospital run in a partnership between for-profit Acadia and the not-for-profit Southcoast Health and has an additional adolescent unit. Acadia Healthcare runs the day-to-day operations of the hospital.
Of the South Coast Behavioral complaints, 12 were substantiated following an investigation by the Department of Mental Health, meaning that a violation of some kind was found to have occurred. The number of substantiated complaints is also the second-highest among similar facilities in Massachusetts.
One patient alleged in a complaint filed in 2016 that the admitting doctor "threatened if I didn't sign myself in he would commit me for six months." "I told him I was under duress," she stated. According to the same complaint, the doctor prescribed medication without consulting with the patient's private physician. Upon discharge, the patient alleged she found out the medication was for conditions that she did not have. [4]
In a Florida case, a woman who received emergency mental health treatment at Acadia's Park Royal Hospital filed a lawsuit in February that an employee of the psychiatric facility groped her and offered to pay her for sex. The woman, named in the lawsuit as "Samantha Doe" to protect her identity, said an unidentified male employee touched her breasts over and under her clothes during her stay in June 2018 and "further sexually assaulted and battered" her, according to the lawsuit filed in Lee Circuit Court. The woman, 33, also claims that the employee gave her a razor blade and tweezers and watched her shave her genital area. And, she said, he asked her how much he could pay her for sex and what kinds of drugs she wanted.
According to a News Press report on the case, "The woman reported the incident to other hospital staff, which prompted a state Department of Children and Families investigation. State law prohibits the release of their report to the public because it involves a 'vulnerable adult.'"[5]
Acadia is not the only for-profit behavioral chain in trouble this month. Reported February 26, 2020, police are investigating an allegation of sexual assault at Universal Health Services' (UHS) Newport News Behavioral Health Center in Newport News, Virginia. The alleged incident happened on February 21 and 22. A mother claims her 9-year-old daughter was assaulted by a juvenile patient. Local news, 10 On Your Side, reported it had first begun investigating the Newport News Behavioral Health Center in July 2018 after 17-year-old Raven Keffer died while in the facility's care.  A former employee told them that a staffer said that Raven complained that she was sick in the days leading up to her death, but her pleas for help were ignored by staff. As 10 On Your Side reported, "The staff member's account of Raven's death was backed up by the Virginia Department of Behavioral Health. Their investigation found that the Newport News Behavioral Health Center violated more than a dozen standards of care in Raven's death, including depriving her of appropriate services and treatment, failing to document her significant medical concerns, and failing to note her health complaints." Raven's sister, Haley Keffer, filed a $20 million lawsuit against the facility and its parent company, Universal Health Services, in January. The suit claims the center knew Raven's medical history before she arrived, and that the facility was "legally bound" to protect her.[6]
UHS has 324 behavioral inpatient facilities (of which 133 are in the UK and two in Puerto Rico) and 21 outpatient ones (2 in the UK) according to its 2019 Annual report. Its behavioral facilities in the UK generated net revenues of approximately $505 million in 2018, $429 million in 2017 and $241 million in 2016.[7] Its total net income before taxes for all its healthcare areas was $1.03 billion during 2018.[8]
According to its SEC 10-K report for fiscal year, 2019, for the years ended December 31, 2019 and 2018, Acadia's U.S. operations generated revenue of $2.0 billion and $1.9 billion, respectively—of which 50% of its revenue came from Medicaid, 28% from commercial payors, 15% from Medicare and 7% from other payors. At December 31, 2019, it operated 585 behavioral healthcare facilities with approximately 18,200 beds in 40 states, the United Kingdom ("U.K.") and Puerto Rico.
For both the years ended December 31, 2019 and 2018, their U.K. operations generated revenue of $1.1 billion primarily through the operation and management of inpatient behavioral health facilities.[9] The mental health hospitals market in the U.K. was estimated at £15.2 billion (US $19.2 billion) for 2018-2019. As a result of government budget constraints and an increased focus on quality, the independent mental health hospitals market has witnessed significant expansion in the last decade, making it one of the fastest growing sectors in the U.K. healthcare industry.[10] In 2019, UK police arrested 10 workers from UHS-owned Cygnet Healthcare's Whorlton Hall hospital following allegations of 'physical and psychological' abuse at the facility, which has since closed.[11]
Despite the lucrative profits, Acadia had been described by UK media as "scandal hit."[12] In January 2020, the company launched a formal process regarding the sale of its U.K. business.[13]  The potential sale came after an ITV documentary showed how a teenager spent weeks wearing just a blanket at The Priory clinic in Ticehurst, East Sussex, owned by Acadia. A reporter – from program maker Hardcash Productions – in a three-month period also witnessed or heard of at least five occasions when patients used ligatures to harm themselves. [14]
On March 9, the Financial Times reported Acadia confirmed the Priory Group was sent to be sold for £1 billion ($1.29 billion) after receiving multiple offers. It had bought the Priory in 2016 for £1.28 billion ($1.6 billion). "Priory and rival Cygnet Health Care, which is owned by the NYSE-listed Universal Health Services, have come under pressure from industry regulator the Care Quality Commission after failures exposed in television documentaries," the Times reported.[15]
CCHR will continue to report on the abuses that seem rampant in the for-profit psychiatric hospital industry until tougher penalties for the abuses are implemented at government and law enforcement level, including hospital closure for incidents of repeated patient assault and endangerment.
References:
[1] https://www.cchrint.org/2020/02/11/the-risky-business-of-foster-youth-drugged-in-for-profit-behavioral-hospitals/
[2] Acadia Healthcare Company, Inc., SEC Form 10-K, For the fiscal year ended December 31, 2019, p. 4, https://acadiahealthcare.gcs-web.com/static-files/54376334-7e69-475f-846e-534abfb9f918
[3] "Faunce Corner psychiatric facility second in state for complaints," Dartmouth Week, 25 Feb, 2020, https://dartmouth.theweektoday.com/article/faunce-corner-psychiatric-facility-second-state-complaints/46604
[4] Ibid.
[5] "Park Royal Hospital patient claims staffer groped her, tried to pay her for sex," News Press, 28 Feb. 2020, https://www.news-press.com/story/news/local/2020/02/28/park-royal-hospital-patient-accuses-staffer-sex-assault/4870513002/
[6] "Police investigating alleged sexual assault of child at NN Behavioral Health Center," WATV 10 News, 26 Feb 2020, https://www.wavy.com/news/police-investigating-alleged-sexual-assault-of-child-at-nn-behavioral-health-center/
[7] UHS Annual Report, 2018, p. 42. https://ir.uhsinc.com/static-files/c921b88d-f35c-46f5-a27b-5e52ecbcd523
[8] Ibid.
[9] Ibid., p. 6
[10] Ibid. p. 4
[11] "Whorlton Hall investigation: 10 arrested over care home 'abuse' of patients with learning disabilities," The Independent, 24 May 2019, https://www.independent.co.uk/news/health/whorlton-hall-investigation-arrests-abuse-learning-disability-latest-a8928811.html; Rachel Conner-Hill, "Whorlton Hall hospital closes as Panorama screens abuse allegationsm" The Northern Echo, 22 May 2019, https://www.thenorthernecho.co.uk/news/17657520.whorlton-hall-hospital-closes-panorama-screens-abuse-allegations/
[12] "Owner of scandal-hit mental healthcare giant The Priory Group to test market for a £1billion sale," This is Money, 20 Apr. 2019, https://www.thisismoney.co.uk/money/markets/article-6943209/Owner-scandal-hit-mental-healthcare-giant-Priory-Group-test-market-1billion-sale.html
[13] Op. cit., Acadia Healthcare SEC Form 10-K, p. 4
[14] Op. cit., This is Money
[15] "Priory mental healthcare chain set to be sold for £1bn," The Financial Times, 9 Mar. 2020, https://www.ft.com/content/f58dc962-5f96-11ea-b0ab-339c2307bcd4