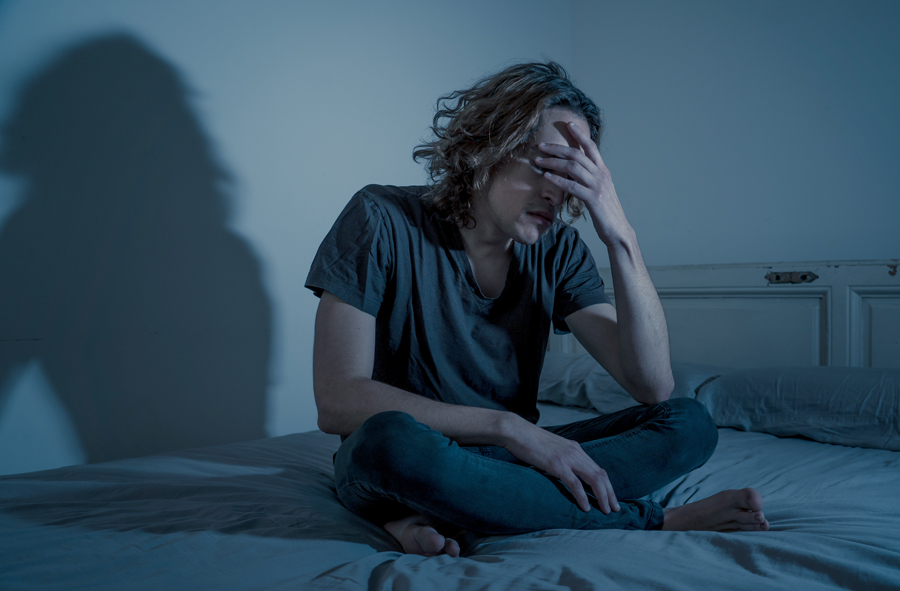 "CCHR urges patients or their families and whistleblowers to report any incident of assault, patient endangerment or fraud committed in for-profit or privately-owned psychiatric industry."
Jan Eastgate
President, CCHR International
The Mental Health Industry Watchdog
November 18, 2019
Citizens Commission on Human Rights continues to update consumers, families, government and law enforcement officials about patients put at risk in multi-billion dollar for-profit behavioral facilities across the U.S. This also extends to the United Kingdom where, as The Financial Times recently reported, 25 percent of England's psychiatric hospital beds are owned by private companies and about £1.8bn ($2.3 bn) of the £13.8bn ($17.7 bn) spent by the country's National Health Services (NHS) on mental health "care" in 2018, including non-hospital services, went to the private sector. Major U.S. behavioral health companies, Acadia Healthcare and Universal Health Services (U.S.), have a lion's share of privately-owned psychiatric hospitals.[1]
In the U.S. in July 2019, UHS agreed to pay $127 million to settle a Federal DOJ investigation into a number of its behavioral-psychiatric facilities over allegations it incorrectly billed Medicare and Medicaid programs.[2] In May 2019, Acadia agreed to pay the federal government $17 million to settle allegations it defrauded Medicaid in West Virginia.[3] Acadia's The Priory psychiatric hospital chain in the UK was fined £300,000 (U.S. $389,000) over the November 2012 death of a 14-year old girl, Amy El-Keria.[4] Despite this, allegations of abuse continue.
The Arkansas Democrat-Gazette recently reported that Acadia Healthcare's rehab facility, Piney Ridge Treatment Center in Fayetteville, Arizona is currently under state investigation into 14 allegations of abuse and neglect. This includes allegations of poor supervision leading to sexual contact (forced and "consensual") among young residents, excessive use of physical and chemical restraints, dirty conditions, and housing up to six children per room without consideration of their state of mind and developmental issues. [5]
The Arkansas Democrat-Gazette has called for current and former patients, their family members, and staff at Piney Ridge Treatment Center and other Acadia-owned facilities in Arkansas to speak to it. Click here for more information.
It's but one example of a string of allegations against Acadia's psychiatric facilities. Recently, WSB-TV ABC News in Atlanta, Georgia reported that an Albuquerque, New Mexico lawyer, Josh Conaway, has filed 16 lawsuits against Acadia Healthcare in 16 states. WSB-TV stated in its report, "You send a loved one to a treatment center for help but they come back with injuries or complaints." Conaway is quoted saying: "When you have them occurring across the country, it tells you that it's not just a local problem." [6]
Police are currently investigating Acadia's Lake View behavioral health hospital in Peachtree Corners in Georgia. Police have spoken with more than 80 potential victims or witnesses as they consider criminal charges.[7]
WSB-TV also said that "whistleblowers are coming forward about patients who were attacked, restrained and overmedicated." The news team is tracking "complaints and lawsuits from across the country that sounds familiar for what we've been hearing for weeks from former patients and families of Lakeview behavioral health in Peachtree Corners. We found new state investigations, whistleblowers and lawyers all demanding action." Further, whistleblowers from Gwinnett County in Georgia and across the country "are speaking out about troubles at Acadia Healthcare." Police are investigating crimes ranging from rapes to abuse to fraud. Police officers responded to Lakeview 215 times in the past year while firefighters were called more than 150 times.[8]
Conaway says there could be thousands who suffered. On 27 March 2019, Conaway, from the law firm, Faddoul, Cluff, Hardy, and Conaway, also told KOB 4 News, "We currently filed seven lawsuits in the last week and we anticipate filing 10 or 11 more in the next two to three weeks." This followed the closure of Acadia's Desert Hills hospital in New Mexico.[9]
Acadia is not the only behavioral hospital chain in trouble. The Stock Daily Dish reported a lawsuit filed against Centennial Hills Hospital Medical Center in Las Vegas, Nevada, and its owner, Universal Health Services (UHS.) The plaintiff, identified as Jane Doe, alleges the facility failed to protect her from a psychiatric patient who was left unguarded and attempted to sexually assault her. The assailant had previously been found incompetent on a charge of open and gross lewdness after he exposed his genitals and started masturbating in front of a female victim in 2009, according to court records. Centennial Hospital previously settled two lawsuits involving a certified nursing assistant who sexually assaulted patients. [10]
In 2015, the hospital reached an undisclosed settlement in a civil case involving a nursing assistant, Steven Farmer, sexually assaulting a patient.  In February 2014 he was convicted of sexual assault and other charges for victimizing five female patients in 2008 and is serving 30 years in prison.[11] Another sexual assault victim of Farmer's also sued the hospital and reached a settlement in September 2013.[12]
In Georgia, UHS Inc. announced it has reached a tentative agreement to resolve an investigation into it by the US Justice Department related to one of its behavioral-health hospitals.[xiii]
In the UK, where UHS owns another chain of behavioral hospitals, a coroner's inquest determined a patient, Izzy O'Hare, aged 20 had accidently strangled herself to death, even though she was being monitored every five minutes by staff at UHS's Cygnet Alders Clinic in Gloucester, England.  O'Hare, an artist, managed to strangle herself between two of those checks in the early hours of November 14 last year. She had had years of failed psychiatric treatment and had self-harmed on 29 previous occasions at the Alders Clinic. On seven of those occasions she had been so badly affected that she needed oxygen to be revived.[14]
On November 14, 2019, media reported that the UK oversight agency, Care Quality Commission (CQC) had put in "special measures" at UHS's Cygnet Acer Clinic in Derbyshire. Urgent conditions were put in place which included an immediate halt to admissions. CQC's deputy chief inspector of hospitals Dr. Kevin Cleary said the care at the hospital "fell well below" the standard that people should expect to receive. He said: "The number of incidents of self-harm by patients had increased in the three months leading up to our inspection and almost half of the incidents involved patients using a ligature." The Derbyshire Live online news headlined their story, "Patients banging on windows to get staff's attention at Cygnet hospital."[15]
It also reported the case of a man who alleged he was beaten up by staff at another Cygnet-owned facility in Cygnet Hospital Kewstoke on Somerset, England. In September, the Derby Telegraph covered this story in which Hugo Allen, who works for Rolls Royce, alleged he was punched in the jaw.  Two members of the staff were suspended over the incident. Allen said, "On one occasion I remember being stood in a doorway with my bedroom behind me and the hallway in front of me.
"The next thing I remember is three quick punches to the head and then I was punched around the whole room, basically, from the door to behind my bed until I was on the floor."
Police have launched an investigation after the alleged abuse. [16]
Allen said he was injected with sedatives on many occasions while at the hospital and that there was a culture of sedating patients.[17]
Mr. Allen's mother, Lee-ann Spencer, who is a former Derbyshire police officer, said she was told by a social worker and Mr. Allen's ward manager that another member of staff said they saw the physical abuse on at least one occasion and reported it to management.[18]
Yet another patient, a 34-year-old woman, at the same facility alleged she was left shaking and terrified as two male "nurses" dragged her down the corridor by her arms and slammed her against a bedroom door on March 28, 2019. She complained to Cygnet bosses about the way she was treated.
They looked at the CCTV, upheld her complaint that she was "inappropriately restrained," and cut ties with the two agency staff responsible.
She also alleged that on one occasion she refused to take sedative medication because she did not feel agitated. Instead of explaining why it was necessary, she claimed a nurse and five other staff members simply forced her to take it. She stated: "They grabbed me and pinned me face-down on the bed, the male nurse pulled my underwear down and injected me with a drug much stronger than the one I was prescribed, which made me incredibly confused and sleepy."[19]
On August 14, 2019, media also reported that Cygnet had had eight sites now rated as inadequate by the CQC.[20] While Cygnet defended the claims made against its Acer Clinic in Chesterfield, Dr. Kevin Cleary, deputy chief inspector of hospitals (and lead for mental health) at the CQC, stated: "The service being provided was not safe and that is why we have taken action to suspend admissions to the service and placed the service in to special measures."[21]
The Financial Times in the UK also reported that private providers of "mental health," such as Acadia and UHS are "coming under scrutiny following a series of scandals at hospitals across the country." Labour leader Jeremy Corbyn has pledged to halt private sector involvement in the country's National Health Service (NHS). About 25 percent of England's psychiatric hospital beds are owned by private companies and about £1.8bn ($2.3 bn) of the £13.8bn ($17.7 bn) spent by the NHS on mental health "care" in 2018, including non-hospital services, went to the private sector. The Times pointed out that the CQC rated the Priory's Ellingham Hospital, in Attleborough, Norfolk, owned by Acadia Healthcare, "inadequate" after it found that conditions, which included wards for children and adolescents, were "unacceptable." Another two of the 53 facilities owned by the Priory/Acadia in England are rated inadequate and a further six require improvement, according to the CQC. [22]
The Times further reported, "Earlier this year Cygnet, which runs 140 services across the UK, closed a psychiatric unit in Durham after the BBC's Panorama filmed staff abusing patients. It has since closed another hospital while a further five require improvement and three are rated inadequate by the CQC."[23] UHS owns Cygnet.
Meanwhile, WBNS 10 TV reported yet another chain of psychiatric facilities under scrutiny. Sequel Pomegranate in Columbus, Ohio is at risk of having its license revoked due to a nurse improperly restraining, punching, and hitting a child. The incident was caught on video. The Ohio Department of Mental Health and Addiction Services substantiated the allegations after reviewing video of the incident. Owned by Sequel Youth & Family Services, the facility has been under investigation by the local TV news station, with its findings prompting the Department and Franklin County Children Services to begin additional unannounced visits to the psychiatric facility for teens ages 12 to 17.
According to 10 News, "It was during one of those unannounced visits two weeks ago that inspectors said that they found they called 'substantiated findings of a significant nature.' The report says that on Oct. 25, while attempting to restrain a child, licensed practical nurse Valencia Simpson "wrapped her left arm around a patient's neck," "took the patient to the floor," "kicked," and "appeared to strike the patient five times with a closed fist in the face/head region." The child had sustained a concussion a month prior. Two other staffers were also named: Elizabeth Spellman, a mental health advocate, is accused of improperly restraining the child and pushing her head against a wall. A registered nurse, Njinju Fogap, is accused of failing do an assessment or check for vital signs afterwards.[24]
The estate of a Wall Street investment banker has also filed a wrongful death lawsuit against a private psychiatric facility, Silver Hill Hospital in New Canaan, Connecticut, alleging that hospital staff failed to act when he wrote his own obituary on a staff iPad and then took his own life only days later. The lawsuit filed on behalf of the estate of Leo J. Civitillo also charges that hospital staff failed to do supervised bed checks, allowed an employee of his to walk into the hospital with an order of malaria pills he eventually used to kill himself, and falsified records to cover up staff errors. Hospital records alleged that bed checks on 17 February were done at 1 a.m., 3 a.m., 5 a.m. and 7 a.m. The staff notes indicted that he had been checked each time and was sleeping and had no issues.
It was later determined when state Department of Public Health officials investigated the death more than a year later that the 7 a.m. check hadn't been done. The lawsuit alleges that the records were deliberately falsified. According to The Hartford Courant, "Hospital officials later told DPH investigators that the staff member who was supposed to have done those bed checks and didn't was fired immediately." An autopsy by the Office of the State Medical Examiner later ruled his death a suicide by acute chloroquine (ingredient found in malaria pills) intoxication. An employee of Civitillo brought the pills to Silver Hill Hospital along with a pill crusher and wasn't questioned about it by any hospital staff.[25] The non-profit facility has 15 board-certified psychiatrists on staff.[26] It is better known as a place that celebrities such as Billy Joel, Mariah Carey, Jon Hamm and Rita Hayworth went for alcohol and drug rehabilitation stints. It charges as much as $10,000-$15,000 a day.[27]
CCHR has written a report on the U.S. and UK for-profit psychiatric abuse and urges patients or their families and whistleblowers to report any incident of assault, patient endangerment or fraud committed in for-profit or privately-owned psychiatric industry.
References:
[1] "US corporations expand across NHS mental healthcare: One in eight inpatient beds in England provided by American companies," The Financial Times, 7 Nov. 2019, https://www.ft.com/content/4f428fc8-fefe-11e9-b7bc-f3fa4e77dd47
[2] https://medcitynews.com/2019/07/uhs-agrees-to-127m-doj-to-settle-behavioral-health-investigation/
[3] https://www.cchrint.org/2019/08/13/multi-million-dollar-fines-insufficient-to-curb-fraud-patient-sexual-other-abuses/
[4] https://www.cchrint.org/2019/04/26/a-z-update-on-for-profit-psychiatric-industry-abuse/
[5] "Monitors report neglect, sex, dirt at kids facility in Northwest Arkansas," Arkansas Online, 10 Nov. 2019, https://www.arkansasonline.com/news/2019/nov/10/monitors-report-neglect-sex-dirt-kids-facility/?latest
[6] Transcript, WSB-ATL (ABC) 11 Nov. 2019, http://mms.tveyes.com/PlaybackPortal.aspx?SavedEditID=eea773f6-1a00-4d26-87cf-185aa2e5e219
[7] Transcript, WSB-ATL (ABC) 11 Nov. 2019, http://mms.tveyes.com/PlaybackPortal.aspx?SavedEditID=eea773f6-1a00-4d26-87cf-185aa2e5e219
[8] http://mms.tveyes.com/PlaybackPortal.aspx?SavedEditID=affa655c-9115-41f8-8b6a-edad76dfbee8
[9] "Multiple lawsuits claim physical and sexual abuse at Desert Hills, Acadia Healthcare,"KOB 4, 27 Mar. 2019, https://www.kob.com/albuquerque-news/multiple-lawsuits-claim-physical-and-sexual-abuse-at-desert-hills-acadia-healthcare/5293333/
[10] "Woman sues Las Vegas hospital over attempted sexual assault," Stock Daily Dish, https://stockdailydish.com/woman-sues-las-vegas-hospital-over-attempted-sexual-assault/
[11] "Woman sues Las Vegas hospital over attempted sexual assault," Stock Daily Dish, https://stockdailydish.com/woman-sues-las-vegas-hospital-over-attempted-sexual-assault/;  "Hospital knew nurse convicted of sexual assault was a danger, lawsuit claims," Las Vegas Review-Journal, 1 Jun. 2015, https://www.reviewjournal.com/local/local-las-vegas/hospital-knew-nurse-convicted-of-sexual-assault-was-a-danger-lawsuit-claims/
[12] "Woman sues Las Vegas hospital over attempted sexual assault," Stock Daily Dish, https://stockdailydish.com/woman-sues-las-vegas-hospital-over-attempted-sexual-assault/
[13] "IN BRIEF: Universal Health Services to settle DOJ hospital probe in Georgia," Reuters, 7 Nov. 2019, https://www.reuters.com/article/health-universalhealth/in-brief-universal-health-services-to-settle-doj-hospital-probe-in-georgia-idUSL2N27P004
[14] "Artist died despite checks every five minutes in mental health unit," Cornwall Live, 6 Nov. 2019,
https://www.cornwalllive.com/news/cornwall-news/artist-died-despite-checks-every-3507477
[15] "Patients banging on windows to get staff's attention at Cygnet hospital," Derbyshire Live, 14 Nov. 2019, https://www.derbytelegraph.co.uk/news/local-news/patients-banging-windows-staffs-attention-3533926
[16] "Two hospital staff suspended over claims they beat up Derby patient," Derby Telegraph/Derbyshire Live, 4 Sept. 2019, https://www.derbytelegraph.co.uk/news/derby-news/cygnet-kewstoke-nash-abuse-allegations-3292990
[17] "Woman 'thrown against door' at same hospital where Derby man 'badly beaten up,'" Derby Telegraph/Derbyshire Live, 23 Sept. 2019, https://www.derbytelegraph.co.uk/news/local-news/cygnet-hospital-kewstoke-3332605
[18] "Two hospital staff suspended over claims they beat up Derby patient," Derby Telegraph/Derbyshire Live, 4 Sept. 2019, https://www.derbytelegraph.co.uk/news/derby-news/cygnet-kewstoke-nash-abuse-allegations-3292990; "Patients banging on windows to get staff's attention at Cygnet hospital," Derbyshire Live, 14 Nov. 2019, https://www.derbytelegraph.co.uk/news/local-news/patients-banging-windows-staffs-attention-3533926
[19] "Woman 'thrown against door' at same hospital where Derby man 'badly beaten up,'" Derby Telegraph/Derbyshire Live, 23 Sept. 2019, https://www.derbytelegraph.co.uk/news/local-news/cygnet-hospital-kewstoke-3332605
[20] "Private provider sees eighth site rated 'inadequate,'" HSJ, 14 Nov. 2019, https://www.hsj.co.uk/mental-health/private-provider-sees-eighth-site-rated-inadequate/7026367.article
[21] "CQC inspection report paints 'inaccurate picture', says Cygnet," Laing Buisson News, 14 Nov. 2019, https://www.laingbuissonnews.com/healthcare-markets-content/news-healthcare-markets-content/cqc-inspection-report-paints-inaccurate-picture-says-cygnet/
[22] "US corporations expand across NHS mental healthcare: One in eight inpatient beds in England provided by American companies," The Financial Times, 7 Nov. 2019, https://www.ft.com/content/4f428fc8-fefe-11e9-b7bc-f3fa4e77dd47
[23] "US corporations expand across NHS mental healthcare: One in eight inpatient beds in England provided by American companies," The Financial Times, 7 Nov. 2019, https://www.ft.com/content/4f428fc8-fefe-11e9-b7bc-f3fa4e77dd47
[24] "State threatens to revoke Sequel Pomegranate's license after staff restrains, hits child," WBNS 10 News, 8 Nov. 2019, https://www.10tv.com/article/state-threatens-revoke-sequel-pomegranates-license-after-staff-restrains-hits-child-2019-nov
[25] "Lawsuit filed against celebrity rehab hospital in New Canaan alleges investment banker died from overdose after writing his own obituary on iPad," Hartford Courant, 8 Nov. 2019, https://www.courant.com/news/connecticut/hc-news-silver-hill-suicide-lawsuit-20191108-j4xd6boijveqvkmhji5y2bspd4-story.html
[26] https://silverhillhospital.org/what-we-treat/
[27] "Lawsuit filed against celebrity rehab hospital in New Canaan alleges investment banker died from overdose after writing his own obituary on iPad," Hartford Courant, 8 Nov. 2019,  https://www.courant.com/news/connecticut/hc-news-silver-hill-suicide-lawsuit-20191108-j4xd6boijveqvkmhji5y2bspd4-story.html