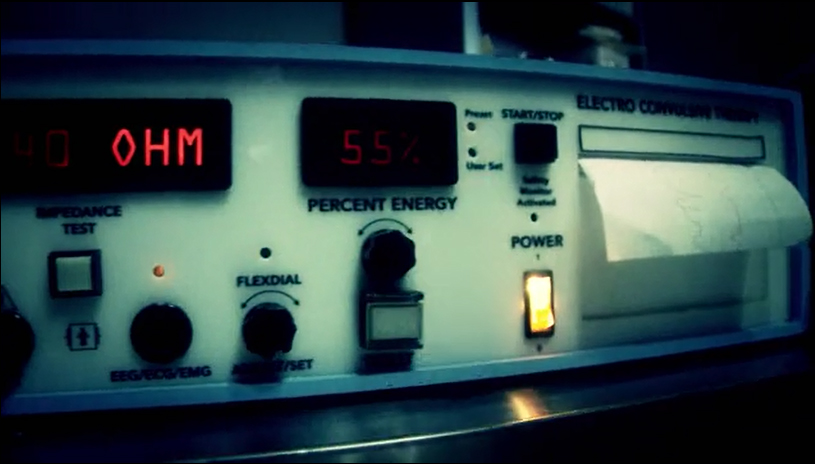 "Essentially psychiatrists are marketing the idea to prescribe ECT off-label because the FDA does not regulate their practices, no matter how damaging they may be. In reality, it is not about patients but profits." — Jan Eastgate, President CCHR International
CCHR investigation also finds potential dangerous billing for ECT
By CCHR International
The Mental Health Industry Watchdog
August 29, 2018
The mental health watchdog group Citizens Commission on Human Rights (CCHR) is warning insurance companies, including Medicaid, to be alert to potential fraudulent claims for the use of electroconvulsive therapy — electroshock treatment (ECT) — for conditions not cleared by the Food and Drug Administration (FDA). Such claims could be putting patients at additional risk from the ECT device that delivers up to 460 volts of electricity to the brain causing a grand mal seizure. The device is currently under scrutiny over the FDA's failure to meet Congressional mandates to ensure the high-risk Class III ECT devices are proven safe and effective.
A state Patient Safety Authority report on ECT reveals an anesthesiologist and nurse reported burns to skin and hair during the ECT procedure. In one report of a fire, "a bright flash and flames were noted on the right side of the patient's head at the instant that the ECT shock was given. Though the flames were quickly extinguished, the patient experienced first- and second-degree burns on one ear and first-degree burns on the forehead above one eye."[1]
The FDA reports serious adverse reactions linked to ECT that includes brain damage, memory loss, cognitive damage, cardiovascular complications and deaths, including suicide.[2]  Riding on the tragedies of recent celebrity suicides, one renowned ECT advocate, with ties to the two manufacturers of the device, is shamelessly claiming ECT is "underutilized," and it is "easier to get a gun than a prescription for ECT." Yet, based on Texas reports of ECT usage and death, an estimated 300 ECT recipients may die each year, including by suicide likely prompted by the ECT. In one study, the suicide rate linked to ECT was a whopping 27 percent, CCHR reports.
In April this year, a Melbourne, Australia, coroner ruled a suicide following ECT was preventable because the treatment had imposed further pain, discomfort, stress and a sense of hopelessness in the 62-year-old grandfather who did not want to undergo ECT but was forced to involuntarily.[3]
Despite damaging and long-term side effects, and without clinical trials proving safety, the FDA has allowed the device to stay on the market for the treatment of six alleged disorders. Yet CCHR says psychiatrists have prescribed ECT way outside these parameters, placing even more patients at risk.
The Centers for Medicare and Medicaid Services (CMS) covers treatment for about three disorders, but the dangerous device is used to prescribe "off-label" (not FDA-approved) conditions for which private insurance, Medicaid and Medicare can be billed.
Dr. Charles Kellner, professor in the department of psychiatry at the Icahn School of Medicine at Mount Sinai, estimates that if the FDA limits the use of the ECT device, based on a proposal it made in 2015, it could reduce the 100,000 Americans being electroshocked each year by 40 percent, and insurance companies may exclude "off-label use of ECT, malpractice insurance companies [could] refuse to cover doctors who provide it, or hospital administrators [could] prohibit their ECT providers from administering it."
Jan Eastgate, president of CCHR International, says that essentially psychiatrists are marketing the idea to prescribe ECT off-label because the FDA does not regulate their practices, no matter how damaging they may be. She said, "In reality, it is not about patients but profits, with a potential 40 percent loss representing a $2.16 billion financial loss to the annual shock treatment industry."
CCHR's ongoing investigation shows ECT is being used off-label and possibly insurance companies being billed to treat autism, Post Traumatic Stress Disorder, chronic pain, addiction and Alzheimer's disease and dementia — the latter both conditions characterized by cognitive or memory deterioration that ECT can exacerbate. Astoundingly, CCHR says, patients testify that ECT destroys memory, yet it is being used experimentally to eradicate "painful memories."
Eastgate further states: "Psychiatrists try to pass off severe and debilitating memory loss from ECT as transient while acknowledging it as being capable of wiping out memory."
She also cited a group of researchers at Rutgers University that have experimented in using ECT to erase fear memories of being shocked in rats.[4]
Studies reported on clinicaltrials.gov show that ECT being given to those with Alzheimer's disease using a U.S. ECT device, which has yet to be FDA-approved by clinical trial, as safe.[5] Says Eastgate, "Frail elderly people, already disturbed by failing memory and cognitive deterioration are being subjected to the violence of electroshock, renowned for decades to harm memory and cause premature death in the elderly."
Other studies on the government clinical trials website show that Johns Hopkins University and Johns Hopkins Bloomberg School of Public Health sponsored a study aimed at "decreasing" (not eliminating) unmodified ECT being administered at India's Chhatrapati Shahuji Maharaj Medical University hospital. Banned in India only last year, unmodified ECT, which is administered without anesthetic and muscle relaxer, can result in a fractured spine and death. In the 2012 study, anesthetic was offered to patients, hypothesizing that the added cost would not be prohibitive to the hospital, while study subjects were monitored for occurrences of "fractures and dislocations," among other adverse effects in the group not given anesthetic.
Reportedly no longer practiced in the U.S. because of the potential lethal risk, unmodified ECT is still used in developing and poor countries, despite the United Nations committee on torture condemning it as torture and ill-treatment.[6]
Yet the U.S. Journal of ECT published a study about unmodified ECT in Pakistan, concluding that "although administering ECT without anesthesia is not desirable, in the face of severe economic constraints, it is often necessary." [Emphasis added]
The editorial board of the journal includes a divisional director of the U.S. National Institute of Mental Health (NIMH) who oversees approximately $400 million in research funds and a prolific administrator and researcher of ECT in the U.S., who was among other high-profile ECT psychiatrists that issued a positioning statement in 2013 claiming that unmodified ECT could be performed only under "exceptional circumstances."
The Journal's editorial members have also included several psychiatrists that own a U.S. ECT device company which distributes the device to more than 60 countries, many delivering electroshock without anesthetic or muscle relaxant, including Japan.
"Unmodified ECT is a moot point," Eastgate adds. "You can't replace one torture with another — ECT withanesthetic. Doctors cannot claim that electric shock on prisoners is torture, but if given to patients in a hospital or outpatient clinic with an anesthetic, that torture becomes therapy. It's akin to knocking a person unconscious before battering them then claiming it's not grounds for assault because they were 'asleep.' Under both circumstances, the person is going to wake up damaged. The whole thing is torture and the electroshock procedure and any of its offshoots need to be banned."
CCHR says Congress should be investigating any complicity between FDA officials, psychiatrists and ECT device makers that has allowed a high-risk Class III device to remain on the market. In the meantime, Medicare, Medicaid and private insurance companies need to be alert to the off-label recommendations for ECT and not approve these. CCHR's online petition continues to gain increasing support for a total ban.
References:
[1] "Skin Burns and Fires during Electroconvulsive Therapy Treatments," PA Patient Safety Authority, Patient Saf Advis 2007 Mar;4(1):25-6, http://patientsafety.pa.gov/ADVISORIES/Pages/200703_25.aspx.
[2] FDA ECT Exec Summary, Jan. 2011, page 15; https://www.cchrint.org/2016/03/10/stop-fdas-plan-for-ect-treatment/.
[3] https://www.theage.com.au/national/victoria/grandfather-forced-to-undergo-ect-before-preventable-death-20180418-p4zacy.html.
[4] "Can We Erase Painful Memories with Electroconvulsive Therapy?" Harvard University Magazine, 1 Oct. 2017, http://sitn.hms.harvard.edu/flash/2017/can-erase-painful-memories-electroconvulsive-therapy/.
[5] https://clinicaltrials.gov/ct2/show/NCT02438202.
[6] "Torture and other cruel, inhuman or degrading treatment or punishment," United Nations, 28 July 2008.