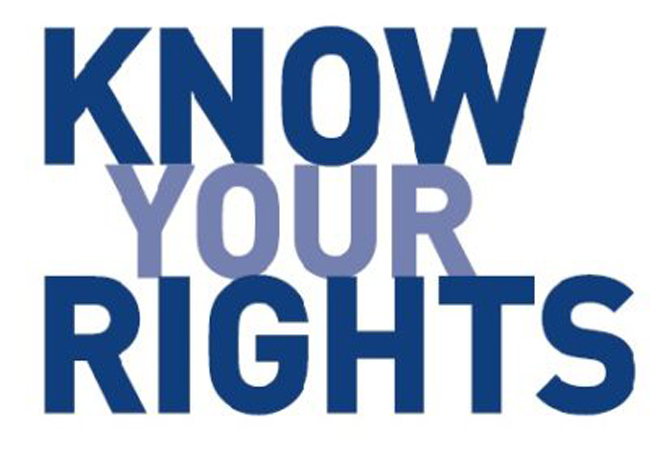 "CCHR is the only mental health watchdog organization offering such a comprehensive service to the public, providing the factual, informational tools parents need to make informed decisions about a child's mental health."
By Kelly Patricia O'Meara
Published by CCHR International
The Mental Health Industry Watchdog
November 30, 2016
With nearly eight-and-a-half-million children in the U.S. taking psychiatric drugs, the Citizens Commission on Human Rights (CCHR), has launched a "Parents Know Your Rights" campaign in order to give parents and caregivers factual information about the drugs being prescribed to children.
First, it is important to know that contrary to the false information being disseminated by the psycho-pharmaceutical industry, there is no scientific or medical test which can detect and confirm  any diagnosis of "mental disorder," least of all Attention Deficit Hyperactivity Disorder (ADHD). In fact, according to the National Institutes of Health's (NIH) Consensus Statement: "We do not have an independent, valid test for ADHD," and "there are no data to indicate that ADHD is due to a brain malfunction."[1]
Furthermore, former Director of National Institute of Mental Health (NIMH), Thomas Insel, explained that the American Psychiatric Association's (APA) diagnosing manual—the Diagnostic and Statistical Manual of Mental Disorders (DSM-5)—"is at best a dictionary, creating a set of labels and defining each." Insel further said of the DSM-5 that "the weakness is its lack of validity. Unlike our definitions of ischemic heart disease, lymphoma, or AIDS, the DSM diagnoses are based on a consensus about clusters of clinical symptoms, not any objective laboratory measure."[2]
The NIMH, billed as the premier mental health research facility in the world, admits there are no known objective tests (genetic test, brain scans, X-Ray or blood work) which reveal any brain abnormality for even one of the more than 300 psychiatric diagnoses. Yet, remarkably, this fact has not stopped the psycho-pharmaceutical industry from labeling and drugging America's children.
According to IMS Health Vector One National database (the most reliable source of prescribing data in the United States), 8.4 million children in the U.S., alone, are taking psychiatric mind-altering drugs. According to the CDC, approximately 11% of children 4-17 years of age (6.4 million) have been diagnosed with ADHD.[3] And information from IMS Health shows that 4.4 million children and adolescents are taking ADHD drugs which double the risk of developing heart problems.[4]
The drug "treatments" for ADHD, (Amphetamines, Methylphenidate) according to the Drug Enforcement Administration (DEA) are Schedule II (high potential for abuse) and are in the same class of substances as cocaine, morphine and opium.[5] Furthermore, the drugs prescribed to "treat" ADHD carry more than 60 international drug regulatory agency warnings, including heart problems, cardiovascular problems, hallucinations, violence, addiction or dependence, mania or psychosis, depression, suicide risk and death, to name a few.
Despite these life-threatening warnings associated with the "treatments," the drugging continues unabated and the age breakdown for all psychiatric drugs is heartbreaking.
0-1 Years         274,804
2-3 Years         370,778
4-5 Years         500,948
6-12 Years       4,130,340
13-17 Years     3,617,593
Information from IMS, Vector One: National (VONA) and Total Patient Tracker (TPT) Database for 2013 shows that 188,899 0-5 year olds (most of whom have not yet entered kindergarten) are taking ADHD drugs.[6]  And the price tag for ADHD drugs for all ages taking them, more than ten million Americans, is $11.2 billion.[7]
Among the warnings associated with psychiatric drugs:
ADHD Drugs: 60 drug regulatory warnings, including heart problems, mania/psychosis, cardiovascular problems, violence/hostility/aggression, seizures/convulsions, suicide and death.
Antidepressants: 160 drug regulatory warnings, including heart problems, birth defects, Serotonin Syndrome, hostility/violence/aggression, self-harm and mania/psychosis.
Antipsychotics: 94 drug regulatory warnings, including heart problems, weight gain, involuntary movements or movement disorders, stroke, seizures/convulsions and diabetes.
Anti-Anxiety Drugs: 38 drug regulatory warnings, including addiction/withdrawal symptoms, cognitive impairment, amnesia, depression, hallucinations and suicide risk.
In an effort to provide accurate information to parents and caregivers, CCHR has made available on its website (www.cchrint.org) helpful information regarding facts about psychiatric diagnosing, including a psychiatric drug search engine containing 386 international drug regulatory warnings, 429 studies and over 400,000 adverse reaction reports filed with the U.S. FDA on psychiatric drugs.
CCHR is the only mental health watchdog organization offering such a comprehensive service to the public, providing the factual, informational tools parents need to make informed decisions about a child's mental health. With the ever-increasing number of children being diagnosed with mental disorders, it becomes imperative for parents to educate themselves about the truth of psychiatric diagnosing and the dangerous, even life-threatening, consequences of psychiatric drugs "treatments."
Kelly Patricia O'Meara is an award-winning former investigative reporter for the Washington Times' Insight Magazine, penning dozens of articles exposing the fraud of psychiatric diagnosis and the dangers of the psychiatric drugs—including her ground-breaking 1999 cover story, "Guns & Doses," exposing the link between psychiatric drugs and acts of senseless violence. She is also the author of the highly acclaimed book, Psyched Out: How Psychiatry Sells Mental Illness and Pushes Pills that Kill. Prior to working as an investigative journalist, O'Meara spent sixteen years on Capitol Hill as a congressional staffer to four Members of Congress. She holds a B.S. in Political Science from the University of Maryland.
References:
[1] "NIH Consensus Report Highlights Controversy Surrounding ADHD Diagnosis and Stimulant Treatment," Ethical Human Sciences and Services, Vol. 1, No. 1, 1999, http://breggin.com/wp-content/uploads/2005/01/nihconsensus.pbreggin.1999.pdf.
[2] Thomas Insel, "Transforming Diagnosis," National Institute of Mental Health, 29 Apr 2013, https://www.nimh.nih.gov/about/directors/thomas-insel/blog/2013/transforming-diagnosis.shtml.
[3] Attention-Deficit / Hyperactivity Disorder (ADHD), Data and Statistics, Children with ADHD, Centers for Disease Control and Prevention, http://www.cdc.gov/ncbddd/adhd/data.html, accessed 30 Nov 2016.
[4] Dalsgaard S, et al., "Cardiovascular safety of stimulants in children with attention-deficit/hyperactivity disorder: a nationwide prospective cohort study," J Child Adolesc Psychopharmacol, Aug 2014, https://www.ncbi.nlm.nih.gov/pubmed/24956171; IMS, Vector One: National (VONA) and Total Patient Tracker (TPT) Database, Year 2013, Extracted April 2014.
[5] Drug Scheduling, Drug Enforcement Administration, https://www.dea.gov/druginfo/ds.shtml, accessed 30 Nov 2016; "Drugs of Abuse, 2015 Edition, A DEA Resource Guide," Drug Enforcement Administration, 2015, https://www.dea.gov/pr/multimedia-library/publications/drug_of_abuse.pdf.
[6] IMS, Vector One: National (VONA) and Total Patient Tracker (TPT) Database, Year 2013, Extracted April 2014.
[7] "Medicines Use and Spending in the U.S.: A Review of 2015 and Outlook to 2020," IMS Institute for Healthcare Informatics, Apr 2016.