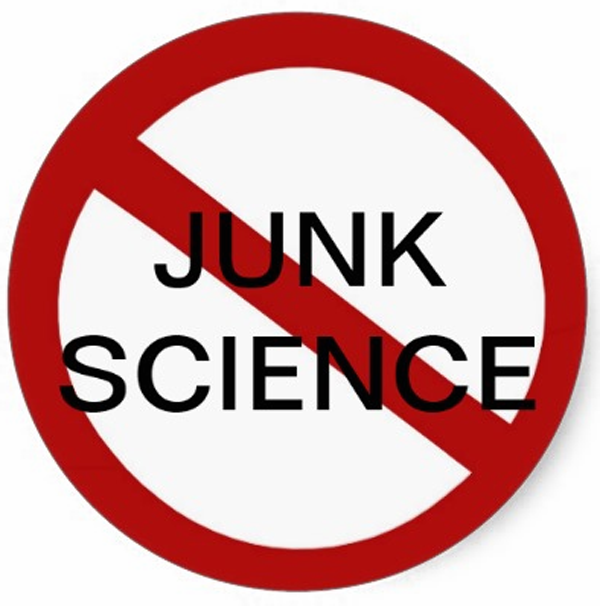 "

Rep. Murphy's most glaring faux pas is when he states 'I'm talking about an illness. I'm talking about a medical problem, I'm talking about a brain disease....' As a clinical psychologist, Rep. Murphy certainly must be aware that there is no mental disorder proven to be 'disease'.

"
By Kelly Patricia O'Meara
July 8, 2014
In a July 5th Wall Street Journal article titled, "Q&A: With Mental Health Bill, Lawmaker Tries to Stem Gun Violence," Rep. Tim Murphy (R., Pa.) reveals the reasons why his mental health legislation (The Helping Families In Mental Health Crisis Act) should find its way into the nearest garbage can.
During the Q&A with the Journal's Michelle Hackman, Rep. Murphy makes several statements that not only demonstrate his complete lack of understanding of mental disorders (still spewing the mental disorder junk science as disease), but also provides the true nature of the kind of "help" intended by his legislation.
Rep. Murphy's most glaring faux pas is when he states "I'm talking about an illness. I'm talking about a medical problem, I'm talking about a brain disease.…"  As a clinical psychologist, Rep. Murphy certainly must be aware that there is no mental disorder that is a "disease" of the brain.
The lawmaker must be aware that even the National Institute of Mental Health (NIMH) director, Thomas Insel, pronounced that nonsense dead when he said of the American Psychiatric Association's (APA) billing bible, the Diagnostic and Statistical Manual of Mental Disorders (DSM) that "the weakness of the manual is its lack of validity." The DSM lacks science. There is no scientific proof that any mental disorder is an objective, confirmable abnormality of the brain.
Apparently factual scientific information is just a small inconvenience to be ignored when there's so much "helping" that needs to be done, as Rep. Murphy also appears to be unaware of the known serious, and even deadly, adverse reactions associated with psychiatry's chemical "treatments."
For example, Hackman asks Rep. Murphy, "How far does this bill go in not giving people a choice in getting treatment?" Rep. Murphy replies that "The people who have severe mental illness, who have hallucinations, delusions, paranoia… these people don't even realize that their symptoms are a problem."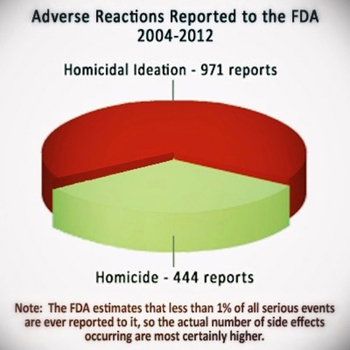 In an attempt to bolster his point, Rep. Murphy uses examples of the 2011 shooting in Tucson, Az. by Jared Loughner, the May 2014 shooting in Santa Barbara, Ca. by Elliot Rodger, and the 2012 shooting by Adam Lanza at Newtown, Ct.
The problem with Rep. Murphy's response is that it is known that all three of these shooters received mental health services at some point prior to the violent act, and two of them were prescribed psychiatric drugs as "treatment." The Santa Barbara shooter, Elliot Rodger, had received mental health services for long periods of his life and had been prescribed, and was taking, Xanax and Vicodin at the time of the shooting.
Xanax, a tranquilizer, has side effects that include hostility, hallucinations and unusual thoughts and behavior. The side effects of Vicodin, a narcotic, include confusion and unusual thoughts or behavior. Not surprisingly, Rep. Murphy fails to address the possibility that the psychiatric drugs prescribed to Rodger actually could be responsible for the deadly behavior.
As for Adam Lanza, very little is known about the mental health "treatment" received in the last five years of his life. Lanza's mental health records for the five years leading up to the shooting have not been made public. However, it is known that Lanza began receiving mental health services from a very young age. The last known mental health "treatment" was provided by the Yale Child Study Center, where he was prescribed the antidepressants Celexa and Lexapro, which both carry adverse reactions which include the Black box warnings for increased risk of suicidality, hostility, mood or behavior changes and aggression and agitation.
At a minimum, Rep. Murphy has provided inaccurate information about two of the shooters he's peddling as examples of individuals who could have benefited from mental health "treatment."
Contrary to Rep. Murphy's assertions, Rodger and Lanza appear to be examples of a failed mental health "treatment" regimen, not a lack of it.
In an attempt to bolster his point that increased mental health services are necessary, Rep. Murphy actually lets the cat out of the bag. In using the above shooters as examples, Rep. Murphy then explains, "I would say, in those cases, do you think, that those young men should have been compelled to go on treatment?" There you have it. Rep. Murphy isn't suggesting that the mentally ill get treatment, but, rather, "go on" treatment—to go on psychiatric drugs that are known to cause violent behavior.
Using the names of shooters who are examples of failed mental health treatment, cheerleading for increased psychiatric drugging that may actually cause violent behavior and providing inaccurate information about the nature of mental illness are more than enough reasons to trash this legislation.
—
Kelly Patricia O'Meara is an award-winning former investigative reporter for the Washington Times' Insight Magazine, penning dozens of articles exposing the fraud of psychiatric diagnosis and the dangers of the psychiatric drugs—including her ground-breaking 1999 cover story, "Guns & Doses," exposing the link between psychiatric drugs and acts of senseless violence. She is also the author of the highly acclaimed book, Psyched Out: How Psychiatry Sells Mental Illness and Pushes Pills that Kill. Prior to working as an investigative journalist, O'Meara spent sixteen years on Capitol Hill as a congressional staffer to four Members of Congress. She holds a B.S. in Political Science from the University of Maryland.