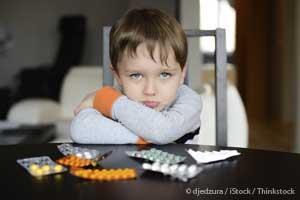 "But the diagnosis of mental illness in children is far from an exact science. Modern psychiatry has expanded its reach to the point that even the most normal of emotions and mental states now fall under one labeled 'disorder' or another." — Dr. Joseph Mercola
Mercola.com – May 7, 2014
By Dr. Joseph Mercola
There is big money to be made in prescribing medications to kids – especially when those medications are intended to be taken for life, as many psychotropic drugs are.
These drugs, which include stimulants, antipsychotics, and mood stabilizers, carry the risk of serious side effects, including, ironically, psychotic symptoms (like hearing voices or paranoia), aggressive behavior, hostility, seizures, heart attack, delayed puberty, and more.
Oftentimes the side effects are far worse than the conditions, such as attention deficit hyperactivity disorder (ADHD), for which they're prescribed, and rival illegal street drugs in terms of their dangerous risks to health.
In children, the long-term effects are often largely unknown, while in the short term, we've seen shocking increases in violent and aggressive acts committed by teens taking one or more psychotropic drugs.
The number of prescriptions for psychotropic drugs for US children more than doubled between 1995 and 2000, but a new investigation by the Denver Post revealed that foster children are prescribed such drugs at a rate 12 times higher than other children on Medicaid.1

This isn't a mistake… the high rates of psychotropic drug use among foster children and poor children is likely a direct result of drug company tactics that targeted doctors in the Medicaid program, influencing them to prescribe more drugs to these kids.
9 of the 10 Most Prescribed Drugs for Colorado Kids in Foster Care Are Psychotropics
The Denver Post investigation revealed that for foster children in the Medicaid program, nine out of the top 10 most prescribed drugs are psychotropics (compared to just one out of the top 10 drugs prescribed to non-foster children). In 2008, drug companies spent close to $800 million for sales reps to visit health care professionals specifically for antipsychotics and antidepressants.
Sales of antipsychotics alone topped $18 billion in 2011, which is more than sales of vaccines and triple the amount spent on such drugs in 2002, the Post reported. More than 1 million US kids now take antipsychotics each year, and tens of thousands of them are under the age of 5. According to the investigation:
"High rates of psychotropic drug use among poor and foster children didn't occur by mistake, government investigators say. Court documents filed in health care false-claims lawsuits show that drug companies closely tracked the prescribing habits of doctors in the Medicaid program, which pays the health care of the poor, including foster children."
What happens to kids once they become medicated at a very young age, during some of his or her key formative years? Do these children grow up never knowing who they really are? What passions they may have had if not under the drug's influence? And will they be able to quit when they are older, or will they be turned into life-long addicts? The answers to these questions are unknown, as are the effects of most of these drugs in children.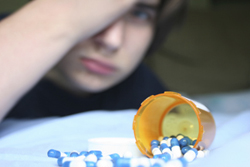 One in 13 US Schoolkids Takes Psychiatric Drugs
Data from the National Health Interview Survey revealed that increasing rates of psychiatric drug use among kids is not confined to Colorado alone. Across the US, 7.5 percent of children aged 6-17 take a prescribed medication to treat emotional or behavioral difficulties.2
Echoing the Denver Post investigation, the Health Interview Survey data also revealed that a higher percentage of children insured by Medicaid used psychiatric drugs, as did children in families whose income was below the poverty level.
Most Antipsychotics Prescribed to Medicaid Kids Are for Off-Label Uses
One study from Rutgers University found that at least three-quarters of children prescribed antipsychotics through Medicaid took them for off-label uses, which have not been approved by the US Food and Drug Administration (FDA).3 Among the most common conditions for which the drugs were prescribed were ADHD, conduct disorder, anxiety, and depression – none of which are FDA-approved for treatment with antipsychotics in children.
While a doctor can legally prescribe a drug for any use, even if it hasn't been FDA-approved, it's illegal for a drug company to advertise off-label uses or encourage a doctor to prescribe it as such. This, however, is precisely what many of them do, and billions of dollars in fines have been paid as a result. For instance:
Pfizer paid $2.3 billion for marketing fraud related to Bextra, Lyrica, and other drugs. Charges included marketing drugs to doctors for uses for which they had not been approved and giving kickbacks to doctors and other health care professionals for prescribing their drugs.
Pfizer hired 250 child psychiatrists to market its antipsychotic Geodon, even though it wasn't approved for use in children. This was Pfizer's fourth settlement numbering in the multimillions in less than a decade.
AstraZeneca settled for $520 million for trying to persuade doctors to prescribe its psychotropic drug Seroquel for unapproved uses including ADHD, sleeplessness, anxiety, and depression. Using Seroquel for improper use has been linked to an increased risk of death.
Johnson & Johnson paid $2.2 billion for illegal marketing of the drug Risperdal for unapproved uses in children. In addition to targeting more than 1,500 child psychiatrists, Johnson & Johnson also held a "Back to School Bash" marketing campaign that aimed to increase prescriptions of Risperdal in children via ice-cream parties and free snacks and lunches.
In 2012, GlaxoSmithKline (GSK) plead guilty in the largest health fraud settlement in US history. The company was fined $3 billion to resolve criminal and civil liability charges related to illegal drug marketing and withholding information about health hazards associated with its diabetes drug Avandia and others, including the antidepressant Paxil, which was illegally marketed to children and adolescents for everything from depression to shyness.
Eli Lilly paid $1.4 billion for promoting its antipsychotic Zyprexa for off-label uses, often to children.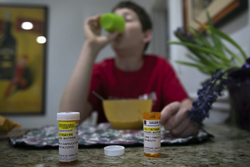 Why Are So Many Children Being Drugged?
The American Academy of Child & Adolescent Psychiatry (AACAP) states that up to 85 percent of children in the child welfare system meet the criteria for a psychiatric diagnosis.4  But the diagnosis of mental illness in children is far from an exact science. Modern psychiatry has expanded its reach to the point that even the most normal of emotions and mental states now fall under one labeled "disorder" or another.
They have been able to cleverly redefine mental illness with the use of the Diagnostic and Statistical Manual of Mental Disorders (DSM). This book is created by members of the American Psychiatric Association. You would think that diseases are put in this book after evaluating carefully executed scientific trials, but nothing could be further from the truth. Additions and changes to this manual are determined by votes by its members. This categorization is NOT based on science at all!
It is well-documented that psychiatric drugs in general, and atypical antipsychotics specifically, are misused across the board. Children as young as 18 months are now receiving antipsychotic drugs, despite the fact that the diseases they're designed to treat rarely develop before adolescence. So why are toddlers receiving these potent drugs? Sadly, one of the key reasons these drugs are used is their sedative effect. They're typically prescribed to control "disruptive" behavior – not to treat severe mental illness.
It's also come to light recently that the Harvard psychiatrists who invented the pediatric bipolar diagnosis were disciplined for conflicts of interest after it was revealed they'd all received millions of dollars in undeclared drug company monies.5  Even the AACAP admits "in many states there is a disproportionate number of children in foster care who receive psychotropic medication." Indeed, according to a 2010 study, an estimated 20 percent of children diagnosed with ADHD are actually misdiagnosed.6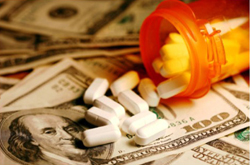 Has Your Doctor Been Paid by Drug Companies?
Beginning in Fall 2014, you will be able to determine if a health care provider you trust is actually on the drug industry's payroll, thanks to a new federal law that entails the following:
Drug and medical device companies will be required to report and disclose all payments (including stock options, research grants, knickknacks, consulting fees, travel expenses, and more) to physicians. Unfortunately, payments to nurses, physician assistants, and other medical professionals will not have to be disclosed
The information will be displayed in an online government database that you will be able to search
In the meantime, you can search ProPublica's database to see the disclosed payments made to physicians in your state. Many of the most prestigious universities, including Harvard, are now banning their staff from receiving money from drug companies for speaking, and this new disclosure requirement will hopefully push more institutions in that direction.
Breaking the drug industry's stranglehold on the conventional medical industry will not be easy — after all, the drug industry spends nearly twice as much on promotion as it does on research and development7 — but the tide is beginning to turn. Increasing numbers of people are now waking up to these harsh realities, and you, being among those who are informed, can help share this knowledge with others. More than 1.5 million people receive this newsletter, and together, we can make a huge difference.
The ultimate goal is to have a critical mass of people refuse the unnecessarily dangerous and counterproductive solutions currently offered by conventional medicine, as this will be the powerful stimulus to generate authentic change. You can also act now, on a personal level, by making the necessary lifestyle changes that will allow you to take control of your health, instead of leaving it in the hands of the drug industry – especially when it comes to your kids.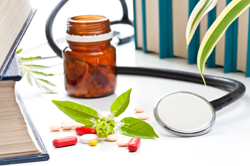 Alternatives to Drugs for Behavioral and Emotional Challenges in Children
If your child is suffering from an emotional or mental challenge, please seek help, but do so from someone who does not regard psychotropic drugs as a first line of defense. Please understand that behavioral problems in children – including what might appear to be serious mental disorders – are very frequently related to improper diet, emotional upset, and exposure to toxins.
Increasingly, scientific evidence shows that nourishing your gut flora with the beneficial bacteria found in traditionally fermented foods (or a probiotic supplement) is extremely important for proper brain function, and that includes psychological well-being and mood control. Dr. Natasha Campbell-McBride has successfully demonstrated the power and effectiveness of this theory. In her Cambridge, England clinic, she successfully treats children and adults with a wide range of conditions, including autism, ADD/ADHD, neurological disorders, psychiatric disorders, immune disorders, and digestive problems using the GAPS (Gut and Psychology Syndrome) Nutritional Program, which she developed.
Her GAPS theory – which is fully explained in her excellent book, Gut and Psychology Syndrome – is an elegant description of how such conditions can develop as a direct result of gastrointestinal toxicity. Another helpful tool is my three-part interview with a renowned children's health expert, the late Dr. Lendon Smith, on Non-Drug Treatment of ADD/ADHD. Here are a few additional guidelines to help you address underlying toxins in your child, without, or at least BEFORE, agreeing to any kind of drug therapy:
Severely limit or eliminate fructose from your child's diet, as sugar/fructose has been linked to mental health problems such as depression and schizophrenia.
Avoid giving your child ANY processed foods, especially those containing artificial colors, flavors, and preservatives. This includes lunchmeats and hot dogs, which are common food staples in many households.
Replace soft drinks, fruit juices, and pasteurized milk with pure water. This is HUGE since high fructose corn syrup is a primary source of calories in children.
Make sure your child is getting large regular doses of healthy bacteria, either with high-quality fermented organic foods and/or high-quality probiotic supplements.
Give your child plenty of high-quality, animal-based omega-3 fats like krill oil. Also, make sure to balance your child's intake of omega-3 and omega-6 fats, by simultaneously limiting their intake of vegetable oils.
Include as many whole organic foods as possible in your child's diet, both to reduce chemical exposure and increase nutrient content of each meal. See my nutrition plan for a comprehensive guide to healthful eating.
Also reduce or eliminate grains from your child's diet, especially wheat. Beyond the fact that even healthy organic whole grains can cause problems as they, too, break down into sugars, gluten-containing grains have pharmacologically active peptides that can contribute to cognitive and behavioral issues in susceptible children.
Additionally, whole and even sprouted wheat contains physiologically significant amounts of wheat germ agglutinin (WGA), which can have adverse effects on mental health due to its neurotoxic actions. Wheat can also interfere with the production of serotonin, the largest concentration of which can, again, be found in your intestines, not your brain. Try eliminating all gluten-containing grains first for 1-2 weeks and see if you don't notice a significant improvement in your child's behavior.

Avoid artificial sweeteners and colors of all kinds.

Make sure your child gets plenty of exercise and outdoor playtime, remembering that midday sunlight provides the UVB wavelengths necessary to produce vitamin D3.

Get them out into the sun to help maintain 

optimal vitamin D levels.

 Scientists are now beginning to realize vitamin D is involved in maintaining the health of your brain, as they've recently discovered vitamin D receptors in the brain, spinal cord, and central nervous system. There's even evidence indicating vitamin D improves your 

brain's detoxification process

. For children and pregnant women, getting enough vitamin D is especially crucial, as it may play a major role in protecting infants from autism. If natural sun exposure is not feasible, for whatever reason, you can use either a safe tanning bed or an oral vitamin D3 supplement.

Give your child a way to address his or her emotion health. Even children can benefit from the 

Emotional Freedom Technique (EFT)

, which you or an 

EFT practitioner

 can teach them to use.

Be sure you are also providing positive praise to your child. Dr. Smith believed 

parents should be able to say nice things to their child twice as often as they give commands or ask questions.

 If you are shouting and scolding more than you are complimenting and rewarding your child, it could be contributing to psychiatric problems.

Prevent exposure to toxic metals and chemicals by replacing personal care products, detergents, and household cleaners with all-natural varieties. Metals like aluminum, cadmium, lead, and mercury are commonly found in thousands of different food products, household products, personal products, and untold numbers of industrial products and chemicals. Also be aware of exposure to metals from vaccinations and dental fillings. The presence of 

toxic metals

 in your child's body is highly significant, as they are capable of causing serious health problems by interfering with normal biological functioning. The health effects range from minor physical ailments to chronic diseases, and altered mood and behavior.
http://articles.mercola.com/sites/articles/archive/2014/05/07/psychotropic-drug-use.aspx