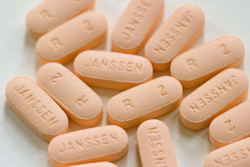 J&J has come under media scrutiny once again for side effects associated with the antipsychotic drug Risperdal. The drug has been linked to causing Gynecomastia in males.
Digital Journal – January 3, 2014
By Greg Jones Law
Johnson & Johnson, the pharmaceutical giant known worldwide as a maker of a variety of popular pharmaceutical products, has come under media scrutiny once again for manufacturing potential defective drugs. This time, however, the scrutiny surrounds the side effects associated with the manufacturing of a particular antipsychotic known as Risperdal. Specifically, the drug has been linked to causing Gynecomastia in males.
Prescription Risperdal
Risperdal is a drug prescribed for the treatment of mental disorders like bipolar, schizophrenia and autism. The FDA approved the drug for consumer use in the early 90s. Typical side effects of the medication include diabetes, weight gain, nausea, bone loss, and bowel discomfort, among others. However, many male patients have also reported experiencing Gynecomastia after taking the medication.
What is Gynecomastia?
Gynecomastia is a condition that causes males to develop breast tissue. The drug Risperdal has been linked to triggering the condition by causing the pituitary gland to release prolactin–a hormone found in women that stimulates breast development and / or milk production. However, males taking the drug are also experiencing this.
Swelling, discharge from the nipples, tenderness and pain are all potential symptoms males can experience from taking Risperdal. Milk production may or may not be present with the condition.
Treatment for males
Fortunately, the condition does not pose severe health complications. Males who develop enhanced breast tissue from taking the drug typically need liposuction or breast reduction to remove the growing tissue. In more severe cases, however, males may need a mastectomy (a procedure that removes the entire breast).
The condition may not be life-threatening for those who have developed Gynecomastia, but many male patients have experienced serious emotional and psychological problems that have detrimentally affected their everyday lives.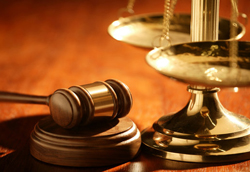 Legal recourse
As a result of the psychological toll from Gynecomastia, many patients have filed lawsuits against Johnson & Johnson.
The company recently settled a defective drug lawsuit in September 2012 with a 21-year-old male. He developed breast tissue after taking Risperdal for four years and suffered from psychological trauma as a result.
Many other cases against J&J regarding Gynecomastia have been filed and are pending in courts all across the country. It remains to be seen, given the outcome of the 2012 case, whether others will obtain compensation in settlement awards for injuries they sustained or find success via a trial.
Johnson and Johnson presently sells products in over 175 countries including well-known brands such as Band-Aid, Tylenol, Neutrogena, and various well-known Johnson baby shampoos and products.