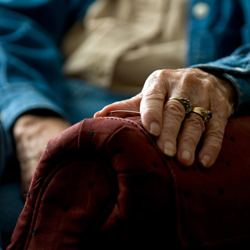 "More than one out of every five nursing home residents is still being given powerful antipsychotic drugs despite a growing consensus that they are inappropriate and often dangerous."
Dementia Patients Still Getting Dangerous Antipsychotic Drugs In Nursing Homes
Forbes – November 20, 2013
By Howard Gleckman
More than one out of every five nursing home residents is still being given powerful antipsychotic drugs despite a growing consensus that they are inappropriate and often dangerous. These drugs frequently are given to "calm" dementia patients even though many are approved only for the treatment of diseases such as schizophrenia.
Despite a federal initiative, a $2.2 billion legal settlement by a major drugmaker earlier this month, and the support of many nursing home and consumer organizations, it has been extremely difficult to reduce the overuse of these drugs.
In March, 2012, the federal Centers for Medicare and Medicaid Services kicked off an effort aimed at reducing nursing home use of antipsychotic drugs from nearly 24 percent to about 20 percent by the end of that year. When it missed the target, CMS pushed back the goal to the end of 2013. Usage is declining, but the agency says that more than 21 percent of long-stay nursing home residents are still getting these drugs. A coalition of patient advocates estimates that represents more than 300,000 residents.
The settlement by drugmaker Johnson & Johnson JNJ +0.31% earlier this month has again focused the spotlight on this problem. On Nov. 4, J&J agreed to a $2.2 billion settlement of civil and criminal charges with the U.S. Department of Justice for its aggressive off-label marketing of drugs, including Risperdal, to nursing homes. The government charged that from 1999-2005 a J&J subsidiary called Janssen Pharmaceuticals Inc. aggressively marketed Risperdal to control behavior in dementia patients even though the Food & Drug Administration rejected the drug as a treatment for dementia, and in fact found it increased the risk of stroke in elderly patients.
The settlement was just the latest in a series of similar agreements reached over the past few years. Previously, the government settled with Eli Lilly over marketing of Zyprexa, AstraZeneca AZN -0.17% over its sales of Seroquel, and Abbott (now AbbVie ABBV -1.05%) for Depakote.
The issue of off-label drug use is a controversial one. Medications are often used with some success to treat certain conditions such as some cancers even though they have not been approved by the FDA for those diseases. And sometimes, antipsychotics may be necessary to reduce agitation in people with dementia. But that's very different from their almost-routine use in many facilities.
It is not illegal for physicians to prescribe medications for unapproved use, however it is against the law for drug makers to market them for those purposes. Medicare will sometimes pay for off-label drug use though often it will not.
However, the root problem may be with nursing homes themselves. Many find it easy to manage anxiety, confusion, or behavioral issues of their residents with drugs. It is, for too many facilities, a convenient solution even though most research shows few benefits for residents and many risks.
However, there are alternatives. Residents are often agitated because  they are in pain or discomfort. Facilities need to make the effort to identify those causes and address them. In addition, a growing body of research suggests that well-targeted non-drug therapies, such as touch, music, and aromatherapy may help reduce certain behavioral issues of dementia patients. The jury is still out on most of these but they are often worth trying, especially when compared to the risks and costs of the off-label drugs now available.
http://www.forbes.com/sites/howardgleckman/2013/11/20/dementia-patients-still-getting-dangerous-antipsychotic-drugs-in-nursing-homes/