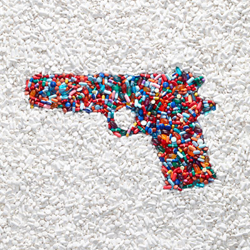 Also read:  Another Mass Shooting, Another Psychiatric Drug? Federal Investigation Long Overdue
Newsmax
Originally published on
September 21, 2013
By Todd Beamon
Forty-eight percent of Americans blame the mental health system "a great deal" for mass shootings in the United States — though fewer told Gallup in its latest survey that gun-control laws should be made stricter.
The 48 percent figure was unchanged from January 2011, Gallup said on Friday.
The latest survey of 1,023 adults was conducted Sept. 17-18, the days immediately following the Washington Navy Yard shooting.
Aaron Alexis, 34, a discharged Navy reservist and subcontractor, entered the property with a shotgun and killed 12 people before he was gunned down by police.
Alexis had been treated since August by the Veterans Administration for mental-health issues, the FBI said.
The January 2011 survey was taken by Gallup shortly after the Tucson, Ariz. massacre that killed six people and injured 12 others, including U.S. Rep. Gabrielle Giffords.
In addition, fewer Americans in the latest poll blamed easy access to guns for mass shootings — 40 percent, versus 46 percent two years ago — making the nation's mental health system "the perceived top cause of such incidents," Gallup said.
While the Navy Yard shooting renewed the gun-control debate on Capitol Hill, fewer Americans — 49 percent — told Gallup that stricter gun laws were needed.
That compared with 58 percent in December, when Gallup surveyed Americans after the shootings in Newtown, Conn., in which 26 people, including 20 school children, were killed by Adam Lanza.
Lanza, 20, whom police said was mentally ill, had shot and killed his mother before driving to Sandy Hook Elementary School, where the other shootings took place. He fatally shot himself in the head as first responders arrived.
"The current result represents just slightly more support for stricter laws than Gallup found between 2009 and 2011," the survey research firm said.
http://www.newsmax.com/Newsfront/Poll-Mass-Shootings-Mental/2013/09/21/id/527011