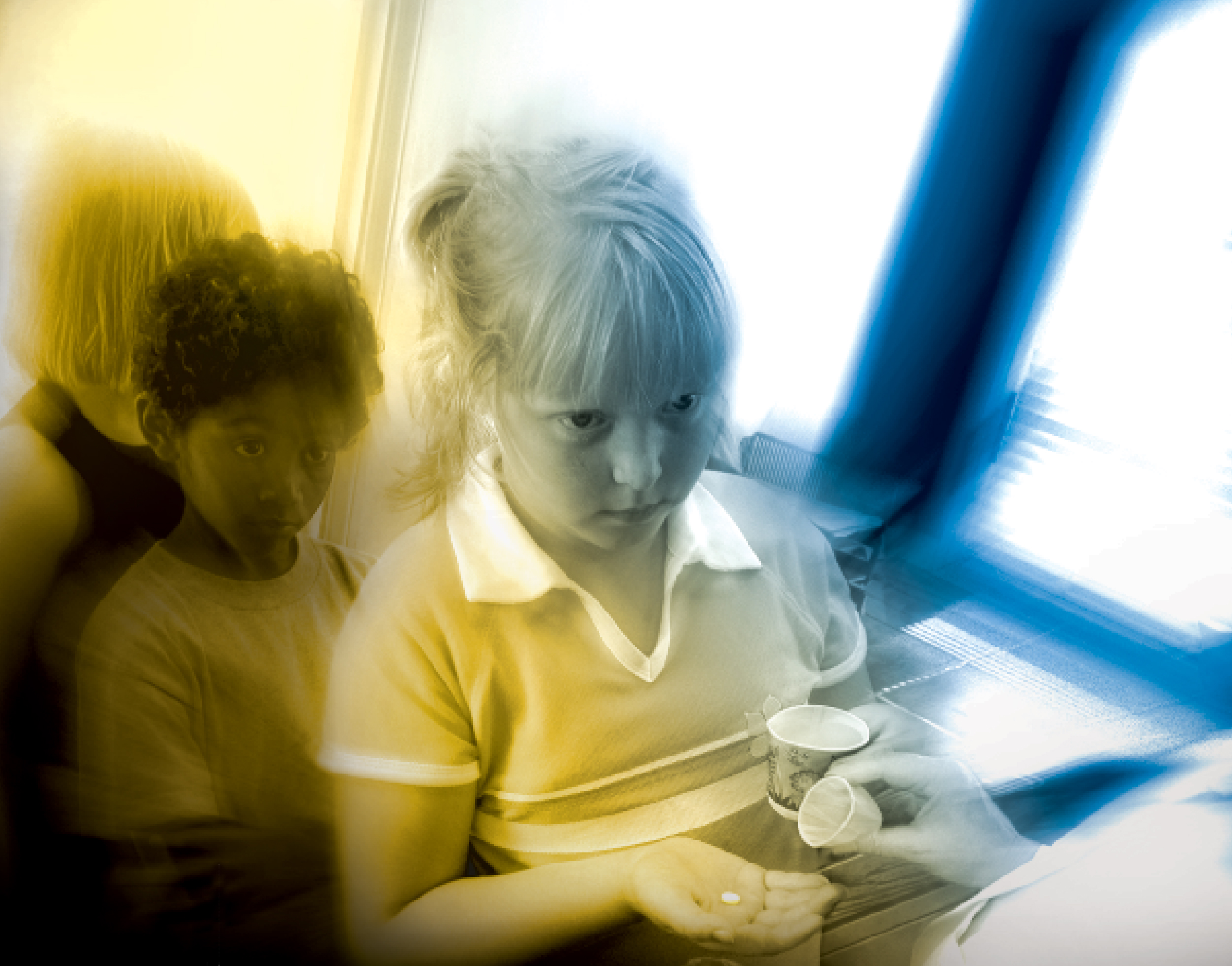 "The number of people under age 20 receiving Medicaid-funded prescriptions for antipsychotic drugs tripled between 1999 and 2008"
CCHR St. Louis—September 9, 2013
The Wall Street Journal (WSJ) carried this report on August 11th,  "U.S. Probes Use of Antipsychotic Drugs on Children," sub-titled "Federal health officials are reviewing antipsychotic drug use on children in the Medicaid system."
Concerned that psych drugs are being over-prescribed to very young children, the U.S. Department of Health and Human Services (DHHS) is reviewing antipsychotic use in the Medicaid system for children under 18 years old. These drugs include Abilify, which is widely prescribed to children for a range of behavioral symptoms. Other drugs in this category include Risperdal, Seroquel, and Zyprexa.
The DHHS has this to say specifically about this review: "We will determine the extent to which children ages 18 and younger had Medicaid claims for atypical antipsychotic drugs during the selected timeframe. On the basis of medical record reviews, we will also determine the extent to which the atypical antipsychotic drug claims were for off-label uses and for indications not listed in one or more of the approved drug compendia."
Quotes from the WSJ article: "Medicaid spends more on antipsychotics than on any other class of drugs. Abilify, made by Otsuka Pharmaceutical Co., appears on lists of the top 10 drugs paid for by Medicaid in various states."
"The number of people under age 20 receiving Medicaid-funded prescriptions for antipsychotic drugs tripled between 1999 and 2008."
"Children on Medicaid are prescribed antipsychotics at four times the rate of privately insured children."
"Of particular concern is use of the drugs on foster children in the Medicaid system."
Contact Daniel R. Levinson, Inspector General, U.S. Department of Health and Human Services, at dan.levinson@oig.hhs.gov, and let him know what you think about the psychiatric drugging of children with harmful and addictive antipsychotics.
Abilify and other antipsychotic drugs have caused a potentially fatal condition called neuroleptic malignant syndrome. Patients who develop this may have high fevers, muscle rigidity, altered mental status, irregular pulse or blood pressure, rapid heart rate, excessive sweating, and heart arrhythmias (irregularities). Body temperature regulation—disruption of the body's ability to reduce core body temperature—has been attributed to antipsychotic agents such as Abilify.
According to the U.S. consumer advocacy group Public Citizen after reviewing information about clinical trials of Abilify, "…nothing in these five trials can lead one to believe that aripiprazole (Abilify) is a meaningful advancement in the treatment of schizophrenia."
Of course, we recognize that the real problem is that psychiatrists fraudulently diagnose life's problems as an "illness", and stigmatize unwanted behavior as "diseases." Psychiatry's stigmatizing labels, programs and treatments are harmful junk science; their diagnoses of "mental disorders" are a hoax — unscientific, fraudulent and harmful. All psychiatric treatments, not just psychiatric drugs, are dangerous.
It is vital that you, your family, your friends and associates, watch the video documentary "Making A Killing — The Untold Story of Psychotropic Drugging". Containing more than 175 interviews with lawyers, mental health experts, the families of psychiatric abuse victims and the survivors themselves. This riveting documentary rips the mask off psychotropic drugging and exposes a brutal but well-entrenched money-making machine. The facts are hard to believe, but fatal to ignore. Watch the video online here.