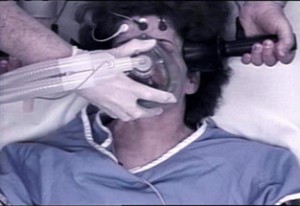 The Irish Times
July 22, 2013
The Government is planning to end the practice of administering electro-convulsive treatment (ECT) to patients who are unwilling to give consent to treatment.
The Mental Health Act 2001 will be amended to ensure that those who do not wish to receive ECT – which is used to treat specific types of major mental illnesses – will not be forced to do so in future.
Minister of State with responsibility for Mental Health Kathleen Lynch said a reference in existing legislation that permits the treatment for unwilling patients will be removed.
Currently, section 59(b) of the 2001 Mental Health Act, states forced electro-convulsive therapy may be administered where a patient is "unable or unwilling" to give consent once it has been approved by two consultant psychiatrists.
"I know for a fact that we are taking out 'unwilling' from the ECT piece. That to me always did seem outrageous, so that is going to go," she told journal.ie.
Mrs Lynch said the bill will "dovetail" with a Bill which gives statutory backing to decisions made by patients regarding the treatment they receive should they lose the capacity make decisions later.
The Assisted Decision-Making (Capacity) Bill 2013 was published last week by Minister for Justice Alan Shatter.
Read the rest of the article here http://www.irishtimes.com/news/ireland/irish-news/government-planning-end-to-ect-treatment-1.1471518