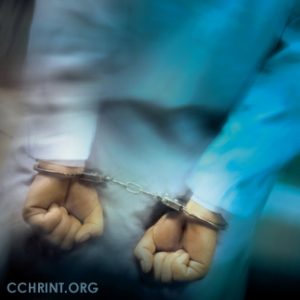 Miami Herald, By Jay Weaver
June 28, 2013
A top executive and three aides who prosecutors say operated a Hollywood psychiatric hospital like a "brothel of fraud" were found guilty Friday of bilking Medicare by submitting false claims for $67 million.
The taxpayer-funded healthcare program was duped into paying almost $40 million to Hollywood Pavilion, whose chief executive officer and others covered up the "sham" by falsifying patient records and marketing contracts with "dirty" patient recruiters, according to Justice Department prosecutors. The recruiters, many convicted felons, were paid more than $1 million for the patient referrals, prosecutors said.
On Friday, a 12-person Miami federal jury convicted Hollywood Pavilion CEO Karen Kallen-Zury, 59; chief hospital clinical officer Daisy Miller, 44; outpatient facility director Michele Petrie, 64 — all Broward residents — and administrator Christian Coloma, 49, of Miami Beach.
The jury, which began deliberations Wednesday, found them guilty of conspiracy, healthcare fraud, wire fraud and kickback offenses. Petrie was the only defendant acquitted of any charges, namely two wire fraud counts.
All four defendants face potentially lengthy sentencings Sept. 10 before U.S. District Judge Jose Martinez.
A fifth defendant, Gloria Himmons, an Alabama patient broker, pleaded guilty in March to conspiracy and kickback offenses for receiving payments from Hollywood Pavilion for referring Medicare patients with alcohol or drug addictions who did not suffer from mental illness.
"Its whole business model was built on crooked doctors and patient recruiters who brought them patients," prosecutor Robert Zink told the jury during closing arguments Wednesday. "The defendants would have you believe these criminals pulled the wool over their eyes."
Attorneys representing the four defendants, who were on trial since mid-May, argued their clients never knowingly broke U.S. healthcare laws over the past decade, maintaining they acted lawfully in their dealings with doctors, patient recruiters and Medicare patients.
"You have a case that doesn't make sense when you put it all together," argued defense attorney Bruce Zimet, who represented Petrie, the outpatient director.
"She was not a member of a 'brothel of fraud,' '' Zimet told the jurors Wednesday. "She was a member of a club that wanted to help people."
The prosecution of Hollywood Pavilion's executives was the latest crackdown by the Justice Department and U.S. attorney's office against operators of mental health facilities accused of bilking the Medicare program for the elderly and disabled.
Three previous major prosecutions led to the convictions of about 80 clinic operators, doctors, therapists and patient recruiters at American Therapeutic, Biscayne Milieu and Health Care Solutions Network in South Florida.
Eight of those convicted defendants testified at the Hollywood Pavilion trial, including Dr. Alan Gumer, a former medical director at the Hollywood Pavilion facility who is facing sentencing in August for his crime in the American Therapeutic case, and Keith Humes, a Hollywood Pavilion patient recruiter who is serving a seven-year prison sentence stemming from another Medicare fraud offense.
Zink, the Justice Department prosecutor, noted that Gumer signed off on medical charts for ineligible patients to make the paperwork look like he and other doctors had seen and treated them, when they had not.
Read full article here: http://www.miamiherald.com/2013/06/28/3476013/four-who-ran-hollywood-psychiatric.html