Note from CCHR—Our campaign to educate parents not only includes the documented dangers of psychiatric drugs prescribed to children, but the unscientific nature of psychiatric diagnosis, and information about non-harmful, and non-drug medical solutions to handling children's problems of mood, attention and behavior.  For this purpose we launched  CCHR's Parent's Rights page and created the "For Parents" video.  Parents desperately need this information, evidenced by the article below.
The Hamilton Spectator – September 27, 2012

by  David Bruser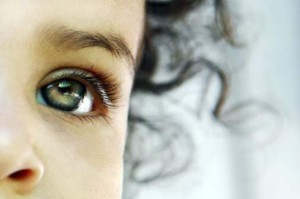 Kim Collier's 7-year-old daughter could not stop crying.
Less than 24 hours earlier, the child had started taking Vyvanse, a drug prescribed for the treatment of ADHD.
The distraught mother suggested a bike ride to distract the inconsolable child.
The two set out for a park near their home outside Alliston, Ont.
The girl pedalled and sobbed.
Then, Collier recalled, "She screamed at me. She said, 'I want to die.'"
A car drove toward them along the residential street.
"She looked at me and she said, 'I'm going to ride my bike into that car.' And then she said to me, 'You don't care if I live or die.' I literally had to restrain her.
"I took her off of the drug."
Collier, who did not want her daughter named, is one of scores of parents who contacted the Star after its investigation Wednesday found nearly 600 cases of Canadian kids suffering serious, sometimes fatal side effects suspected to have been caused by ADHD medications in the past 10 years.
The Star also revealed Health Canada's poor oversight system, and Collier and other parents told the Star they do not believe the federal regulator ever heard of their cases.

"What's alarming to me is I hadn't realized that there were other children having the same type of side effects that my son had,"
Noreedah Dean told the Star after reading the article. The Toronto mother's 7-year-old son Gabriel showed disturbing behaviour while on ADHD medication Biphentin (
Methylphenidate
)
The Star searched the federal adverse reaction database and could not find details on Collier's and Dean's cases. The two mothers said they did not think to report the suspected side effects at a time when they were distraught and distracted. Neither believes their doctors reported the suspected side effects to the regulator. Under Canada's drug safety law, doctors are not required to report side effects.
Meanwhile, Health Canada's top public relations official, Alastair Sinclair, contacted the Star to say he believes the public has been "well informed" of risks for prescription drugs. Sinclair said any product warnings or advisories are communicated to doctors by the drug manufacturers and Health Canada approves these communications before they go out the door.
After her son Gabriel's ADHD diagnosis, Dean was reluctant to put him on prescription drugs. She tried adjusting his diet, with no results. She started him on the lowest dosage of Biphentin and within a couple of days noticed Gabriel was irritable, annoyed and crying.
As her young son grew, as part of the treatment plan, so, too, did the dosage. Hours after the dose increase, on a Friday in the fall of 2011, Dean went to pick her son up from school for lunch.
"When I got to the school, the teacher was frantic because Gabriel was crying, and she couldn't calm him down. She told me he had taken a pencil and poked another child in the eye."
Dean took her son home. "He was screaming that his green shirt made him poke her. It wasn't like he was making this up. It was too authentic. This was his reaction on the medication."
Gabriel then walked into the bathroom and started screaming at the empty bathtub.
Dean stopped the medication and again tried natural remedies, which did not work. She put Gabriel on another ADHD drug that she said led to emotional and crying outbursts. She is still searching for a way to properly treat her son, who now also has a diagnosis of autism.
In Collier's case, she switched her daughter to another ADHD medication. She started hitting herself, punching herself in the leg, and biting her fingernails and toenails, "so badly they would bleed.
"We put gloves on her. We tried the stuff that makes your nails taste bad. It was the medication."
Collier stopped that drug, too.
"Both my husband and I said we would rather have a happy, crazy kid than a depressed, self-harming, crazy kid."
The Star was unable to get comment from the makers of Vyvanse, made by Shire, and Biphentin, made by Purdue Pharma, on the two cases.
Wednesday, Health Canada took issue with the Star investigations concluding that the regulator does poor or little analysis of adverse drug reaction reports.
Health Canada spokesman Sinclair said the federal regulator does review and analyze the reports. The Star asked for copies of the analysis on ADHD drugs. Sinclair said he did not know if they could be released, but would get back to the Star with an answer.
http://www.thespec.com/news/canada/article/807554–side-effects-of-adhd-drugs-shock-parents