For complete information on psychiatry's labeling, click here
New Scientist – May 17, 2012
by James Davies
"LABEL jars, not people" and "stop medicalising the normal symptoms of life" read placards, as hundreds of protesters – including former patients, academics and doctors – gathered to lobby the American Psychiatric Association's (APA) annual meeting.
The demonstration aimed to highlight the harm the protesters believe psychiatry is perpetrating in the name of healing. One concern is that while psychiatric medications are more widely prescribed than almost any drugs in history, they often don't work well and have debilitating side effects. Psychiatry also professes to respect human rights, while regularly treating people against their will. Finally, psychiatry keeps expanding its list of disorders without solid scientific justification.
At the heart of the issue is the Diagnostic and Statistical Manual of Mental Disorders (DSM) – psychiatry's diagnostic "bible" (see main story). Allen Frances, who headed the last major rewrite of the manual – DSM-IV – fears that the revised version will undermine the profession's credibility. "What concerns me most," he says, "is that its publication will dramatically expand the realm of psychiatry and narrow the realm of normality."
Among the revisions he believes will be most damaging are those to generalised anxiety disorder, which threatens to turn the pains and disappointments of everyday life into mental illness, while "disruptive mood dysregulation disorder" will see children's temper tantrums become symptoms of a disorder.
Drug alternatives
One protester, Harvard graduate and writer Laura Delano, started taking psychiatric medication at age 14, after a bipolar diagnosis. She felt this worsened her state until, in 2004, she attempted suicide. It was only once she had rejected her treatment and her identity as a psychiatric patient that things began to get better.
Many of the protesters want reform in the shape of alternatives to drug treatment. As protest organiser Susan Rogers explained: "People here are for choice, for the right to decline as well as choose treatment. We want sufferers to know there are alternatives to hospitals and medication – they can go into peer support run by people like themselves."
"The best success rate for a diagnosis of schizophrenia is in rural Finland, where there is a slogan that problems aren't in our heads, but between our heads," says fellow organiser David Oaks. "They emphasise the importance of peer support in recovery."
Talking to psychiatrists as they filed past the protest, there was quite a lot of sympathy. "These voices have to be heard. We are seeing a manifestation of some legitimate concerns," said one.
Another was nearly as militant as the protesters: "Psychiatrists usually take 15 minutes to give a diagnosis, so we shouldn't be surprised if we are getting it wrong. These 15-minute sessions are a form of malpractice."
The APA's response was to say: "Many of the proposed changes help to better characterise people currently seeking treatment but who are not well defined by DSM-IV. It is unfortunate there are instances in which people do not feel they have benefited, but these circumstances cannot discredit the clinical practice of psychiatry, or those helped by mental healthcare."
It is significant that the protests exposed once again the lines of division not just between protesters and the establishment, but within the establishment too. Meanwhile, patients are still caught in the middle, sometimes to their detriment.
http://www.newscientist.com/article/mg21428653.700-label-jars-not-people-lobbying-against-the-shrinks.html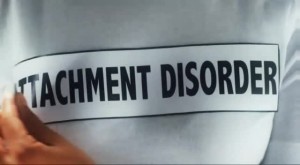 For more information on psychiatry's labels – click here