The New American —May 14, 2012
by Alex Newman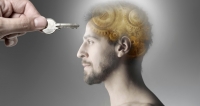 Unlike in conventional medicine where objective diagnoses and treatments are made based on observable biological evidence, psychiatrists get together every so often to decide what should or should not be considered a "mental illness."
And they do not always agree, as evidenced by the more than 13,000 professionals from around the world who recently signed an open letter demanding that the upcoming edition of the psychiatry industry's "diagnostic manual" be put on hold and reconsidered.
As the elite of the nation's psychiatric establishment work in the shadows to fully revise the highly controversial handbook labeling various behaviors and emotional states as "illnesses," experts across the board are crying foul. A handful of new potential mental disorders and the revised definitions for others have caused a particularly fierce uproar among some psychiatrists and mental health professionals. At least 25,000 comments have already been submitted about the proposals.
The debate and its resolutions, of course, will have serious repercussions. Depending on the outcome of the ongoing conflict, millions of people may suddenly find out that they are afflicted with newly created "diseases," while others — especially certain individuals diagnosed with forms of autism — may no longer qualify under the new definitions. Tens of millions more may soon be officially considered "addicts" under the revised definition for addiction, too.
The proposed changes would have broad implications affecting everything from treatment regimens to welfare programs, criminal law, and even education. But around the world, psychiatrists and mental health professionals are fighting back hard, urging the American Psychiatric Association (APA) to hold off on the revisions until more discussion and research can take place.
Known as the "Diagnostic and Statistical Manual of Mental Disorders" (DSM), the controversial handbook is widely used around the globe by the mental health industry, governments, insurance companies, and more. If all goes as planned, the fifth edition of the so-called "Bible" of psychiatry is set to be distributed in May of next year after the first major revision in over a decade.
However, if some of the more controversial proposed changes are not reconsidered — and the controversies addressed in an adequate manner — the manual's influence is expected to wane significantly. And even as it stands today, not all experts are convinced about its usefulness or reliability in the field.
"[The DSM] is wrong in principle, based as it is on redefining a whole range of understandable reactions to life circumstances as 'illnesses,' which then become a target for toxic medications heavily promoted by the pharmaceutical industry," clinical psychologist Lucy Johnstone with a Health Board in Wales told Reuters. "The DSM project cannot be justified, in principle or in practice. It must be abandoned so that we can find more humane and effective ways of responding to mental distress."
Countless other experts agree, according to recent news reports, with many questioning whether a private group of individuals who stand to benefit by creating more diseases should really be writing the manual in the first place. Among the most vocal critics of the new proposals is Duke University psychiatry Prof. Allen Frances, who told the New York Times that the overly broad and vague definitions would create more "false epidemics" and increase the "medicalization of everyday behavior."
"The DSM is distinct from all other diagnostic manuals because it has an enormous, perhaps too large, impact on society and millions of people's lives," explained Dr. Frances, who oversaw the writing of the current version of the diagnostic handbook and also worked on previous editions. "Unlike many other fields, psychiatric illnesses have no clear biological gold standard for diagnosing them."
Read the rest of the article here: http://www.thenewamerican.com/usnews/health-care/item/11370-critics-blast-big-psychiatry-for-invented-and-redefined-mental-illnesses