TriCities.com – May 2, 2012
By Michael Owens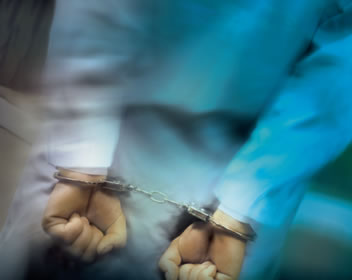 The operator of a now-shuttered inpatient psychiatric counseling center for boys will pay a $6.85 million federal settlement over allegations of Medicaid fraud, the U.S. Justice Department announced Wednesday.
Keystone Marion Youth Center, owned by the King of Prussia, Penn.-based United Health Services, was at the center of a federal case alleging falsified medical records and that patients were held longer than necessary to bill for more money.
UHS closed the Marion facility earlier this year.
"This case sends a clear message that fraud and exploitation of our most vulnerable citizens will not be tolerated in the commonwealth," Virginia Attorney General Ken Cuccinelli said in a written announcement of the decision.
The settlement will be paid to Virginia and the United States based on a case brought under the False Claims Act, which states that an entity that submits false or fraudulent claims to the government is liable for three times the damages, plus a civil penalty for each false claim.
Investigators initially looked at claims of:
Falsifying the medical records of at least 21 patients since October 2005.
Aggravating patients to exacerbate their condition so Medicaid could be billed for longer stays and more intensive counseling.
Initiating "drive-by" therapy session that consisted of brief hallway run-ins with patients, but later billed as lengthy meetings.
Stretching patient admissions longer than necessary.
UHS, in an email to the Bristol Herald Courier, noted that the company has not admitted liability and the allegations of wrongdoing have not been proven.
"Due to the litigation costs and financial risks associated with a False Claim Act case as well as the previously announced closing of the facility for unrelated reasons, a decision was made to settle this matter at this time," wrote former Marion Youth Center CEO Rick Bridges.
Wednesday's settlement follows a 2007 whistleblower suit filed by three of the center's former therapists. Along with claims of fraud, court records show that Megan L. Johnson, Leslie L. Webb and Kimberly Stafford-Payne also claimed sexual and racial discrimination in their suit.
Federal and state prosecutors joined their suit Nov. 4, 2009, and the three women were listed as co-plaintiffs alongside the United States and Virginia.
UHS has paid an additional amount to them to settle the discrimination complaints and attorneys fees, the Justice Department reported.
http://www2.tricities.com/news/2012/mar/29/operator-keystone-marion-youth-center-pay-685-mill-ar-1802215/