Click video to watch, Psychiatric Abuse of the Elderly
Senior Journal – April 23, 2012
The Center for Medicare Advocacy issued a statement last week saying that huge savings in nursing facility costs, and advances in resident care, could be achieved if facilities eliminated the inappropriate use of antipsychotic drugs and provided sufficient staff to meet resident needs.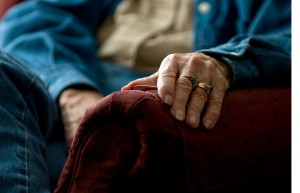 "Hundreds of thousands of residents receive antipsychotic drugs each day in nursing homes across the country, even though these drugs are inappropriate and life-threatening for the vast majority of residents to whom they are given." said Toby S. Edelman, Senior Policy Attorney with the Center's Washington, DC office.
The Center's statement was to add to comments at the Senate Special Committee on Aging hearing on April 18, 2012 – The Future of Long-Term Care: Saving Money by Serving Seniors. It was to call attention to the connection between high quality of care and lower costs to the Medicare and Medicaid programs. The Center also issued a commendation to the committee for the hearing.
In 2005 and 2008, the Food and Drug Administration issued Black Box warnings about atypical and conventional antipsychotic drugs, respectively, advising that these drugs can cause the death of older people who have dementia.
Antipsychotic drugs are also included on the Beers List of drugs that are inappropriate for most older people. As the Office of Inspector General reported in May 2011, the Medicare program pays hundreds of millions of dollars for these drugs annually.
Staffing is a second critical issue. "More than a decade ago, the federal Medicare agency reported that more than 90% of nursing facilities did not have sufficient staff to prevent avoidable harm to nursing home residents or to meet their residents' needs. It is a national disgrace that such gross understaffing continues, when federal law since 1990 has required, and paid, facilities to have sufficient numbers of staff," said Ms. Edelman.
http://www.seniorjournal.com/NEWS/Eldercare/2012/20120423_Fewer_Antipsychotic_Drugs.htm
Find our more –  https://www.cchrint.org/protectelderly/