The Detroit News – December 12, 2011
by Doug Guthrie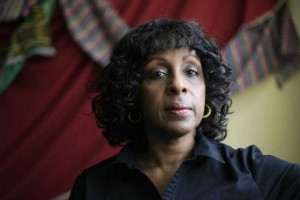 A judge refused to reinstate criminal charges Monday against a mother who resisted police forcing their way into her home last March to take her teenage daughter during a dispute with a Child Protective Services worker over medications.
Wayne County Circuit Judge Gregory Bill ruled against claims by the Wayne County Prosecutor's Office that 36th District Judge Ronald Giles committed judicial error in August when he threw out the charges against Maryanne Godboldo.
Bill said Giles was correct in concluding there was insufficient evidence presented by the prosecution to order Godboldo to trial on charges of illegally resisting and assaulting police for allegedly firing a shot at them.
"It is clear to me that he (Giles) doesn't think the defendant shot at anybody," Bill said, concluding that if a shot was fired inside the house, it was fired at the ceiling and perhaps not by the mother.
"Did the child get a hold of the gun? I don't know," Bill said. "There are so many statements that are conflicting evidence, and Judge Giles went out of his way to allow the prosecutor to clear this up."
Godboldo's lawyers have said all along this was about parental rights to make medical decisions on behalf of their children, and that the government abused its authority in obtaining an order to take the child without a court hearing, and the improper action created a conflict with police that resulted in criminal charges.
"We ask that the prosecutor in this building, Kym Worthy, to take a stand and say enough is enough," Godboldo lawyer Byron Pitts said after the ruling about the possibility of another appeal by the prosecutor to a higher court. "We ask Kym Worthy to leave this case alone and let parents take care of their children without government interference."
Acting on a call from Wayne County Child Protective Services worker Mia Wenk — who told police she had obtained an order to remove the child on a claim of medical neglect — Detroit police officers on March 24 accused her of firing a handgun at them through a plaster wall after she refused to let them inside. It took hours to talk Godboldo out of the house. She was jailed for several days until her release on bond, and her daughter was held in a state psychiatric facility for almost two months.
Godboldo was charged with resisting and assaulting police, as well as use of a firearm in the commission of a felony. Giles tossed out the charges because he said the order used by police as authority to enter the house was invalid. It was never authorized by a judge, but had a rubber stamp signature. Police also testified they don't normally enforce civil court orders, but they had been told by the protective services worker it was a criminal warrant.
Bill said his opinion should not be considered as a criticism of Detroit police, but he raised questions about the behavior of the social worker, whom he described as "young." Bill hinted that Wenk was impatient, filled out a legal order that was woefully inadequate, broke with established policy by calling 911 to have Detroit police enforce it rather then confront the woman herself, and then misrepresented the meaning of the order to police.
Judge Lynne Pierce of the Wayne County Circuit Court's Juvenile Division ruled in September against the government's claims the mother had committed medical abuse by withholding a controversial anti-psychotic medication. The girl was being treated for a sudden onset of psychotic behavior the mother believes was caused by a bad reaction to immunizations.
Pierce determined Godboldo was within her rights to terminate the voluntary treatment program. The judge ordered the girl returned to the mother's home Sept. 29. A hearing to finalize the juvenile case also is scheduled for later Monday.
After the hearing, Godboldo said she and her daughter had a difficult Sunday night because of heightened anxiety over the coming hearing. She said she hopes authorities will this time accept a judge's assessment of the situation and not appeal again.
"I hope they understand they are affecting people's lives," she said. "They should know of the damage they have done to my daughter because they broke the law."
Godboldo said her daughter had been doing better, but she was continuing to be home schooled because psychiatric troubles continue that she attributes to "effects from the immunizations." She said the girl, who wears a prosthetic leg, continues to enjoy studying dance and music, and playing her conga drums.
"She is coming along," Godboldo said. "She is doing better because she is at home where she belongs."
dguthrie@detnews.com