11/29/2011 by Maia Szalavitz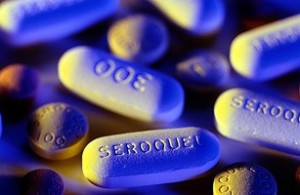 More than 8% of children in foster care have received antipsychotic medication, and just over one quarter of those in foster care who also receive disability benefits take these drugs, according to a recent studyin the journal Pediatrics.
The question is why? Children in foster care have typically been neglected or abused — indeed, simply removing a young child from his or her parents, even abusive ones, is in itself traumatic — so, not surprisingly, kids in foster care are more likely to suffer from psychiatric and behavioral problems than those who have stable families. Previous data suggest that foster-care children are about twice as likely as those outside the system to receive psychiatric medications.
Whether these problems are leading to higher rates of antipsychotic use, however, is not clear. "I think we have clinicians facing some very challenging situations," says Susan dosReis, associate professor at the University of Maryland School of Pharmacy and lead author of the study. "But we don't have information as to why the prescribers decided on these medications for [these particular] youths."
The numbers suggest that the influence of pharmaceutical company marketing cannot be overlooked. Ninety-nine percent of youth receiving antipsychotic medications in the study were given atypical antipsychotics — the newer generation of these drugs, which are expensive and mostly unavailable in generic form and have been heavily advertised.
All of the major manufacturers of these drugs have been fined by the Food and Drug Administration for illegal marketing practices — in part, for marketing the drugs for unapproved use in children — with some convicted of criminal charges.
Eli Lilly, which manufactures the atypical antipsychotic Zyprexa, paid out $1.42 billion in 2009 — $615 million of that to settle criminal charges. The charges against Lilly involved selling Zyprexa to doctors for use in children, despite the fact that it was not approved for this age group.
Bristol Myers Squibb paid $515 million in 2007 to settle charges that it also illegally pushed its antipsychotic Abilify to child psychiatrists. Pfizer paid out $301 million in a similar case related to its drug Geodon. AstraZeneca paid out $520 million to settle charges over the drug Seroquel. In all of these cases, the drugs were sold for unapproved use in youth.
Read the rest of the article here
Watch one foster kid's story: