Note from CCHR: The group that fought for, and won, state legislation in the United States prohibiting schools from being able to force a parent to drug their child as a condition of attending school, was CCHR.     The article does not mention that in the U.S. this bill was also passed on a federal level, the Prohibition on Mandatory Medication Amendment (also due to CCHR's efforts).   Now it appears Australia is in desperate need of similar legislation.
The Australian – November 21, 2011
EXPER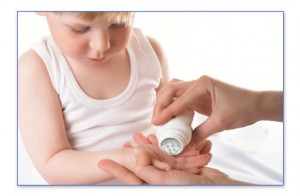 TS have warned that parents who don't medicate children with ADHD could be referred to child protection authorities under controversial draft guidelines being considered by the National Health and Medical Research Council.
The practice points, to guide doctors who treat the disorder, were drawn up by an NHMRC expert working group to address community concern over the use of stimulant medication to treat attention deficit hyperactivity disorder. They state: "Consideration should be given to the ability of the child/adolescent and their caregivers to implement strategies. As with any medical intervention, the inability of parents to implement strategies may raise child protection concerns."
West Australian Labor MP, author and anti-ADHD medication campaigner Martin Whitely says "the only possible medical interventions are ADHD drugs and the implied threat that a parent's refusal to allow their child to be 'medicated' with amphetamines may see their child put in care".
The clinical practice points are open for public comment until the end of the week and he is calling for the statement to be removed because he fears it may lead to a situation similar to that in the US.
Some US states have had to legislate to prevent schools and child protection authorities from telling parents they must put their children on drugs, he said.
However, child psychiatrist and Monash University lecturer George Halasz says the situation should not be seen as unique to ADHD and parents who fail to manage serious conditions such as their child's asthma or diabetes could also be considered to be failing their duty as a parent.
Dr Halasz said the new guidelines were a step in the right direction because they asked doctors to first try to find other explanations for a child's behaviour before they diagnosed ADHD.
And he says it will not be humanly possible to diagnose ADHD in a single 50-minute consultation under the new clinical practice points.
"If any child is given medication after one consultation, then that child should be reviewed," he said.
The practice points state that "a child who meets diagnostic criteria for ADHD may not be best served by making that diagnosis" and says their behaviour may be better understood as a reaction to more specific cognitive difficulties or family/environmental services.
The document says "not all people with ADHD will require, or benefit from, pharmacological management".
It says children using medication should receive a three- to six-monthly review and that the long-term effects of ADHD drugs are unknown.
However, the document also says "for children and adolescents diagnosed with ADHD, stimulant medications like Ritalin can reduce core ADHD symptoms and improve social skills and peer relations in the short term".
In the short term, the paper says, "combined behavioural-pharmacological treatment is most effective" in normalising child behaviour.
Controversy has dogged the NHMRC's ADHD guidelines since Daryl Effron, the original chairman of the committee, resigned because of his association with drug companies that produce ADHD medications.
http://www.theaustralian.com.au/national-affairs/medicate-adhd-kids-or-else-parents-told/story-fn59niix-1226200652633