NaturalNews
By Elizabeth Walling
October 5, 2011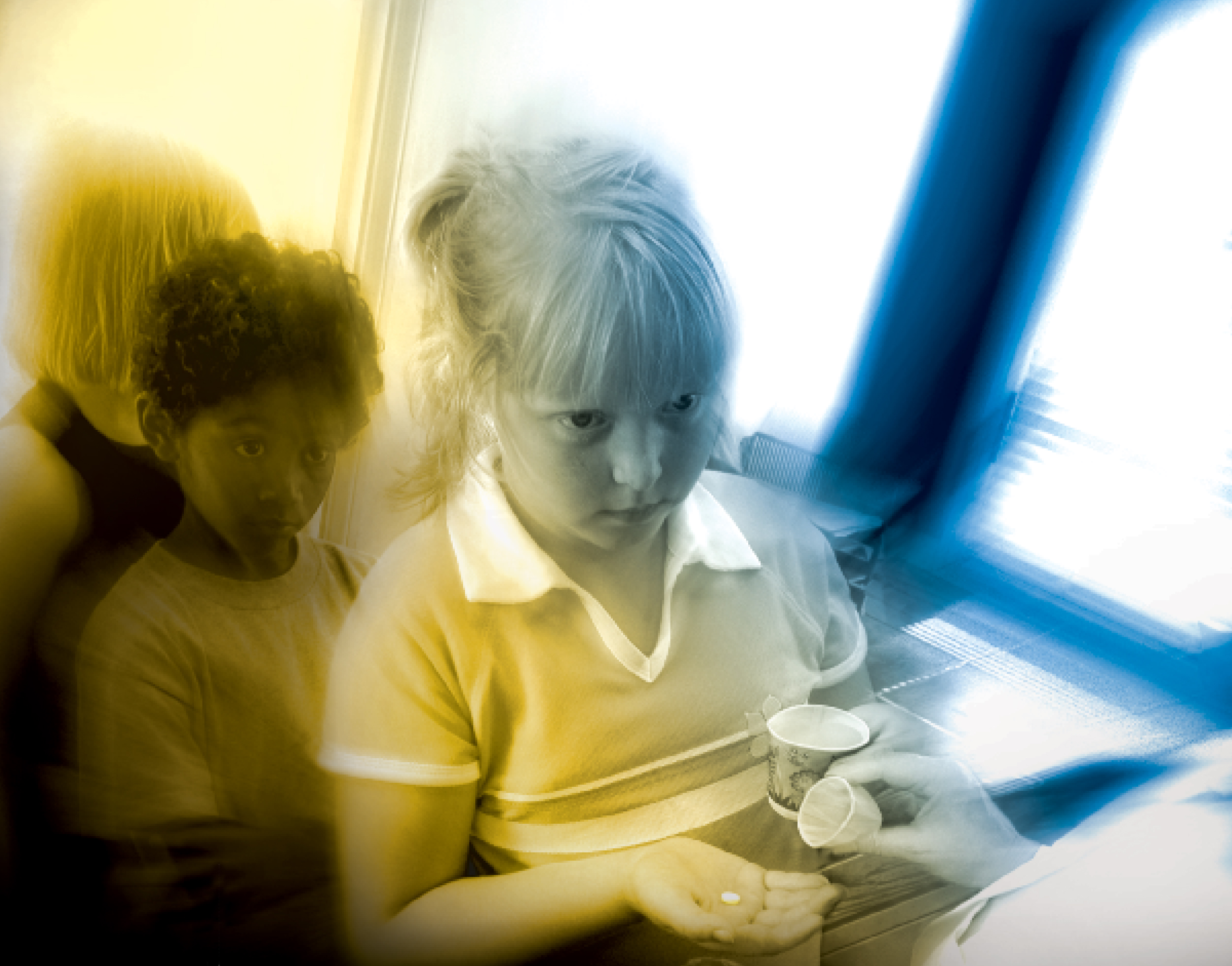 (NaturalNews) New guidelines for mental illness turn shyness in children from a personality trait into a mental disorder that warrants drug treatment. Drug companies already target children, who fidget too much in class or have trouble concentrating on their homework, with stimulant drugs for treating attention deficit disorder. Now children who sit too quietly or are more withdrawn than their peers will also be targeted with medication for social anxiety disorder or depression.
These new guidelines increase the likelihood that children, who tend to be quiet or sad, will be diagnosed with depression. And children who talk back to adults or lose their temper frequently may be diagnosed with what is called oppositional defiant disorder. A diagnose in either case will likely lead to treatment with powerful psychotropic drugs.
Serious Risks for Children who take Psychiatric Drugs
The idea of turning every spectrum of human emotion into some kind of mental disorder is not only absurd, but it also threatens the long-term mental and physical health of our children.
Millions of children are currently taking one or more behavior-altering medications, despite the fact that these drugs carry the risk of serious side effects. Some of these side effects include suicidal thinking, loss of appetite, nausea, insomnia, sedation, seizures, insulin resistance, acne, tremors, muscle stiffness and more.
Some psychologists also point out that simply drugging children for behaving out of the norm could actually be masking very serious underlying problems. Children, who are the victims of mental, physical or sexual abuse, will often exhibit behaviors such as shyness, sadness or being more withdrawn. These experts warn that trying to seek a quick-fix for negative emotions denies children what they truly need: long-term care and guidance.
Who stands to profit from expanding the guidelines for diagnosable mental disorders? The answer is quite simple: the pharmaceutical companies which manufacture the drugs for treating these conditions. However, when we start labeling children as disordered for simply being quieter than their peers or having an occasional angry outburst, we are stepping into dangerous territory that threatens the future of an entire generation and beyond.
Sources for this article include:
http://www.dailymail.co.uk/health/a…
http://www.telegraph.co.uk/health/h…
http://www.sciencedaily.com/release…
http://www.aboutourkids.org/article…
About the author:
Elizabeth Walling is a freelance writer specializing in health and family nutrition. She is a strong believer in natural living as a way to improve health and prevent modern disease. She enjoys thinking outside of the box and challenging common myths about health and wellness. You can visit her blog to learn more:
www.livingthenourishedlife.com/2009…
Read the article here:  http://www.naturalnews.com/033778_shy_children_psychiatric_drugs.html