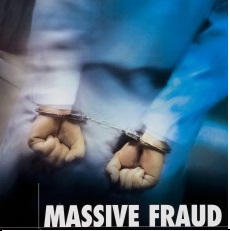 "On Tuesday and Wednesday, federal agents fanned out across three South Florida counties, arresting a total of 42 Medicare fraud offenders. Three others charged are believed to be in Florida. The sweep came almost one year after the indictment of Miami-based American Therapeutic Corp., with seven regional clinics. A total of 24 defendants, including senior executives, psychiatrists and counselors, were charged, netting several guilty pleas and one trial conviction. That case alone accounted for $200 million in fraudulent Medicare claims during the past decade. "

The Miami Herald – September 7, 2011 (Update)
by Jay Weaver
Federal agents busted 42 South Florida suspects on Medicare fraud charges as part of a Justice Department sweep targeting hotspots from Miami to Los Angeles.
The out-of-state patients, suffering from disabilities and addictions, were lured to South Florida with the promise of a roof over their head.
But once they arrived, with their valuable Medicare cards in hand, they would be squeezed into rundown assisted-living facilities and steered to purported mental-health programs — at a multimillion-dollar cost to taxpayers, authorities say. If they dropped out of the group therapy sessions, the ALF owners would toss the patients out into the street.
"They were down on their luck," U.S. Attorney Wifredo Ferrer said, explaining how the latest Medicare scam would target patients from the Southeast. "Come on down, have a fresh start in Miami. But there was a catch."
On Wednesday, Ferrer announced that federal agents arrested 42 suspects on Medicare fraud charges in South Florida, including the owners of Biscayne Milieu Health Center, a Fort Lauderdale psychiatrist who referred patients to the Miami Gardens clinic, patient recruiters and ALF landlords. Other defendants were operators of home healthcare agencies, HIV-therapy clinics and medical equipment businesses.
Collectively, they're accused of submitting $160 million in false claims to Medicare for services that were either not needed or provided to patients. In turn, Medicare paid out more than $90 million, according to authorities.
The various South Florida indictments were unveiled as part of a Justice Department crackdown on Medicare fraud in hot spots such as Brooklyn, Detroit and Los Angeles, resulting in a total of 91 defendants being charged with $295 million in bogus billing.
The federal program, which caters to more than 40 million elderly and disabled patients, has been bleeding billions of dollars a year because of waste, fraud and abuse, according to healthcare experts and law enforcement.
Medicare officials recently unveiled new computer software weapons to screen prospective Medicare operators, including criminal background checks, and to scrutinize claims, which are regularly paid within 14 days. But the FBI's special agent in charge of the Miami regional office said the massive healthcare agency needs to be far more aggressive to prevent the fraud up front.
"The FBI, Health and Human Services-Office of Inspector General and the U.S. attorney's office devote vast resources to investigate, catch and prosecute those committing healthcare fraud," said John Gillies, the FBI's top South Florida agent. "But that's addressing the problem after the fact. By then, the criminals have squandered away the money they stole."
On Tuesday and Wednesday, federal agentsfanned out across three South Florida counties, arresting a total of 42 Medicare fraud offenders. Three others charged are believed to be in Florida.
The sweep came almost one year after the indictment of Miami-based American Therapeutic Corp., with seven regional clinics. A total of 24 defendants, including senior executives, psychiatrists and counselors, were charged, netting several guilty pleas and one trial conviction. That case alone accounted for $200 million in fraudulent Medicare claims during the past decade. The agency paid out $83 million.
This week, 10 more patient recruiters and others were charged as part of the conspiracy.
But the biggest case was the new indictment of Biscayne Milieu and 23 defendants, including the family owners, a psychiatrist, Dr. Gary Kushner, patient recruiters and ALF operators. The clinic owners are accused of paying recruiters and landlords to lure out-of-state patients into the scheme.
Among those charged: Antonio and Jorge Macli, the father and son who owned the clinic in an office park off the Palmetto Expressway. Since 2007, authorities say, Biscayne Milieu submitted $50 million in fraudulent Medicare bills, resulting in $11 million in payments.
Read the rest of the article here:  http://www.miamiherald.com/2011/09/07/2394354/dozens-arrested-in-medicare-mental.html#ixzz1XNnx5ZoS