Miami Herald – September 7, 2011
by Jay Weaver
Federal agents have arrested dozens of suspects charged with bilking Medicare of hundreds of millions of dollars in bogus services for mental health therapy and other types of healthcare.

Click to watch video
Agents with Health and Human Services and the FBI have fanned out across three South Florida counties, arresting clinic owners, healthcare employees, patient recruiters and assisted living facility owners who allegedly supplied hundreds of patients to the mental health clinics.
The sweep comes after the indictment of Miami-based American Therapeutic Corp., which was charged along with 24 employees and others over the past year. That case alone involved $200 million in false claims submitted to the federal healthcare program for the elderly and the poor.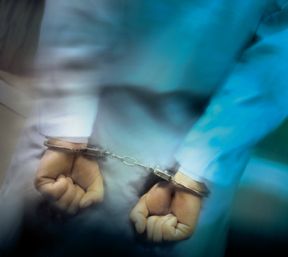 American Therapeutic's top executives and others have been convicted in recent months. The latest sweep entails clinics offering group therapy sessions, home healthcare, HIV services and medical equipment.
The U.S. attorney's office is expected to have a news conference Wednesday afternoon to provide details of the cases and defendants.
Read more: http://www.miamiherald.com/2011/09/07/2394354/dozens-arrested-in-medicare-mental.html#ixzz1XIwqbWgR