Palm Beach Post Staff Writer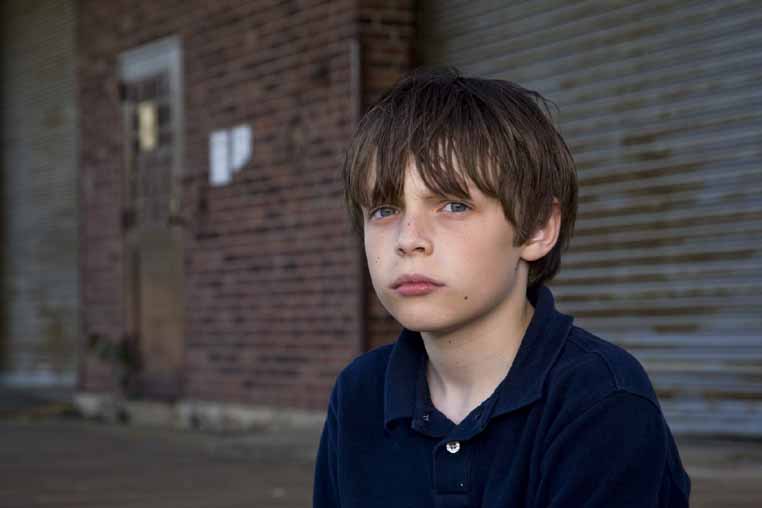 By the time Florida started paying Dr. Gold Smith Dorval to counsel and medicate jailed children, the Pembroke Pines psychiatrist already had experience with kids in state custody.
He had used them, authorities said, to bilk the government out of money for the poor.
When Dorval pleaded no contest to a felony grand theft charge, it should have barred him, by law, from working for Florida's Department of Juvenile Justice.
It didn't.
And, like Dorval, other doctors have emerged from past troubles and gotten jobs at DJJ – with authority to prescribe drugs to kids in state jails, a Palm Beach Post investigation has found.
Some psychiatrists took DJJ jobs after they were cited for breaking the law, making grave medical missteps or violating state rules. Others were hired after they were accused of overmedicating patients, sometimes fatally.
All were empowered to prescribe drugs to jailed kids as powerful antipsychotic pills flowed freely into Florida's homes for wayward children.
"It's appalling. A psychiatrist is a psychiatrist. They're licensed, they've been to medical school, and there is a certain trust placed in that person's judgment when they tell you that this child needs to be medicated," said John Walsh, an attorney with the Palm Beach County Legal Aid Society who has represented children in juvenile court. "This just illustrates that we always have to be on guard with children."
In two years, Florida bought hundreds of thousands of tablets of Seroquel, Abilify, Risperdal and other antipsychotic drugs for children housed in state-run jails and programs. The meds were administered in a juvenile justice system that doesn't track prescriptions and has no way of telling whether doctors are prescribing to make kids easier to control.
In some jails and homes, pills were prescribed by psychiatrists who took huge speaker fees from companies that make antipsychotic drugs, The Post found. In others, the task fell to doctors with troubled pasts.
In response to the newspaper's first reports, published last month, DJJ Secretary Wansley Walters launched an investigation into the department's use of antipsychotic drugs. DJJ officials declined to discuss The Post's latest findings, citing the probe.
Spokesman C.J. Drake acknowledged, though, that the department has struggled to find psychiatrists willing to work in jails and programs. He also said DJJ sometimes has relied on companies that employ a stable of doctors, rather than signing a contract with a single physician.
As a result, Dorval went to work in a Broward County jail for children – even though he would have failed a state-mandated background check required by the contract.
Doctor's bogus billings
In the late 1990s, Dorval claimed he was providing juvenile delinquents and other vulnerable children with needed therapy. Instead, state investigators said, he used bogus counselors to bill Medicaid for more than $350,000 in fraudulent claims.
He charged the government for offering more than 24 hours' worth of children's therapy in a single day, investigators said, and structured the scheme around kids who were homeless or in DJJ custody or foster care.
He tended to bill "for those children that the system 'lost,' " according to an affidavit for his arrest.
Originally charged with four felonies in Broward, Dorval pleaded no contest to one count of grand theft in 2004.
Later, to keep his medical license, he agreed to pay $10,000 and was suspended, reprimanded and put on four years' probation.
Although a judge withheld a formal finding of guilt, the plea disqualified Dorval from seeing patients in a juvenile jail. Even so, his employer, Miami-based Compass Health Systems, sent him to work at the Broward Juvenile Detention Center between August and December 2007.
No one screened his background beforehand.
In written responses to questions, Dorval said he was doing as he was told when Compass sent him to work in the Broward juvenile jail.
"At that period you cited, the psychiatrist that was seeing patients at the DJJ was out. Therefore I was designated by the management office to go and cover for that psychiatrist, until they switched me again to another place. I was not aware of any wrongdoing," wrote Dorval, who stressed that he never signed a contract with DJJ. "I am only an employee. Wherever they send me to work I have to go."
As for the criminal charges, he offered this explanation: "This case was a simple matter that became complicated, because my first lawyer messed me up." After wrangling over the facts, "they decided to offer me a plea that would allow me to get a chance to fight for my license to practice medicine," he wrote. "It was a real nightmare that generated in me a post-traumatic syndrome that I will never forget."
DJJ officials declined to comment on Dorval's hiring, again citing the investigation.
Compass officials didn't respond to questions about Dorval.
DJJ had no contract with Compass as of May, records show.
Patient's death missed in screening
In state-operated jails and programs, the rules say DJJ must screen doctors' backgrounds and verify that physicians' hold valid medical licenses. In privately run programs, which house the majority of children in the department's custody, that responsibility falls to contracted companies.
Such screenings don't catch everything: Doctors who kept their licenses after the state accused them of serious lapses have gone on to work in juvenile jails and homes.
Dr. Charles J. Dack is an example. For six years, Dack, a Lakeland-based physician who is board-certified in addiction and child psychiatry, prescribed a cocktail of antidepressants and powerful painkillers, including methadone and morphine, to a patient named Mary Tuxbury.
Eventually, Dack ramped up the doses of pills Tuxbury was taking, keeping her "at a toxic level of morphine for approximately two and a half years," regulators from the state health department said. In March 2002, Tuxbury was found dead. She was 42.
An autopsy showed she died of "multiple drug intoxication, namely opiates and tricyclic antidepressants."
Regulators charged Dack with failing to meet care standards and inappropriate prescribing. Dack settled the allegations in August 2007. He admitted no wrongdoing but agreed to pay a $7,000 fine and complete a course on "misprescribing" drugs.
A year later, he was hired to care for children at three privately run programs in Central Florida: Wilson Youth Academy, Peace River Youth Academy and New Beginnings Youth Academy. He worked in the homes until April.
Dack didn't respond to messages seeking comment.
Doctor hired after child's death
Other DJJ doctors weren't cited by regulators, but they were accused in court of fatal neglect. Roughly one in eight of the psychiatrists who have worked for DJJ in the past five years has settled a malpractice lawsuit in Florida, records show.
Among these was Dr. Samuel McClure. As a psychiatrist in Orlando, McClure diagnosed an 11-year-old boy named David Morganthal with attention deficit disorder. He prescribed powerful, mind-altering drugs for David – even though the child was much smaller than other kids his age, according to court documents.
One morning in November 2001, David's mother woke to find her son dead on the floor of her double-wide mobile home. When they laid David out at the morgue, he measured less than 4-foot-2 and weighed 49 pounds.
Lab tests showed his blood contained an unusually high concentration of an antidepressant: about 60 percent more of the medication than doctors had expected.
The drug, mirtazapine, still hasn't been approved as safe for children. David was taking the drug along with another antidepressant that hasn't been approved for kids, citalopram.
The autopsy concluded the boy probably died from a seizure and heart problems caused by "reaction to prescription medication."
Read the rest of the article here: http://www.palmbeachpost.com/news/state/dosed-in-juvie-jail-troubled-doctors-hired-to-1549240.html?viewAsSinglePage=true