ThirdAge.com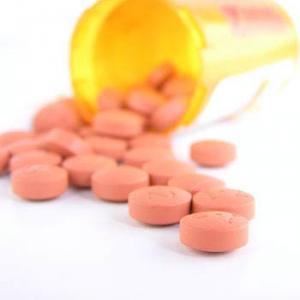 Antipsychotic drugs prescribed to as many as one in seven patients with dementia at nursing homes increase the risk of death and are not approved for such uses, a government audit has found.
Drugs such as Risperdal, Zyprexa, Seroquel, Abilify and Geodon are "potentially lethal" to many of the patients getting them and in many cases, completely unnecessary and unneeded.
The Centers for Medicare and Medicaid Services said that some of the inappropriate use of antipsychotics can be attributed to drugmakers' habit of paying kickbacks to nursing homes to increase prescriptions for the medicines.
Medicare officials said that diagnosis information is for the most part omitted from prescriptions so officials are unable to tell whether the prescription is appropriate.
The Food and Drug Administration has warned doctors of the risk of using antipsychotic drugs in elderly dementia patients, but doctors have continued the practice because of a relative lack of other options.
Doctors want to maximize quality of life by treating the patient's agitation even if that means the patient will die a bit sooner," said Dr. Daniel J. Carlat, editor-in-chief of The Carlat Psychiatry Report, a medical education newsletter for psychiatrists.
The results of the government audit showed that during the first six months of 2007, 304,983 elderly patients in nursing homes (out of 2.1 million total) had at least one Medicare claim for an antipsychotic medicine.
Meanwhile, 83 percent of antipsychotic prescriptions for elderly nursing home residents were for uses not approved by federal drug regulators, and 88 percent were to treat patients with dementia, for whom the drugs can be lethal.
Federal regulations prohibit any drug paid for by the government from being used for non-approved reasons. Auditors found that 51 percent of claims for antipsychotic medication violated this rule.
Additionally, the government bans drugs used in excessive duration or dose level, even for patients that qualify. Auditors found that 22 percent of claims failed to live up to this requirement.
http://www.thirdage.com/news/antipsychotic-drugs-deadly-for-elderly-patients-prescribed-anyway_05-10-2011?page=1