Note from CCHR:  The author of this article ends with the fact that 'the state'  may be more guilty than the  mother (Maryanne Godboldo) of causing harm to her 13-year-old daughter, Ariana.  We just want to point out that its not even a question.  The "state," meaning the psychiatric infiltrated Child Protective Services, was forcing this mother to administer a drug that could have killed her daughter, then showed up at her house with a Swat team and a tank when she chose to save her daughter from a deadly drug, removed her daughter from her custody, threw the 13-year-old girl into a psychiatric ward, where her father reports she has now been sexually abused.  So the "state" has essentially drugged and molested a 13-year-old.  There is absolutely no question of who the real criminals are in this case and they should be prosecuted not only for the  severe damage they have inflicted upon this child,  but also to a mother who has fought tooth and nail to protect her child from harm;  Maryanne Godboldo.  Period.
Care2 –  April 18, 2011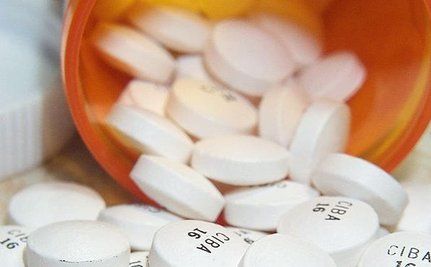 A Detroit mother lost custody of her daughter after refusing to give her antipsychotic medications, which officials say the teen may not need in the first place.  Her mother, Maryanne Godboldo, was accused of medical neglect when her 13-year-old daughter, Ariana, began to have erratic symptoms following a series of vaccinations, and was given an antipsychotic drug by a center for at-risk youth.  Godboldo felt that the drug, however, made her daughter worse, and began looking for holistic treatments instead.  Child Protective Services then tried to remove Ariana from her home, resulting in a "stand-off" with a police SWAT team during which Godboldo reportedly fired a gun.

Ariana is currently at a local psychiatric hospital, where officials say there is no "emergency need" to give her antipsychotic drugs.  Even more disturbingly, Ariana has tested positive for an STD, which her father is saying is proof that she was sexually abused while she was at the hospital.
Godboldo is now facing criminal charges, including resisting arrest and firing a weapon in her home.  But she is still claiming that the state should not have intervened, particularly in the way that they did.  "They took her unlawfully," said Godboldo.
Ariana remains in protective care, despite the fact that the judge says she would like to have her discharged to a family member.  Bureaucracy is preventing that from happening in a timely manner.  The whole case is pretty stunning, especially considering that, as Anna North writes on Jezebel, Godboldo doesn't seem to have been "jeopardizing her child's mental or physical health."
So although this does raise questions about the use of traditional vs. nontraditional medicine and whether the state can intervene, these don't seem to be relevant here.  Medical officials say that Ariana is not in dire need of the medication, and in a horrible irony, attempts to improve her well-being have torn her away from her family and resulted in her placement in a facility where she may have been sexually abused.  In this instance, the state may be more guilty than the mother of causing harm to Ariana.
http://www.care2.com/causes/health-policy/blog/mother-loses-custody-of-teen-for-refusing-to-give-her-antipsychotics/