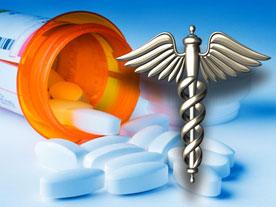 ALBERT LEA, MN—A new study shows that potentially harmful chemicals and pharmaceuticals are widespread in Minnesota streams.
The state's pollution control agency says this can be deadly and mutating to many fish and types of wildlife.
The substances scientists most often found included antibiotics, antidepressants, and drugs for ADHD.
The environmental community says this is a big wake-up call to something that's being going on for many years.
Randy Tuchtenhagen with Freeborn County Environmental Services says, "Now we're finding out that things that get flushed down the toilet or poured down the sink are ending up in our waste treatment plants. Waste treatment plants are designed to treat human waste, they aren't designed to treat pharmaceuticals and chemicals."
Tuchtenhagen also notes that if a person takes a pill that their body doesn't fully process, that's something that ends up in sewage treament plants too and eventually into our streams.
http://www.kimt.com/content/localnews/story/Chemicals-Widespread-in-Minnesota-Streams/d-ERt2LJ7kyujYeg-QMYNg.cspx