"Beautiful young people are accidents of nature, but beautiful old people are works of art." — Eleanor Roosevelt
Natural News,  March 1, 2011
by Monica G. Young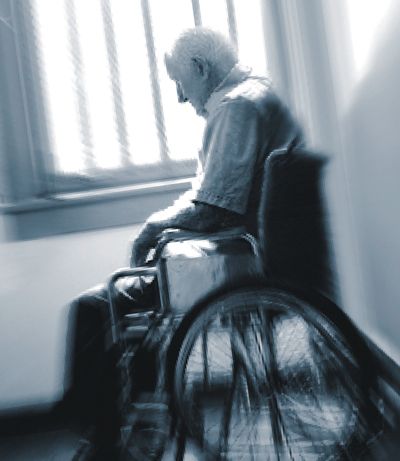 Pharmaceutical companies view the elderly as a lucrative market. However a panel of experts at the recent Senate Aging Committee forum decided to speak up. Over-medication occurs far too often in those diagnosed with dementia, the panel warned, and as baby boomers age the problem will only worsen.
One reason overmedication occurs, per this panel, is family members, caregivers, and nursing home workers often misinterpret patients' complaints about physical ailments as unruly or aggressive conduct. To manage their behavior, such patients are administered antipsychotics they don't need.
About five million patients are currently diagnosed with Alzheimer's and other forms of dementia. "Those in this field have a feeling we're headed in a very fast train toward the end of a cliff," stated Patricia Grady, PhD, director of the National Institute of Nursing Research.
Director of California Advocates for Nursing Home Reform, Patricia McGinnis, demanded nursing homes be held "accountable" for the drugs they administer. "The way anti-psychotic drugs are used in nursing homes is a form of elder abuse," she told the forum. "Instead of providing individualized care, many homes indiscriminately use these drugs to sedate and subdue residents."
McGinnis urged for more informed consent before antipsychotics are given. She cited her own 89-year-old mother who was hospitalized for a broken hip, discharged to a nursing home and given an antipsychotic. McGinnis said her mother did not have dementia and didn't need the drug, and family members were never consulted.
Professor of Nursing at the University of Wisconsin, Christine Kovach, spoke of an elderly patient who kept saying "No, no, no" and protesting whenever someone tried to move her. She was put on an anti-psychotic. X-rays later disclosed an untreated broken hip.
Nonpharmacological approaches can help, said Laura Gitlin, PhD, Director of the Jefferson Center for Applied Research on Aging and Health in Philadelphia. She listed alternatives like personal counseling, education, skill training of family members, and simple and engaging activities.
Antipsychotics have been widely used to squelch disruptive behavior among people with dementia. However these drugs are especially life-threatening to older people, raising the risk of strokes, diabetes and falls.
"There's a bunch of problems, not least of which is those drugs can kill you," reported Dr. Mark Kunik at Baylor College of Medicine in Houston at the annual Gerontological Society of America's meeting. Instead of looking for physical causes of disruptive behavior, doctors typically prescribe drugs for dementia patients, he said, because "It's the easy thing to do. … That's true in hospitals, in clinics and in nursing homes."
"Whether you have Alzheimer's or not, there's a reason people get frustrated or upset — pain, urinary tract infections, hunger, fear of strangers or loud noises or strange settings, maybe drug interactions," Kunik stated. "If you figure that out, you likely can find a safer, nonpharmacologic treatment."
There are alternatives that work. Eva Lanigant, a resident care coordinator for a facility in Minnesota, was tired of seeing elderly patients drugged into a stupor. Working with a psychiatrist and a pharmacist, she started a project to replace drugs with massage, games, exercise, personal attention, better pain control and other techniques. They trained the entire staff to interact with dementia residents.
Within six months they eliminated antipsychotic drugs and cut antidepressant use by half. Lanigan reported, "The chaos level is down, but the noise is up: the noise of people laughing, talking, much more engaged with life.  It's amazing."