Pharmalot, December 16, 2010
by Ed Silverman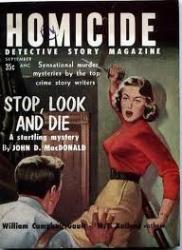 For years, there were contentious debates about links between certain prescription meds, notably antidepressants, and suicidal behavior. Now, the focus is turning to violent behavior directed toward others. And a new study is linking 31 widely prescribed drugs – most notably, the Chantix anti-smoking pill – with 1,527 serious acts of violence, such as physical abuse, physical assault and homicide.
The study, which was published in PLoS One, identified 484 drugs that accounted for 780,169 serious adverse event reports of all kinds, including 1,937 cases meeting the violence criteria determined by the researchers. There were 387 reports of homicide, 404 physical assaults, 27 cases indicating physical abuse, 896 homicidal ideation reports and 223 cases described as violence-related symptoms.
Besides Pfizer's Chantix, 11 antidepressants, three ADHD meds and five hypnotics or sedatives were linked to 79 percent of the violence cases. Looked at another way, no cases of violence were reported for 324 of the 484 drugs evaluated. And so an association with violence appeared "highly unlikely" for nearly 85 percent of all evaluated drugs in widespread clinical use.
This is not, by the way, the first time that Chantix has been linked to violent behavior. The same authors published a study last summer in The Annals of Pharmacotherapy that found Chantix is not only associated with violent and aggressive thoughts and acts, but they also identified some of the common characteristics among people using the pill and their subsequent behavior (see this).
"Acts of violence towards others are a genuine and serious adverse drug event associated with a relatively small group of drugs. (Chantix), which increases the availability of dopamine, and antidepressants with serotonergic effects were the most strongly and consistently implicated drugs," the researchers write. Interestingly, this finding appears just after the infamous Zoloft defense case drew to a close. That involved a 12-year-old boy who killed his grandparents and his lawyers blamed the antidepressant (read here).
The authors do, however, cite some limitations. The submission of an individual adverse event report does not itself establish causality," the note, "only that a reporting individual suspected a relationship existed." And they add that the quality and detail in each report varies. On the other hand, they also say that, "given that violent thoughts or actions are not typically attributed to drug therapy or recorded in medical records, the reporting rate for violence cases could be very low. The selected violence cases do not provide a reliable estimate of how often they might occur."
In the end, they recommend prospective studies to "establish the incidence, confirm differences among drugs and identify additional common features."
http://www.pharmalot.com/2010/12/chantix-prescription-drugs-and-violent-acts/
Note from CCHR:  As far back as 1991, the FDA held hearings into antidepressants causing suicidal ideation and violence, largely prompted by CCHR's demands for an investigation. CCHR testified along with dozens of victims and medical experts.   The FDA panel, largely Pharma funded, refused to issue warnings despite the evidence presented. It would take the FDA another 13 years to finally admit antidepressants cause suicidal ideation and issue black  box warnings on the drugs.  The FDA has still never fully investigated the overwhelming evidence linking antidepressants and other psychiatric drugs to acts of violence and homicide.
Watch this video, produced by CCHR, of the 1991 FDA hearings into antidepressants causing suicide and violence http://www.youtube.com/cchrint#p/c/B9EA75455D155D89/6/FxJomeak4V4
Also Watch This Fox National News Special Report's from Douglas Kennedy Deadly Drugs – http://www.youtube.com/watch?v=9S-7aNPf33A