"Never console yourself into believing that the terror has passed, for it looms as large and evil today as it did in the despicable era of Bedlam. But I must relate the horrors as I recall them, in the hope that some force for mankind might be moved to relieve forever the unfortunate creatures who are still imprisoned in the back wards of decaying institutions."
Actress  Frances Farmer—who was  drugged, electroshocked and lobotomized in  a psychiatric ward
Natural News, December 2, 2010
by Monica C. Young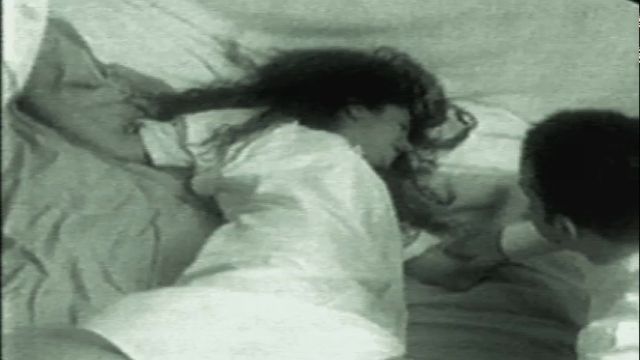 Oregon state officials recently unveiled part of a state mental hospital that will replace the asylum which once served as a real-life set for "One Flew Over the Cuckoo's Nest". While using the occasion to trumpet psychiatry's "modern" mental health treatment, they ignore the industry's contemporary atrocities, most notably its reliance on highly debilitating drugs as chemical straitjackets. Although the Oregon State Hospital was not specifically named in Ken Kesey's novel, on which the 1975 Academy-award winning movie was based, it could have been. For its legacy of real abuses spans over a century.
Just two years ago the U.S. Department of Justice warned Oregon that care and conditions at the hospital violated patients' rights. One person had been in seclusion for a year with no other treatment. Another patient with a condition that causes excessive thirst was left at a water fountain and gained 13 pounds in water weight in one day.
The Oregonian newspaper revealed the death last year of a 42-year-old man who succumbed to a heart attack in his bed hours before anyone in the facility found his body. Nobody checked on him even though he'd missed two meals.
Although the chilling film starring Jack Nicholson is now decades old, it wasn't until state lawmakers toured the facility in 2004 that they discovered the cremated remains of 3,600 patients who had been locked away and forgotten inside. "You can see the place where they showered. You can see their scratchings on the wall," said Oregon Senate President Peter Courtney. "They lived there. And then often people forgot them. They just took them there and it was over."
Gov. Ted Kulongoski, in dedicating the new building, said, "It will be the life at the end of despair and the start of a new dawn that will help patients recover." Nice speech writing, but how true is this?
Psychiatric institutions today commonly put patients on cocktails of multiple drugs which numb the brain and have potentially lethal side effects. And as withdrawal can itself create intense physical and emotional disturbances, they hook patients on meds for life.
Prolonged use of the older "typical" antipsychotics, still in use today, can cause tardive dyskinesia (involuntary writhing movements of the facial muscles and tongue, an irreversible neurological disorder). Yet the newer, heavily marketed and much more costly "atypical" drugs have their own array of serious effects. Eli Lilly's blockbuster antipsychotic typically generates excessive weight gain and can predisposition an individual to early heart attacks and type-2 diabetes. Ironically, this same drug maker counts diabetic medications as some of its top-sellers.
While these extremely toxic drugs are highly profitable for drug makers and make institutional patients more submissive, they also deaden their sensibility and threaten their life expectancy.
So does the new Cuckoo's Nest building truly reflect a restoration of human rights, or has Nurse Ratched forged a more lucrative alliance with Big Pharma?
http://www.naturalnews.com/030593_mental_hospital_Big_Pharma.html#ixzz16yjVzKva