PharmaExec.com – November 17, 2010
by Walter Armstrong
Former GSK counsel is the first target in government's executive-liability crackdown. Could J&J be next?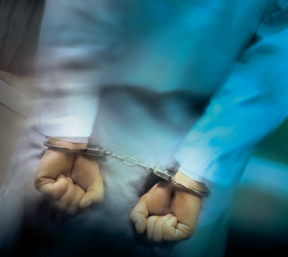 The US Department of Justice filed criminal charges last week against Lauren Stevens, a former VP and assistant general counsel at GlaxoSmithKline. Going after pharma execs marks a seismic shift in the government's efforts to stem the tide of fraud and other illegal pharma marketing practices, which a raft of billion-dollar settlements have so far failed to end. Stevens is charged with obstruction of an investigation, concealment and falsification of documents, and making false statements to the FDA in its 2002 investigation of off-label promotion of the antidepressant Wellbutrin for weight loss, an indication for which it has never been approved but has shown some clinical benefit. The DoJ says that it has evidence, in the vast paper and electronic documentation turned over by GSK, showing that Stevens hid and otherwise misled the agency about some 1,000 instances of GSK-paid doctors promoting Wellbutrin for weight loss to other doctors.
Officials had warned that they would target "repeat offenders," and GSK certainly qualifies for that dubious distinction. The British firm has racked up some of the biggest settlements of the past decade, including $750 million in October to put to rest civil and criminal charges arising in part from a whistleblower suit filed by a quality-control cop who was fired after she advised temporarily shutting down one of its major manufacturing plants because it was routinely producing adulterated drugs (and selling some of them on the black market) between 2001 and 2005. GSK execs chose instead to look the other way. The former compliance advisor's cut of the settlement was a record-setting $96 million.
In fact, GSK has been making headlines for all the wrong reasons this year: Prior to the whistleblower suit settlement news came the denouement of the Avandia side effects case revealing that the company had failed to disclose damaging data and otherwise misled the FDA about the diabetes drug's heart-attack risks.
But the new charges against a former VP in its legal department and all the bad press are almost certainly coincidental, says Daniel Carpenter, a professor of political science at Harvard and leading expert on the FDA. "I am not inclined to read anything political into the fact that it is a Glaxo employee," he says. "The real symbolic feature of this action is the general message that any criminal proceeding sends to the pharmaceutical industry, namely that the FDA general counsel is now willing to use criminal proceedings—something it has had the power to do for seven decades." Lauren Stevens, who was said by a GSK spokesperson to be "retired," has hired a high-profile team of defense attorneys who told the media that their client was innocent and looking forward to her day in court. Be that as it may, if convicted, Stevens could spend at least some of her retirement years in the slammer because the charges are felonies carrying lengthy prison sentences.
BNet's Jim Edwards has raised the possibility on his Placebo Effect blog that the DoJ may offer Stevens immunity for spilling the beans on other misdeeds at GSK, especially those committed by top management. That lineup include, of course, several of the industry's most powerful players: former GSK CEO Jean-Pierre Garnier; his successor in 2008, Andrew Witty; Chris Veihbacher, who was GSK's head of US pharmaceuticals from 2003 to 2008, when he became the CEO of Sanofi-Aventis; and David Stout, the head of global pharma operations from 2003 to 2008.
But the most probable scenario, according to Pharm Exec's legal sources, is that the DoJ has picked a first case that it is confident it can win a conviction in. And Stevens is likely merely the first shoe to drop. It is widely assumed that the coming months will offer other executives at other firms the opportunity to do a perp walk, with some insiders betting that J&J is next on deck following recent congressional hearings into the company's recent series of OTC product recalls, including a "phantom" recall of defective Motrin during which consultants posing as consumers attempted to buy out the product.
Slammed for failing to announce an official recall in a speedy fashion, FDA deputy commissioner Josh Sharfstein told Congress last June that J&J had misled the agency about the scope of the retrieval, not to mention its bizarre counterfeit style. But when J&J CEO William Weldon took the hot seat, he countered that his firm had informed the agency of its plans.
One of the two men is lying to Congress, so this line of speculation goes, and if it's Weldon, the FDA may be expected to pounce—calling its no. 2 a liar only adds insult to injury.
http://blog.pharmexec.com/2010/11/17/lauren-stevens-charged-with-obstruction/