Examiner.com
By Deborah Dupre
October 30, 2010
Two new studies published suggest something wrong with the way ADHD is diagnosed in young children in the US, confirming the need for the public to utilize Citizens Commission on Human Rights International resources for injury prevention.
One or the new studies found nearly 1 million children potentially misdiagnosed just because of being youngest in their kindergarten year, with the class youngest twice likely to be medicated with stimulant medication. The other study confirmed that whether children were born just before or just after the kindergarten cutoff date significantly affected chances of being diagnosed ADHD.
20 million children are taking psychiatric drugs according to the mental health watchdog, Citizens Commission on Human Rights International (CCHRI).
CCHR works shoulder-to-shoulder with like-minded groups and individuals who share a common purpose to restore basic inalienable human rights to the field of mental health. These rights include, but are not limited to, full informed consent regarding risks of treatments and all available medical alternatives, and the right to refuse any treatment considered harmful.
Psychiatric disorders fuels an 80 billion dollar industry, highlighted CCHTI's new documentary online, THE STAMP: Psychiatric Disorders Fuel $80 Billion Drug Industry.
Most authors of the "official" Diagnostic Manual that sets criteria for mental "diseases" have ties to the drug industries."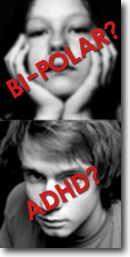 "The psychiatric/pharmaceutical industry spends billions of dollars a year to convince the public, legislators and the press that psychiatric disorders such as Bi-Polar Disorder, Depression, Attention Deficit Disorder (ADD/ADHD), Post Traumatic Stress Disorder, etc., are medical diseases on par with verifiable medical conditions such as cancer, diabetes and heart disease. Yet unlike real medical disease, there are no scientific tests to verify the medical existence of any psychiatric disorder. To counter this obvious flaw in their push to medicalize behaviors, the psychiatric industry will claim that there are certain medical conditions that do not have a verifiable test so this is why there isn't one for "mental illness." This is frankly a lame argument; Whereas there may be rare medical conditions that do not have a verifiable medical test, there are virtually no psychiatric disorders that can be verified medically as a physical abnormality/disease. Not one." (CCHR)
Parents, legislators and the general public are not being given documented risks of drugs prescribed to children. CCHRI provides an easy to use search engine with complete information including warnings, studies, and adverse reactions to psychiatric drugs at www.cchrint.org/psychdrugdangers/.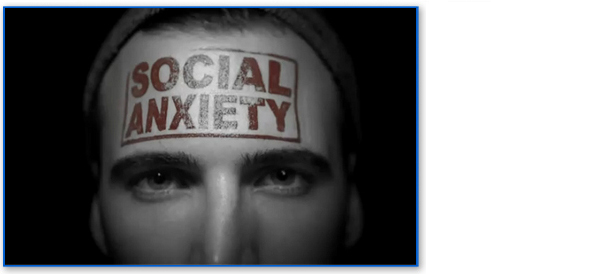 Dr. Mary Ann Block, Medical director of the Block Center and associated with CCHRI is an outspoken critic of children being diagnosed ADHD and put on drugs documented to cause tics, stunted growth, heart attack, stroke and sudden death.
Dr. Block describes how parents are being misinformed about the medical legitimacy of ADHD and the dangers of the drugs being prescribed to treat children. She encourages parents to have their child given a full medical examination to find underlying medical problems that are being misdiagnosed as a mental disorder.
The Citizens Commission on Human Rights (CCHR) is a mental health watchdog and non-profit organization. It has been responsible for more than 150 laws protecting individuals from abusive or coercive practices committed under the guise of mental health.
CCHR's Board of Advisers, called Commissioners, include doctors, scientists, psychologists, lawyers, legislators, educators, business professionals, artists and civil and human rights representatives.
Co-founder of CCHR, Dr. Thomas Szasz is a Professor of Psychiatry Emeritus at the State University of New York, Adjunct Scholar at Cato Institute and Lifetime Fellow of the American Psychiatric Association. Considered by many scholars and academics to be psychiatry's most authoritative critic, Szasz has authored over 35 books on the subject, the first being The Myth of Mental Illness, a book that rocked the foundations of psychiatry upon its release more than 50 years ago.
Photo: CCHR International
Watch the full CCHR documentary, THE STAMP: Psychiatric Disorders Fuel $80 Billion Drug Industry, here.
Read the entire article here:  http://www.examiner.com/human-rights-in-national/1m-misdiagnosed-adhd-children-for-80b-drug-industry