"The use of Paxil in children became extremely controversial after it emerged that GSK knew for 15 years, but didn't tell anyone until 2006, that the drug may carry a risk for suicide. The drug now carries a black-box warning for suicide risk in children."
BNET
By Jim Edwards
August 19, 2010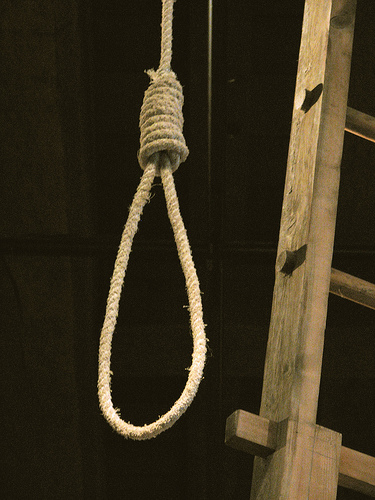 A crooked doctor who faked data in a GlaxoSmithKline (GSK) study of the antidepressant Paxil in children pled guilty to criminal charges today, causing groans among GSK's senior management as the company hopes to fend off a different criminal investigation into whether it manipulated clinical data on its diabetes drug, Avandia. She was sentenced to 13 months in prison.
The two cases are technically completely separate, but they're both about data manipulation. GSK has been accused of sitting on data showing risks on both drugs; and the FDA previously shut down one of GSK's factories where both drugs were made.
Thus, the expected guilty plea of Dr. Maria Carmen Palazzo today is a reminder to managers everywhere that cutting ethical corners can cause unwanted chickens to return to their roosts, even years later.
Palazzo was indicted in 2007 on 40 counts of defrauding Medicare and Medicaid at her New Orleans clinic, and 15 counts of conducting fraudulent clinical trials. The charges followed an FDA accusation that she had enrolled 26 children in studies of Paxil for obsessive-compulsive disorder and major depressive disorder. She included children in the trial — which was given the cutesey nickname "Kiddie-Sads-Present and Lifetime" — who did not have the diagnoses being studied. GSK gave her more than $5,000 for each child she enrolled.
At trial, Palazzo was convicted on 39 counts of healthcare fraud and was sentenced to 87 months in prison and forfeiture of $655,000. The clinical trial fraud charges were thrown out, but prosecutors appealed and won a ruling this year reinstating those charges. That appears to be the reason Palazzo is reappearing in court to make a plea.
The use of Paxil in children became extremely controversial after it emerged that GSK knew for 15 years, but didn't tell anyone until 2006, that the drug may carry a risk for suicide. The drug now carries a black-box warning for suicide risk in children.
Read entire article here:  http://www.bnet.com/blog/drug-business/10-years-later-glaxo-still-haunted-by-faked-studies-of-paxil-in-kids/5545
Read more about Palazzo here:
http://medicaresmostwanted.blogspot.com/2007/06/dr-maria-carmen-palazzo-has-been.html