The Daily Mail
By Daniel Bates
July 9, 2010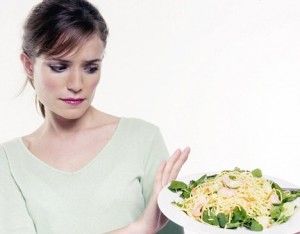 They are the nightmare guests at dinner parties. But picky eaters have no control over what they like and could be suffering from an eating disorder, according to psychologists.
US researchers are considering giving picky eaters an official classification for the first time and plan to put them in the same bracket as those who have anorexia and bulimia.
Being a picky eater does not carry the same health risks as conditions like bulimia but doctors worry that over the long term it could lead to nutritional deficiencies and cause bone and heart problems.
To reflect the concerns, members of the American Psychological Association plan to label them 'selective eaters' and put them in the 'not otherwise specified' category of eating disorders.
They will make their decision for the next edition of the respected Diagnostic and Statistical Manual of Mental Disorders.
Although considered by many to be a phase that children go though, thousands of adults are picky eaters and place strict limits on what goes into their mouths.
Research into the reasons why has been inconclusive although it is thought textures and smell could account for it.
Read entire article:  http://www.dailymail.co.uk/health/article-1293356/Fussy-eaters-classed-having-eating-disorder.html?ito=feeds-newsxml